How do I create a Print Template?
Posted by The Team at Mindmatrix on 23 June 2015 08:49 AM
Select the 'Setup' tab.

In the 'Templates' section, select 'Asset Templates'.
Select the 'Print' folder.

Click 'Create'.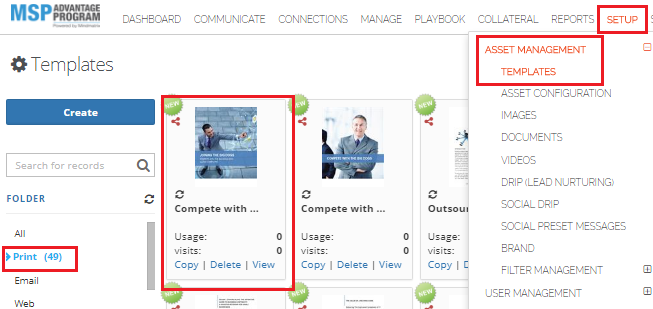 Select personalization from the relevant dropdown. For e.g. None.

Click 'Go'.

In the 'Info' section, enter the name, description, and filters in the relevant field.

Click 'Next'.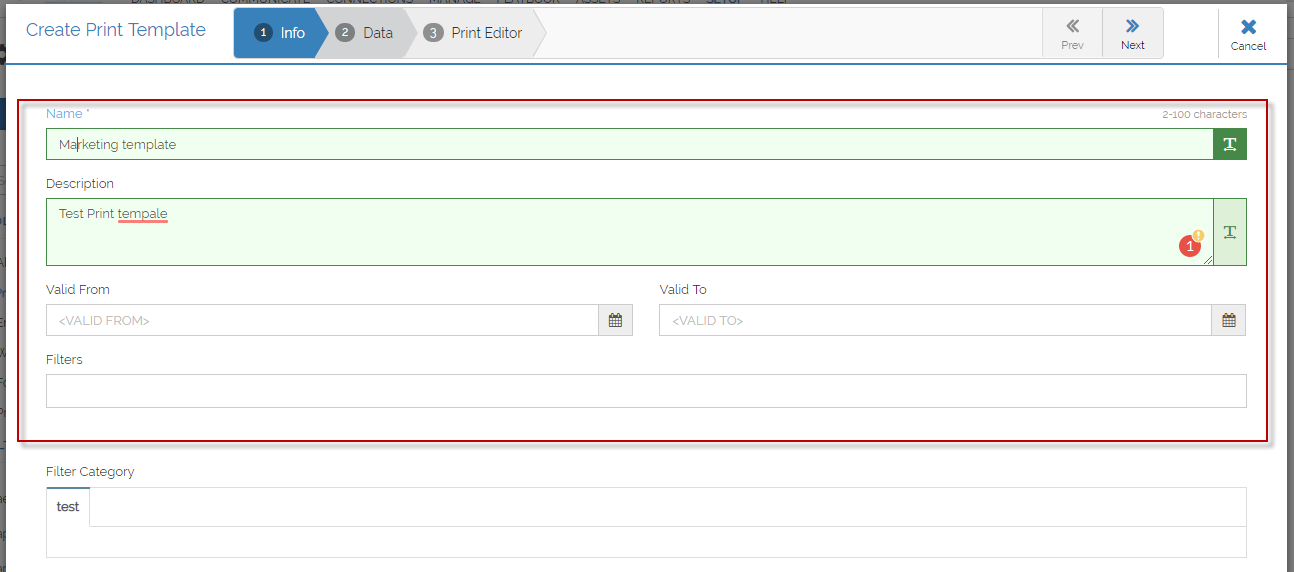 To add a thumbnail for the template, click 'Upload a thumbnail' option.
In the required folder (My Images), double-click on the image to set it as the thumbnail.
In the 'Select Size' section, select the required size for the template.

Choose the brand and theme type from the relevant dropdown.
Click on the blue blank page button and Add Additional PDF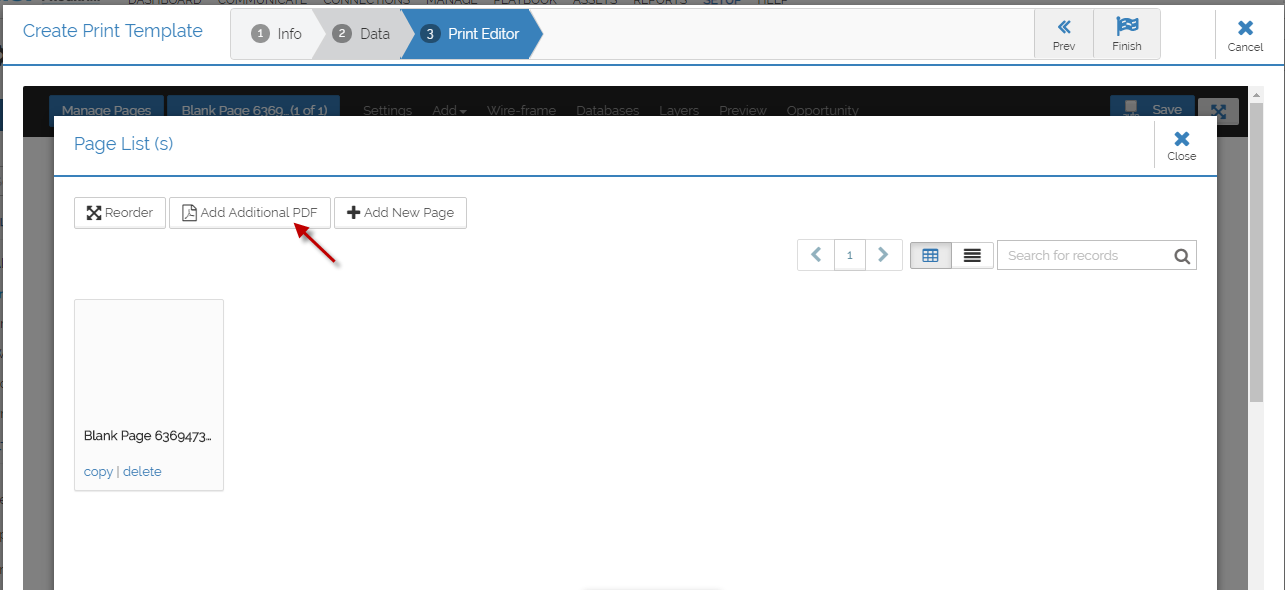 Upload or select the document you would like to turn into a print template and click save.
Remove any blank pages and click Next.
NOTE: The Maximum file size for upload should be 25 MB.
Interested in learning more about Mindmatrix software? Join our email list to get the latest software release notes, videos and how-to articles.
---