Posted by The Team at Mindmatrix on 26 June 2015 05:18 AM
Overview
This article describes how to use the playbook feature.
Select the 'Playbook' tab.

Click 'Internal'.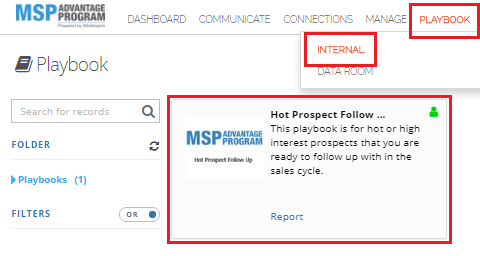 select the playbook you would like to view
The playbook section displays the existing steps, contacts, and the contact feed.

You need to select a contact to apply the steps, individually.

You can sort the contact list based on details for 'Last Activity', or 'Email'.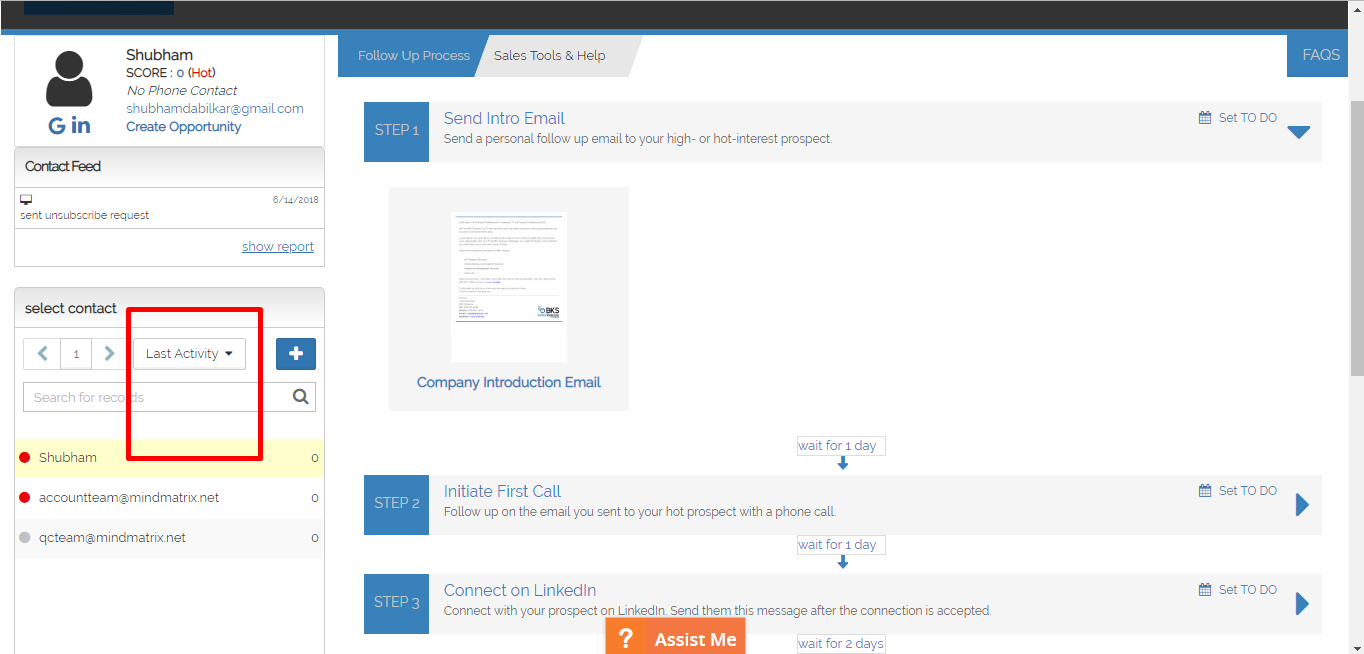 Use the 'Search for records' field to find the required contact.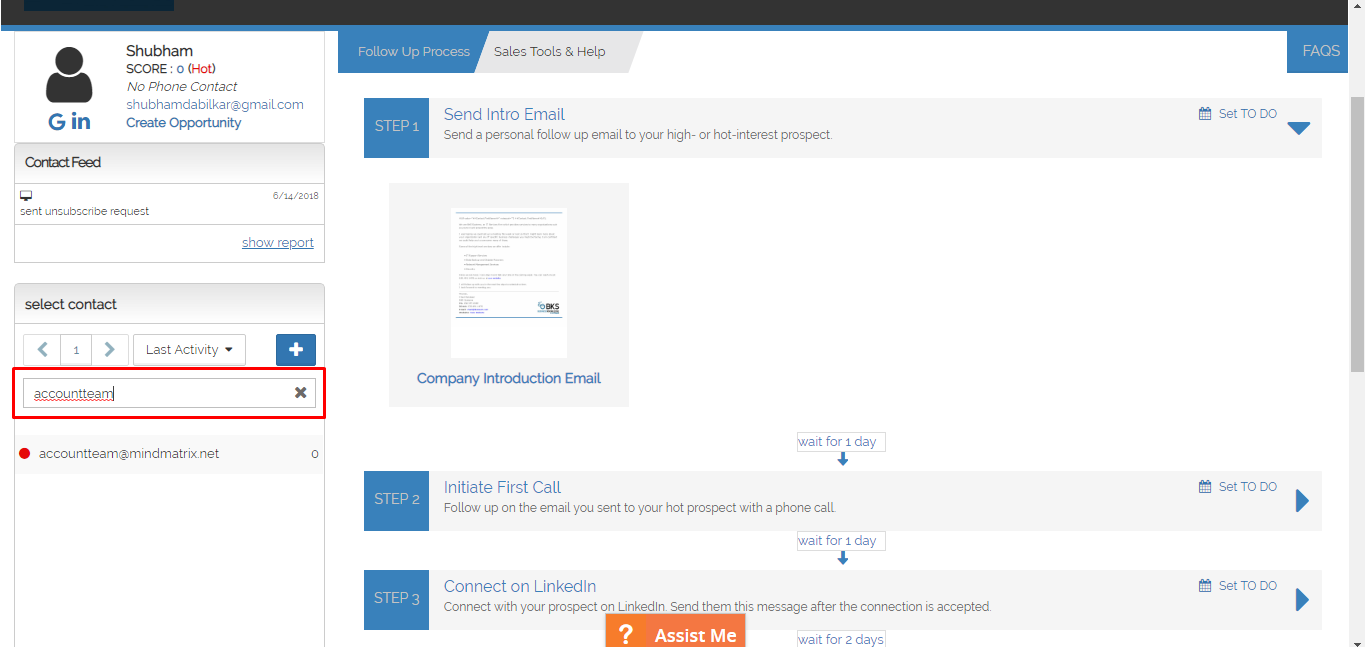 NOTE: You can apply the steps for only one individual contact at a time.
On selecting a contact, the contact feed and information for the selected contact will be displayed.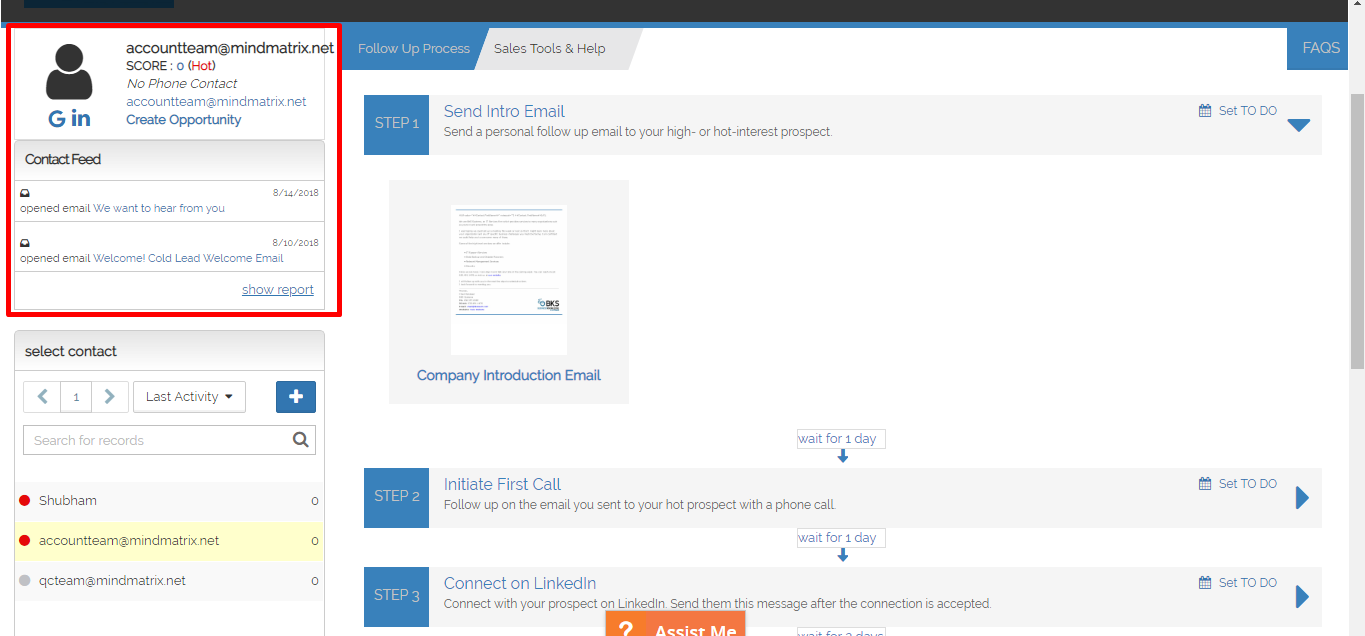 Follow the initial step under the first tab.

Expand the step's window.

Click the 'send' icon for the asset.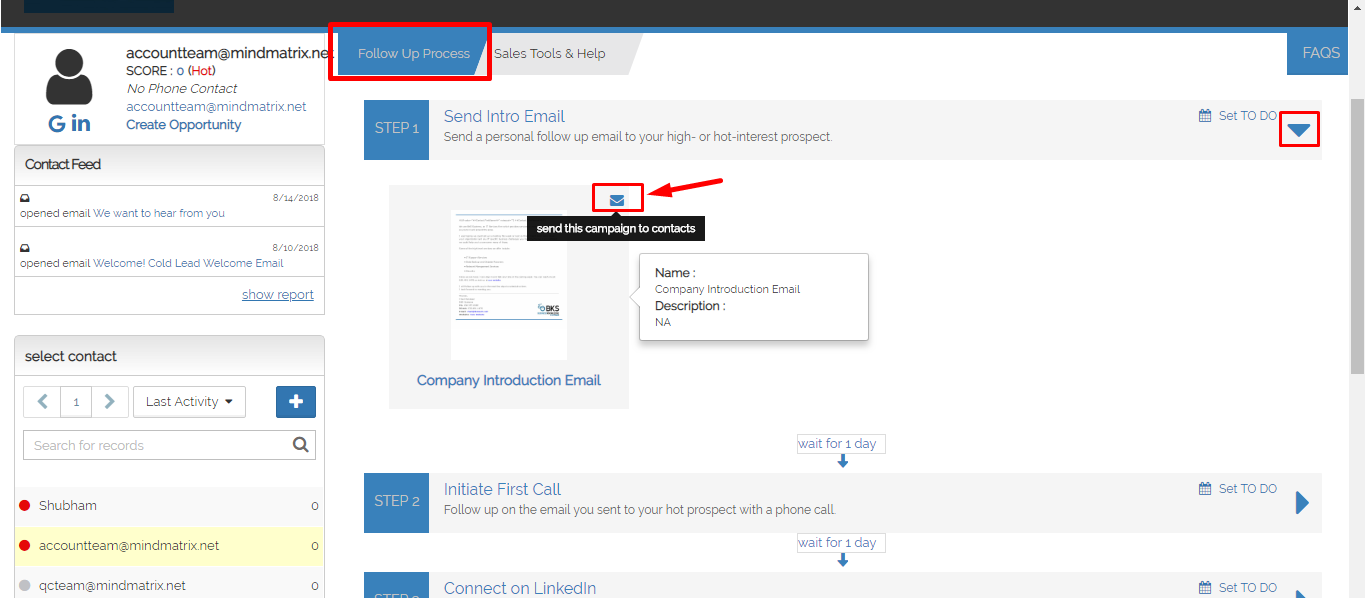 Follow Mindmatrix's email module for sending the asset to the selected contact.
NOTE: Follow the steps based on the 'And'/'Or' condition.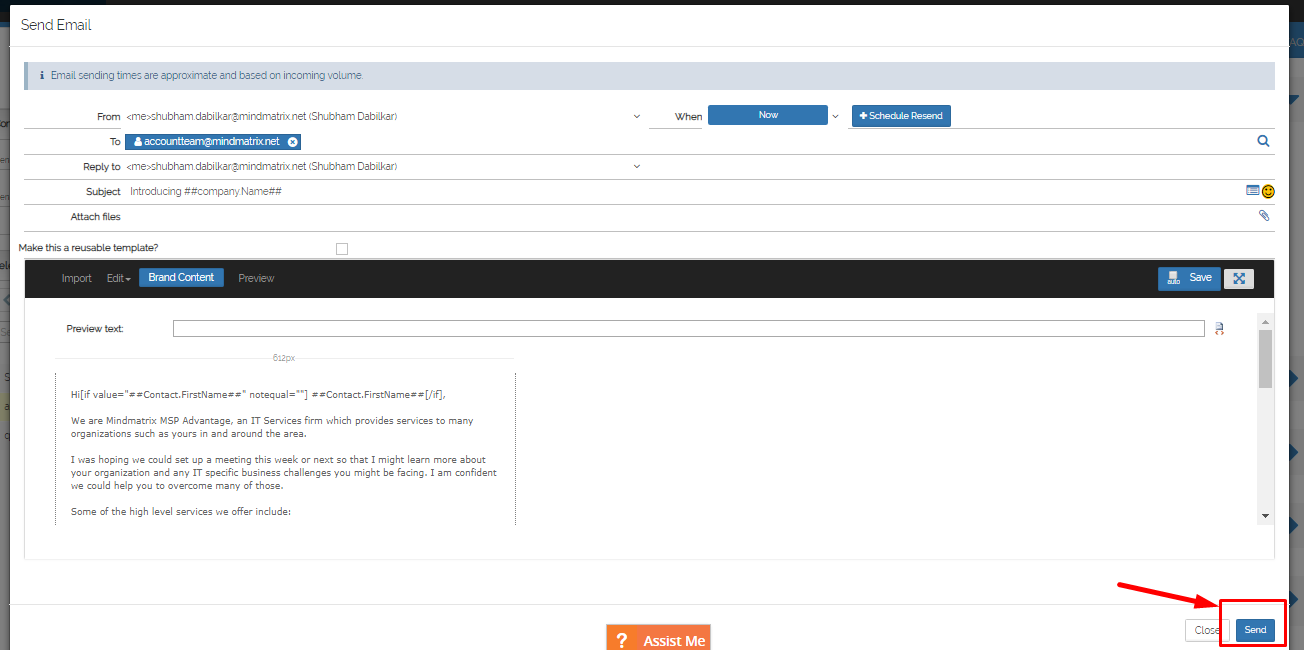 A checkmark will be displayed, once a step is completed.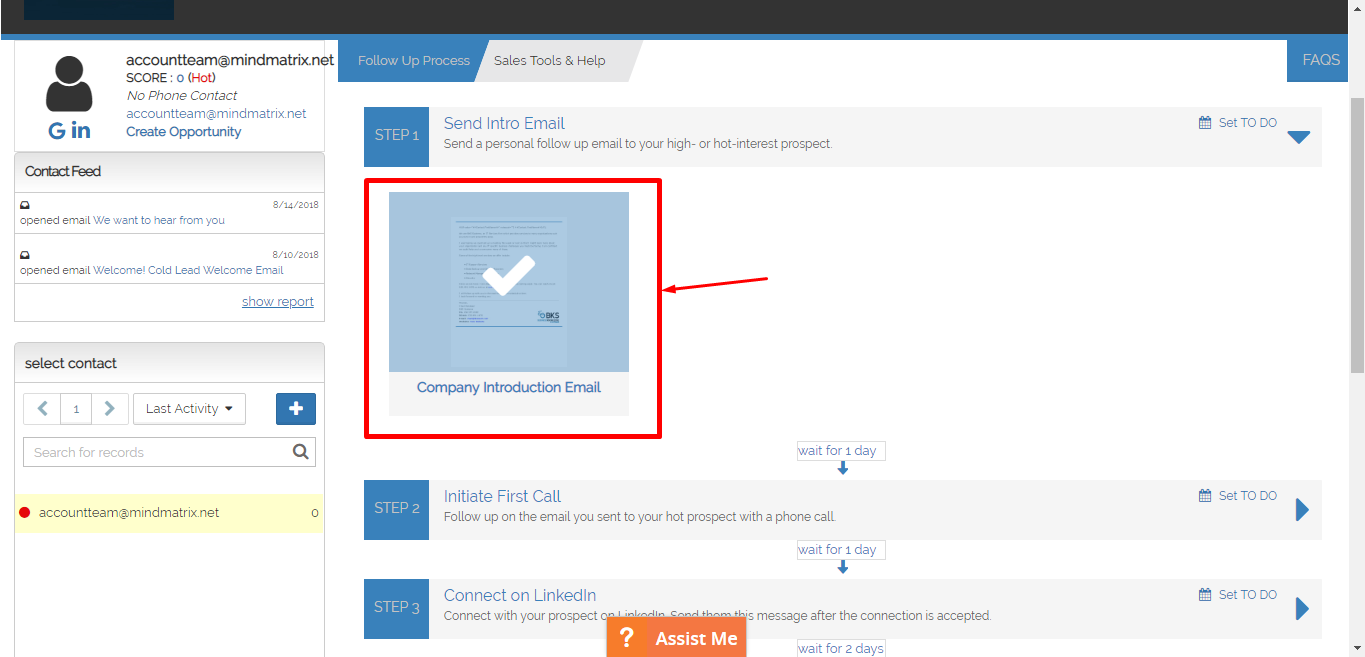 NOTE: Proceed to the next step after the delay duration is over.
Go to the next step and expand its window.

Select the contact.

Select the 'call script' icon to launch the same.
It is very essential to use the script provided while calling up the contact.

Click 'Mark Done', after completing the call.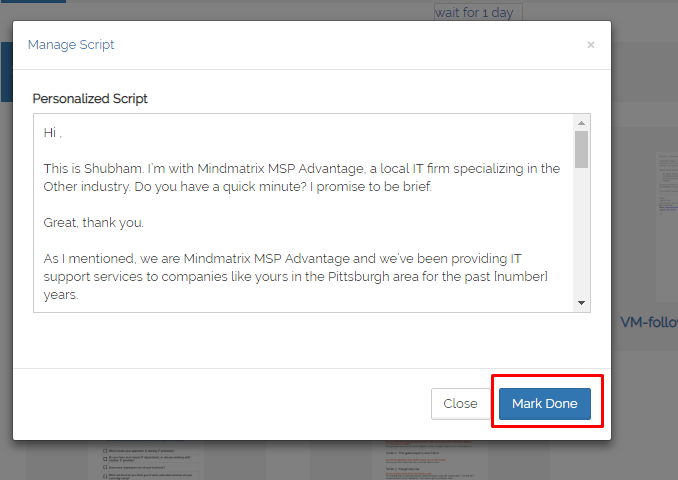 To send a personal message to a contact on LinkedIn, click on the 'Search icon' and select the contact in AMP first.
Click 'personalized script' icon to access the script for the LinkedIn message.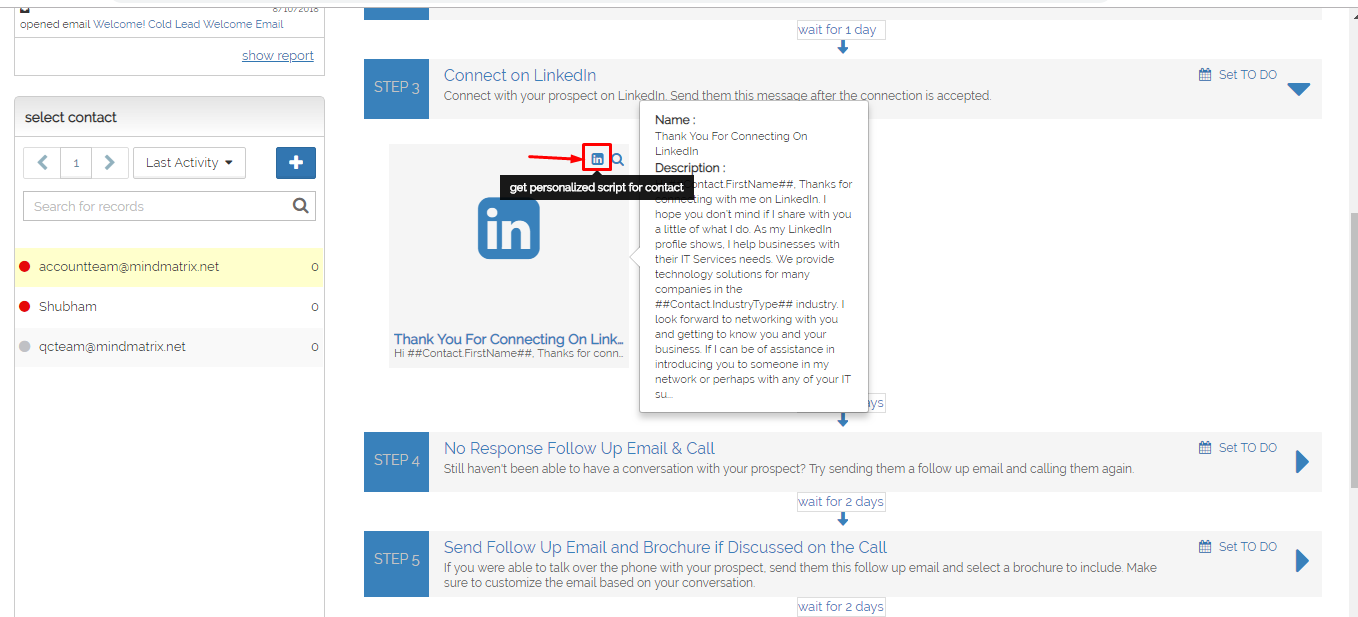 You can send the script as a message, or a message attached with connection request for the contact.

Click 'Mark Done', when you complete the step.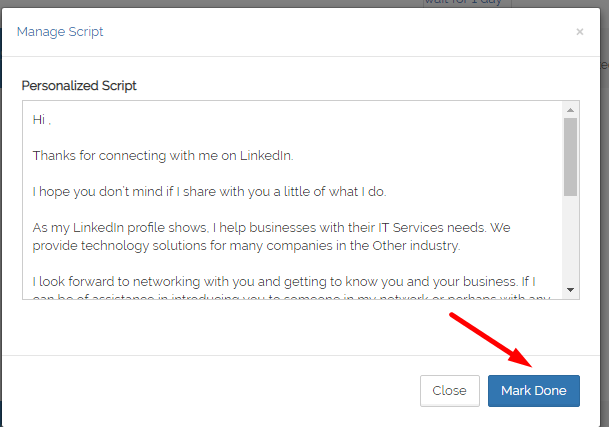 You have successfully completed the second step.
NOTE: The 'or' condition states that you may perform either of the steps for the particular procedure.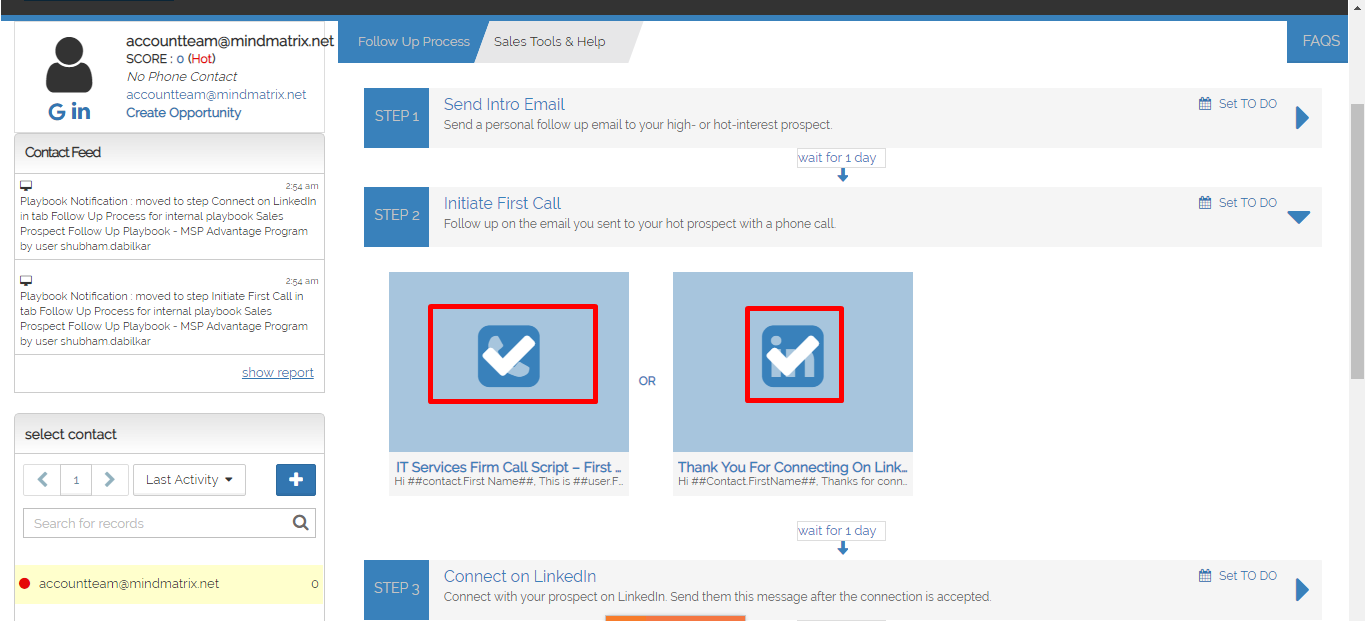 Complete the following steps.

To add a contact to drip, select it.

Click 'add to drip' icon on the relevant step.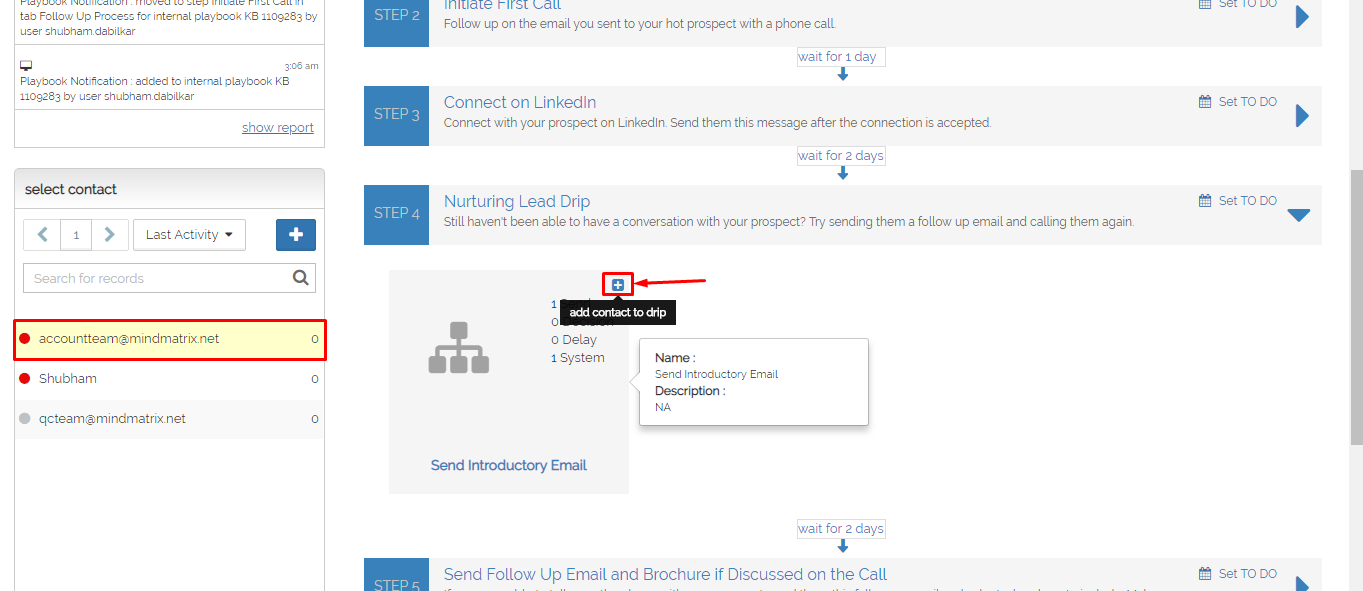 You have successfully added the contact to the drip program.
Similarly, you can select another contact and repeat the steps for them. You can apply the steps for only one individual contact at a time.
For an overview of how many contacts are ready for any given stage of the playbook, click on the report button.
To look at individual contacts click on the blue hyperlink button.
Click on a contact to view activity history.
Interested in learning more about Mindmatrix software? Join our email list to get the latest software release notes, videos and how-to articles.
---