How do I activate my blog/social media accounts?
Posted by The Team at Mindmatrix on 08 July 2015 07:39 AM
Click your username to open your user profile.
Click the "Social" tab to access your social media & blog settings.

Top section of "Social" area - Place your public URLs to your company pages here. This will populate the social media sections of email and web templates in your account.
"Social Setting" area at bottom - Activating your social channels and blog here will allow the Mindmatrix platform to post via an automated drip campaign once your drip campaign configuration has been completed, below.
Click on the "Activate" link next to each social and blog channel. A new browser tab will direct you to the social media site; follow the prompts to allow Mindmatrix to integrate. Authorize using accounts with administrative access.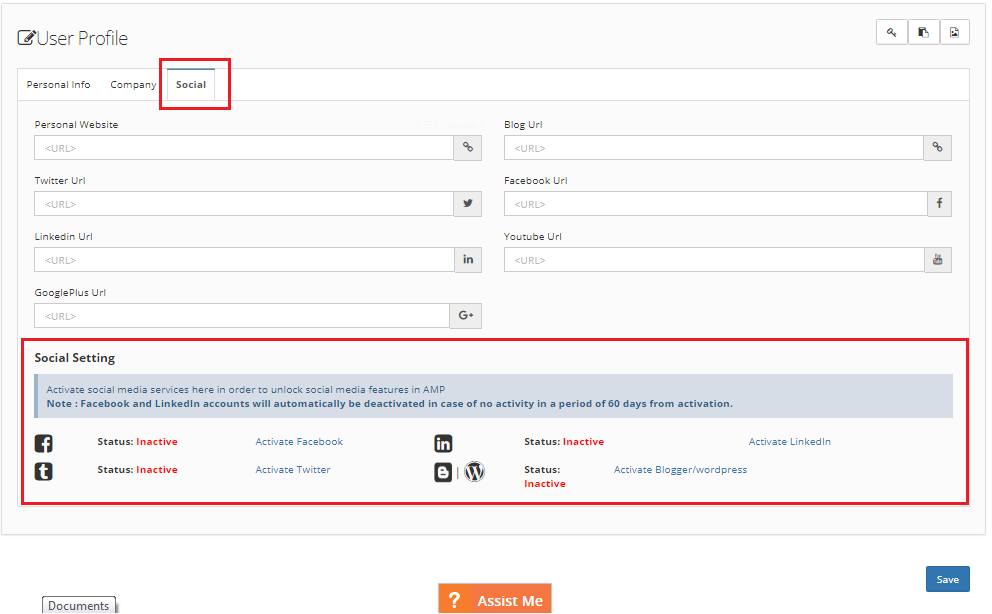 MSP Advantage Customers: Once you have completed the above steps to activate your social media & blog accounts, the services team will configure the social media & blog drips to post to your accounts. Submit a ticket to support@mindmatrix.net once you have reached this stage.
For non-MSP Advantage customers, continue to set up your social media & blog drip campaign:
In the menu, click "Manage," click "Campaigns," then "Social Drip."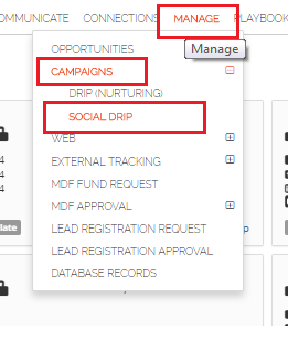 Mindmatrix provides several pre-created social drip campaign templates. We offer general social drips, general blog drips, and vertical-specific blog drips.
To edit or view the posts in the drip, click on Edit.
From there, you can choose to delete or add posts or change the frequency of posts.
After you add your trackable links to all of your posts, click the Save button.
Interested in learning more about Mindmatrix software? Join our email list to get the latest software release notes, videos and how-to articles.
---