How do I add a user to the system?
Posted by The Team at Mindmatrix on 21 July 2015 06:43 AM
Only for Enterprise and MM Direct Customer (Not for MSP Advantage or IT Advantage)
When you add a user to the system- they are automatically emailed with the link to the login page, their username, and a temporary password. This password will expire. You must notify your newly added users to let them know to check for the email. It may go to their spam or junk folder. If they do not receive the email, the only way to send a new email is to go to your main login page and click on "Forgot your password?". A new email will be sent to reset their Password.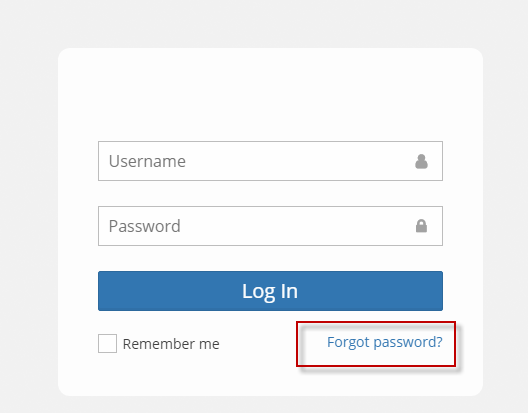 Go to Users in the Setup tab and select User

Management, then Users.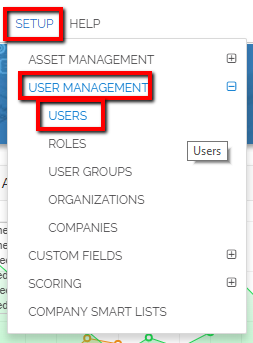 Click on "Create" to make a new user.
Give your new user a user name (email address is easiest), add their email address, first and last name, and click on save. Your new user will receive an email with login instructions.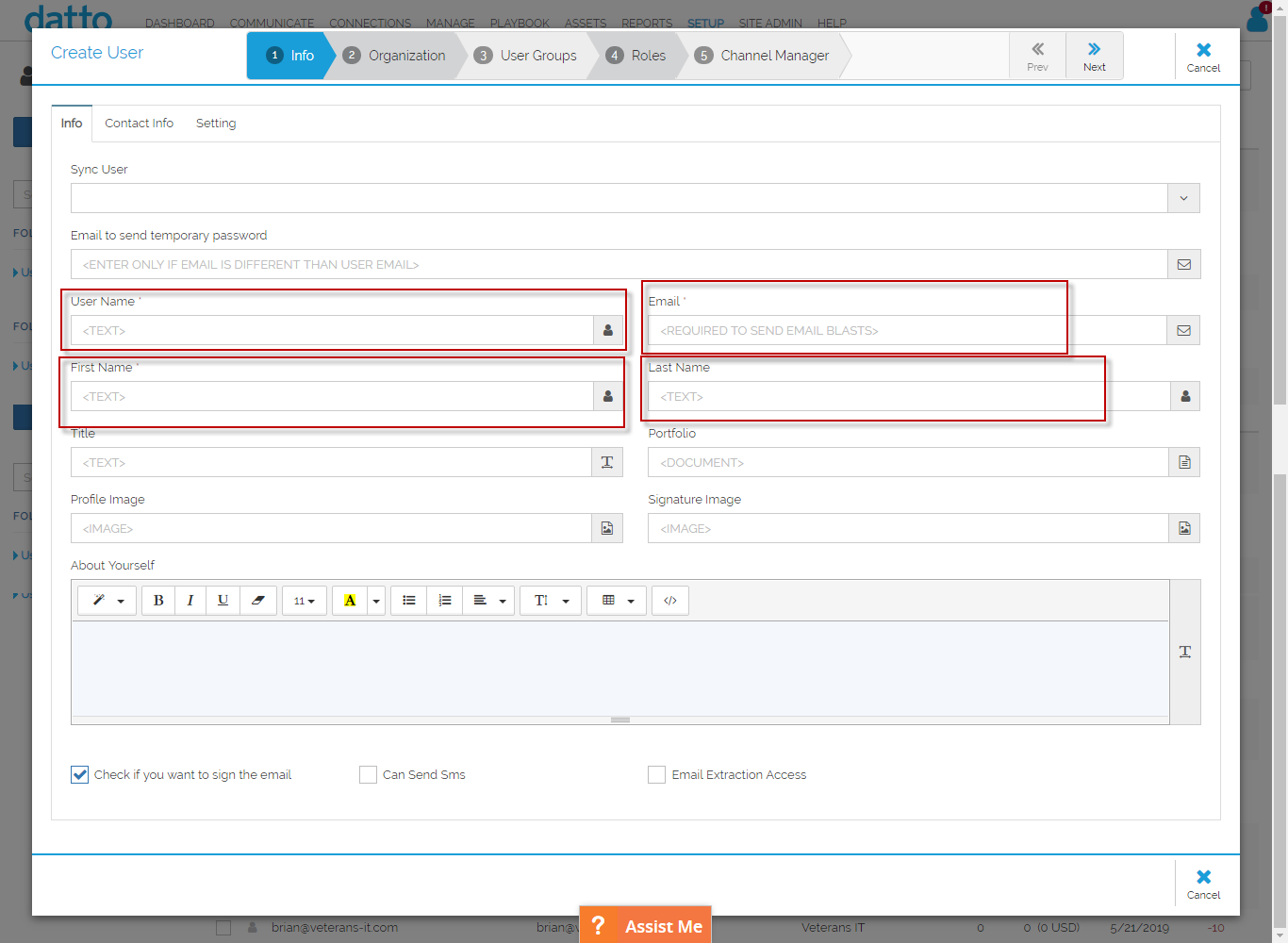 To create roles for the new user, click on the Roles tab. If you add a marketing user and you want that marketing user to be able to switch into any other account in your company, select "CorporateMarketing" in the drop-down and click on add next to Super Admin. New partner users should never be given the Super Admin role.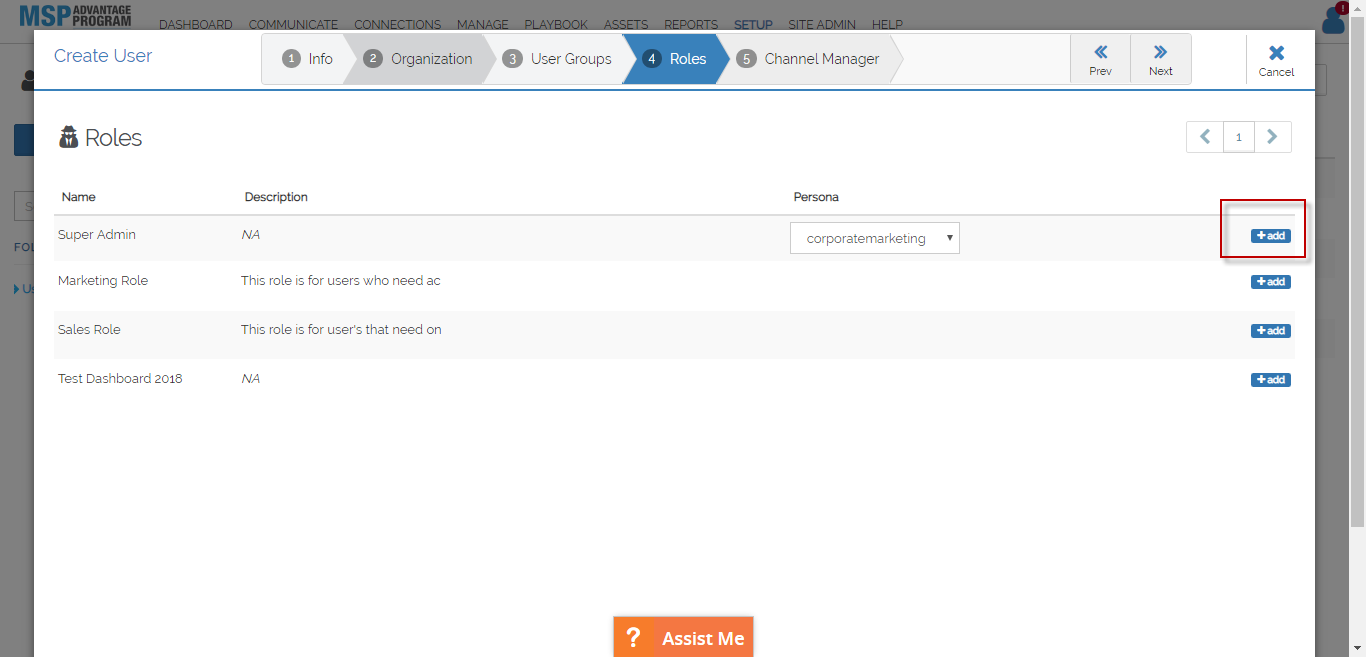 You must assign your new user to a group so they have permissions. Go to the Groups tab and click on a group to add your new user to the group.
Once you have finished creating your user, click "Finish".
Interested in learning more about Mindmatrix software? Join our email list to get the latest software release notes, videos and how-to articles.
---