How do I create an email template?
Posted by The Team at Mindmatrix on 11 August 2015 09:08 AM
To create a template, click on Setup, then

Asset Management > Templates > Email > Create.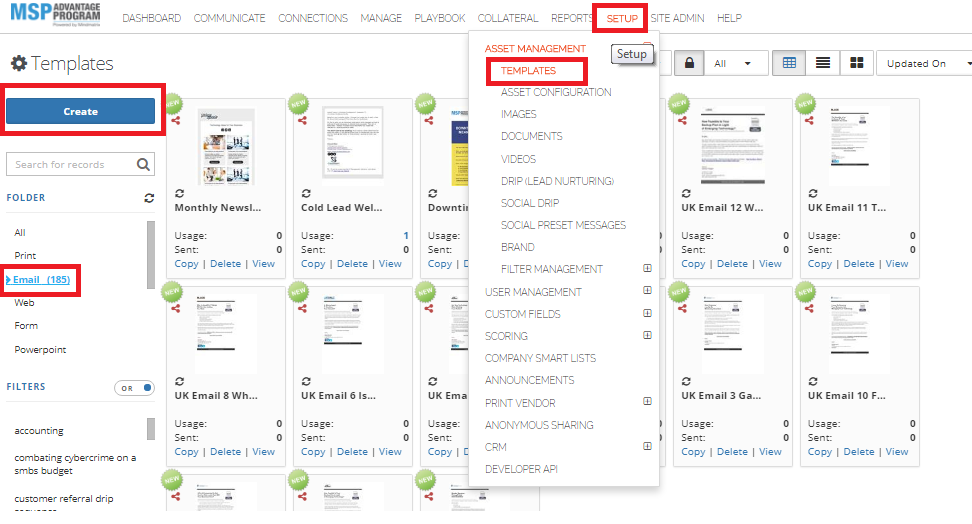 Hit "Go" on the window that opens, you do not need to select "Yes"

Type in the name of the email template, write a description, and give the email template a filter to organize it. Then click "Next".

To import an email design, copy and paste the html design code into the blank text box, and then click "import".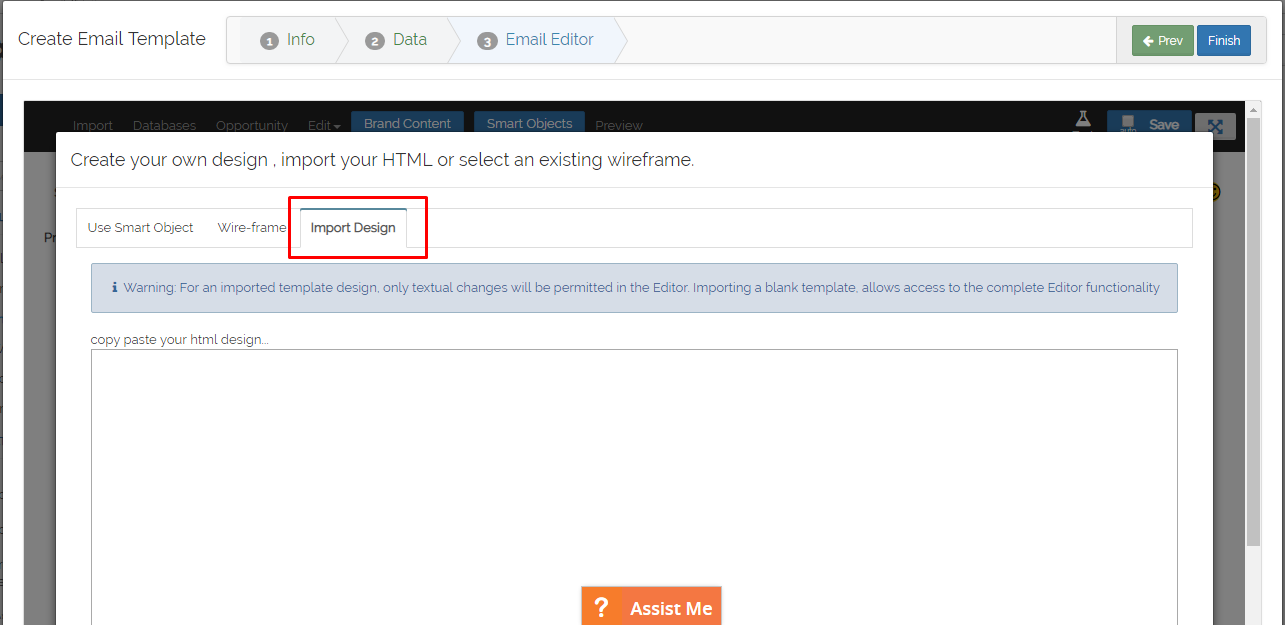 If you import a pre-existing template stored on the platform, click on the wire-frame tab, and then select a design.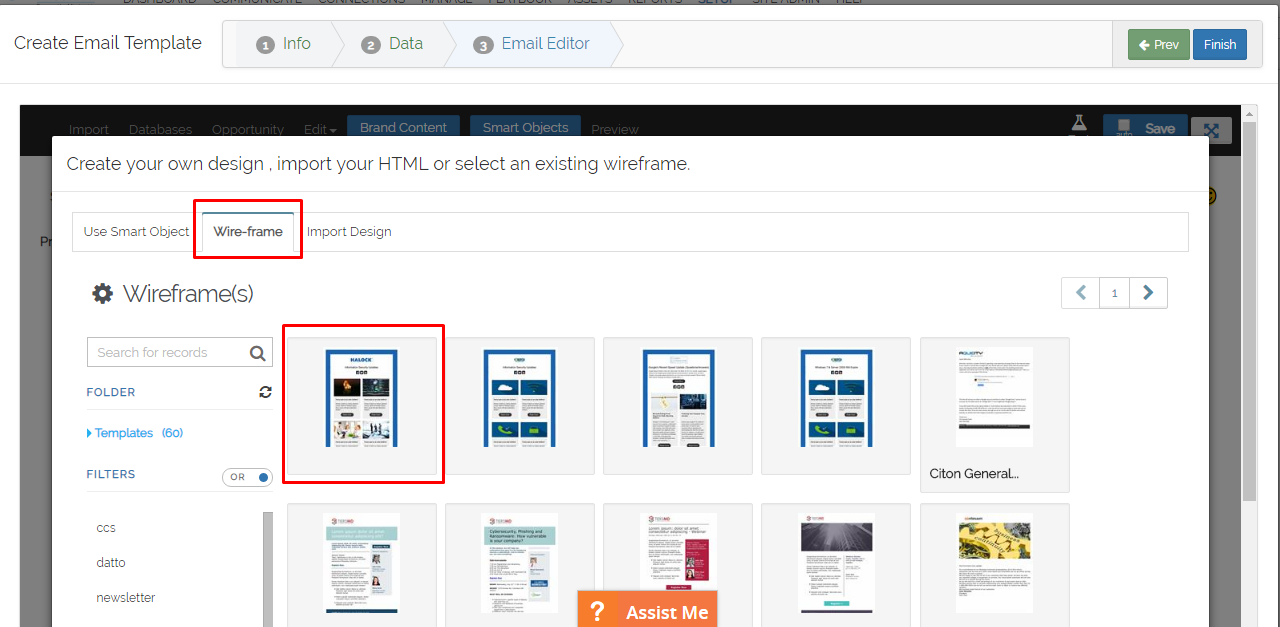 If you wish to start from scratch, click "close", on the lower left-hand corner of the modal.
To make to work easier to see, put the editor into full-screen mode.
To add new sections to the email, such as text, images, and call to action buttons, click on "smart objects"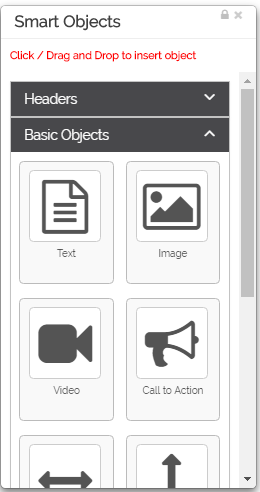 Drag and drop the item onto the template.
If you change your mind about adding a smart object, simply drag and drop the item to the trash can icon in the upper lift hand corner of the screen,



If you drop the new item on top of an existing objects you use the arrow keys to fine tune the position of the new object relative to the old object.



Choosing an item from "advanced objects", "Headers", "Company Footers" and "Personal Footers" will allow you to drag and drop pre-designed combinations of text and images.
To edit the formatting, (i.e. size, background color, etc.) of a template section, click on the section and then select the gear icon on the cells palette that appears.
Select your settings and then click "apply CSS"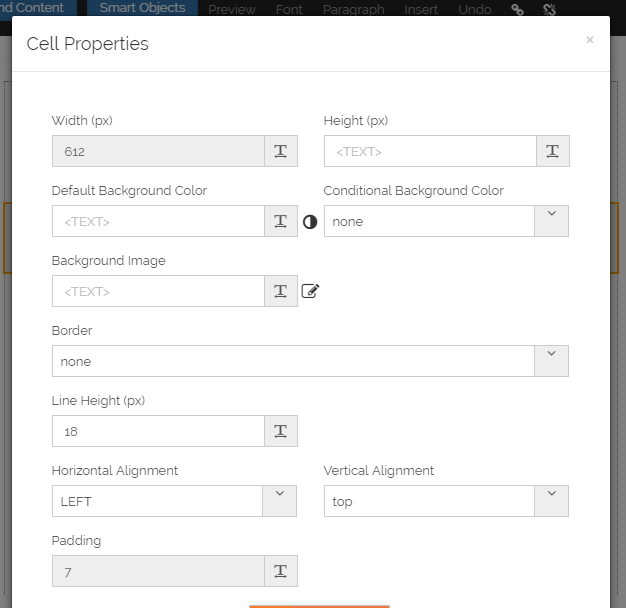 To edit the content in a section of the template, click on the section you would like to edit. To edit text, click on a text box and enter your new content.
To edit an image or video, click on the "select image" or "select video" box.
Then apply your settings in the popup box
To edit your preview how the message might look, click "preview".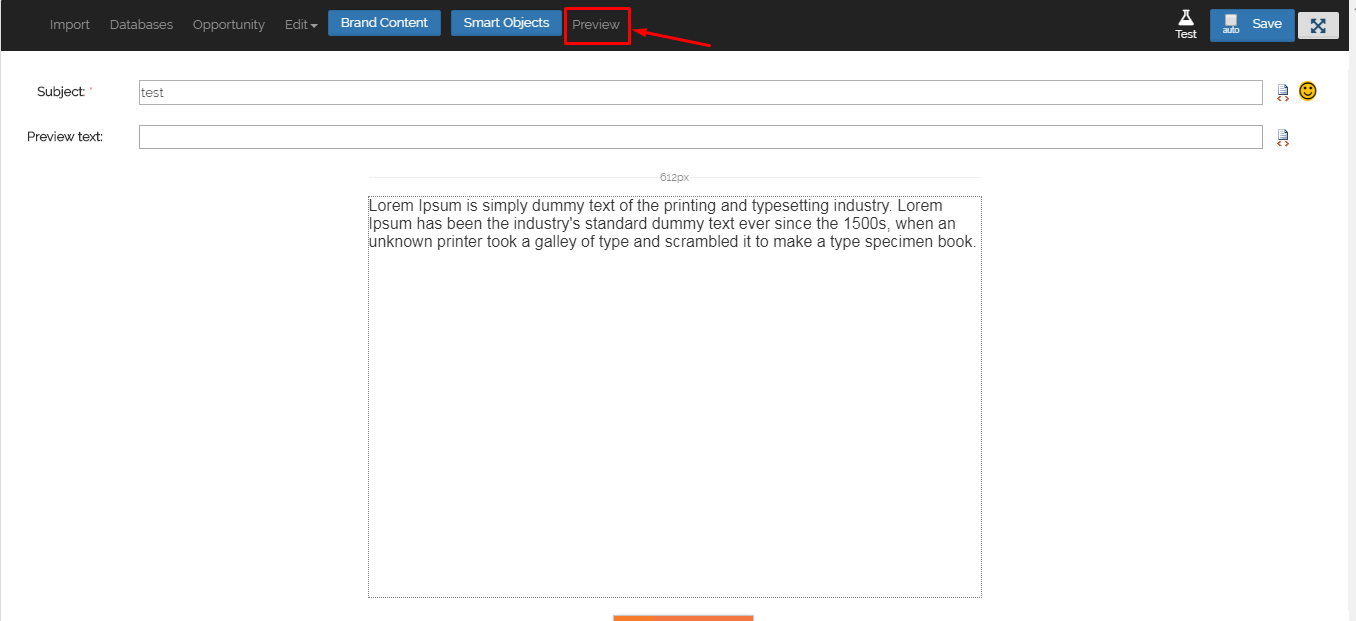 If you are satisfied, click "save".
For information on how to edit a completed template, and add on additional descriptors and filters, click here.
Interested in learning more about Mindmatrix software? Join our email list to get the latest software release notes, videos and how-to articles.
---