How do I make a list of contacts that filled out a form?
Posted by The Team at Mindmatrix on 13 August 2015 07:19 AM
Click on Contacts > Lists > Smart List > Click on "Create".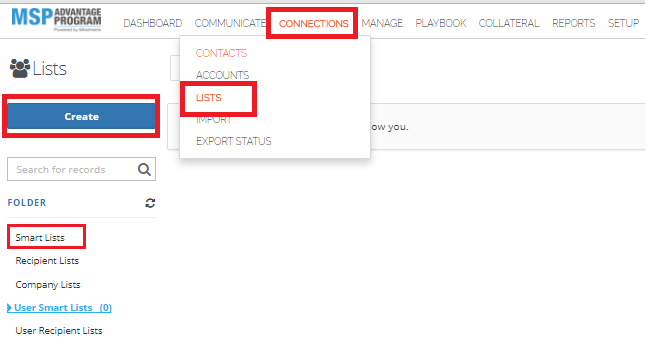 On the info page, name your smart list.
Next, set up your filters(s).
Notice that you can choose from an attribute (contact record data) or an action. Select "Form" to view the form related options.
Select Specific Form or Any Form.
I selected specific form and picked the form I wanted.
Click "add" and then "next".
Set up any notifications or sharing and click next. This is where you can decide to share contacts or setup alerts about the form completion.
When you are finished choosing your notifications and who you would like to share the smartlist with, click "Next" to save your smart list. If you are setting up notifications for other users, select "Owner" as your notification option and then when you share contacts to that user, make them the Owner of the notifications for this list. This will only send notifications to that Owner.
Interested in learning more about Mindmatrix software? Join our email list to get the latest software release notes, videos and how-to articles.
---