How do I add an existing form to a different landing page?
Posted by The Team at Mindmatrix on 13 August 2015 07:33 AM
Once you create a form, you can copy it to add it to different landing pages. This will make it easier to track the source of your leads.
To start, copy the form you want to insert into your landing page.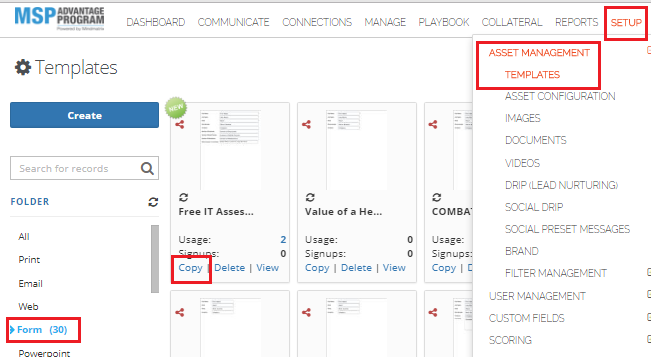 After you copy your form, rename it so you can easily track your leads.
Click on your new form and in the window that opens, give it a new name/description/filter.
Now, click "Save" and select the landing page template where you would like to add your form.
In the editor window, click on Add and select "Form Container".
This will take you to a window where you can select your new form. Click on the form you want to add and hit "Save".
Interested in learning more about Mindmatrix software? Join our email list to get the latest software release notes, videos and how-to articles.
---