How do I view comments and ratings and performance statistics on emails?
Posted by The Team at Mindmatrix on 13 August 2015 07:40 AM
The comments and rating sections will help you to measure how much users like or dislike a particular template. To access these menus, click on "Setup", then click on "Asset Management," then "Templates", and then select "Email".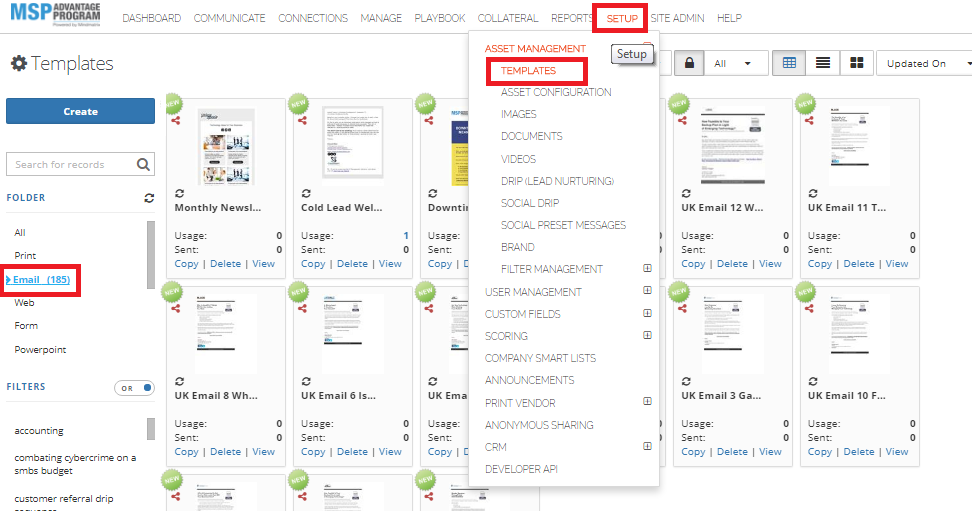 To view the rating of an email, click on the email template that interests you, and then click on "Views" and then select "Rating".
This will show you how you rated the asset and the average ratings of all users. You will also see the ratings overall from each user.
To view comments, click "Comments" underneath "Views".
This will show you all commentary on that particular asset.
To look up performance statistics on an email click on "Views" and then click on "Report"
This will bring up the following summary graphs.
For information on how to access a more detailed analysis of email performance, click here.
Interested in learning more about Mindmatrix software? Join our email list to get the latest software release notes, videos and how-to articles.
---