Search for articles:
To find answers to your questions, enter topics into the search bar below. For example, type: "How do I share contacts?" or "Notifications".
How do I create a tracking code for my website?
Posted by The Team at Mindmatrix on 28 August 2015 10:09 AM
First, go to Manage, then External Tracking, then Sites.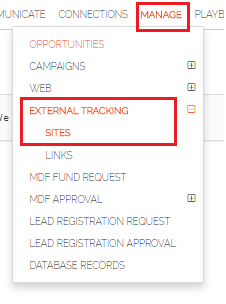 Click "Create" to make a new tracking code.
Enter the URL of the website you would like to track and click "Save". Make sure to include "http://" in the URL. **NOTE ** If you are a Super Admin and need to make a public tracking code, you will see a public checkbox titled "Public Company Link" that you can mark. Public tracking codes make it possible to send page specific website notifications to various users in your company.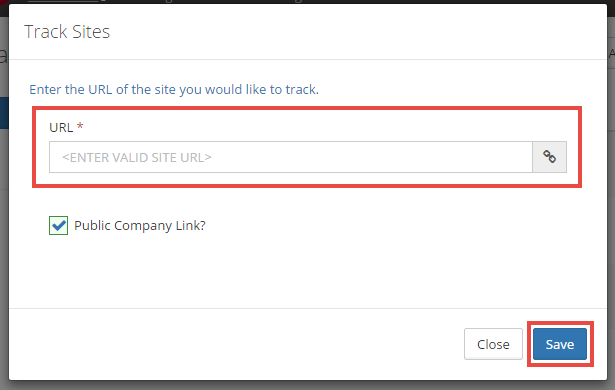 A window will bring up a tracking code for you to add to the HTML of your website. Once you have finished copying and pasting the code, you can click "Ok".
If you ever need the tracking code again for the same URL, click on "tracking code".
Interested in learning more about Mindmatrix software? Join our email list to get the latest software release notes, videos and how-to articles.
---