How do I add contacts to a playbook?
Posted by The Team at Mindmatrix on 08 September 2015 03:35 AM
To add new contacts to an internal contact centric playbook, go to "Playbook", then click on "Internal", and then click on the template that you would like to open.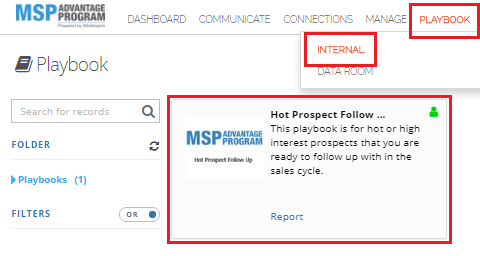 If you want to execute a play for a specific contact, click on that contact in the "Select Contact" box.
The contact feed will show the contacts most recent contac''s recent actions, which in turn will help the user determine the step that he or she should be executing.
If the contact cannot be found in your lists, you can add a new one by clicking the "Add" icon in the select contact box.
This will open the "Create Contact" box. Enter in the relevant information and when you are finished, click "Save".
Alternatively, you can add a contact to a playbook by going to the "feed" section of your marketing dashboard and then clicking on the contact that you wish to add to your playbook.
When the "Contact" window opens up, click on the "Views" side button.
Then select the playbook that you wish to add the contact to.
Interested in learning more about Mindmatrix software? Join our email list to get the latest software release notes, videos and how-to articles.
---