How do I edit an email template?
Posted by The Team at Mindmatrix on 08 September 2015 07:48 AM
To edit an email template first click on click on "Setup," then click on "Asset Management", then click on "Templates", then select "Email", and then click on the email template that you wish to edit.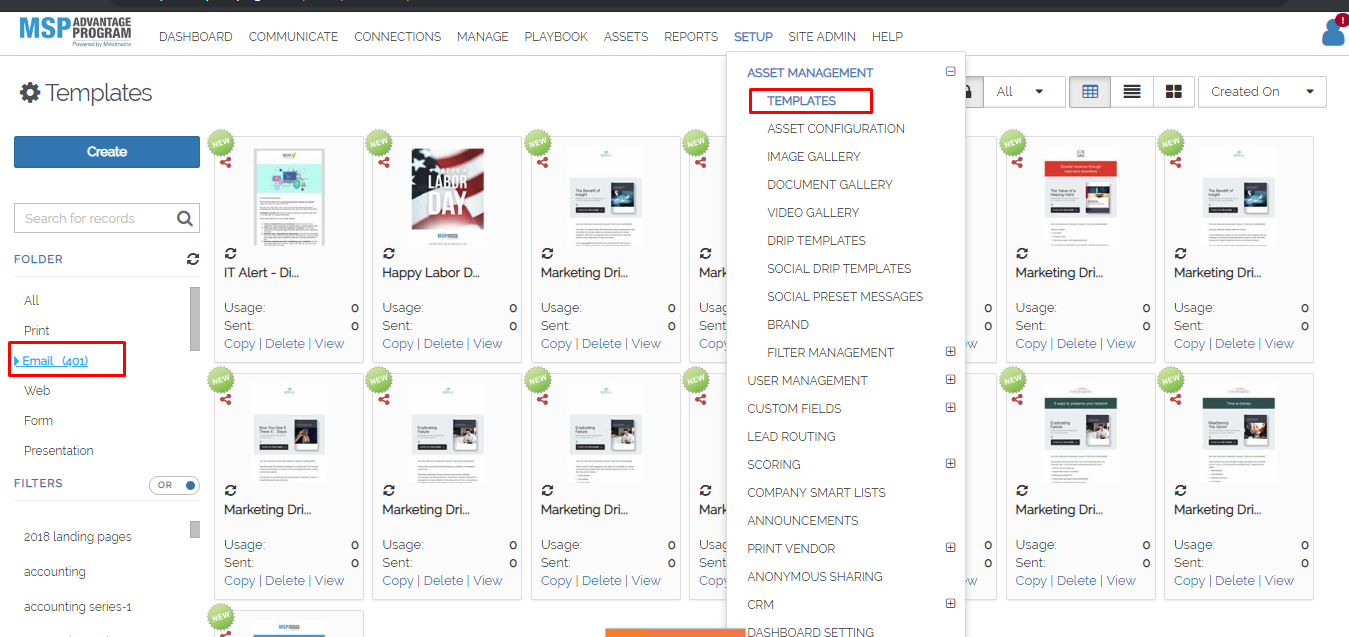 To see how the email template currently looks to contacts, click on "Preview" option.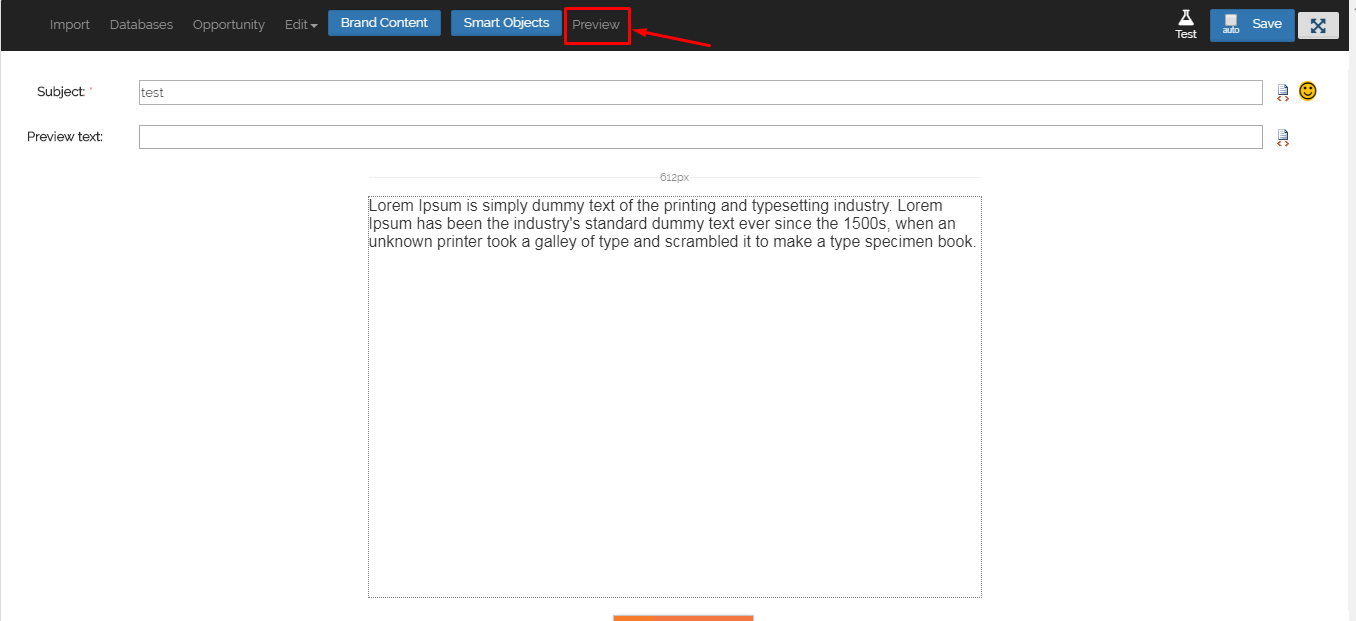 Click on different sections of the email to edit your text. To add new rows or columns, you have the following options.
Creating brand new rows or columns to insert

Click on "Smart Objects" and click and drag an object onto the template.
When you drop the object a box with arrows will appear. The arrows will allow you to specify where the object should be placed relative other objects on the map, while the "recycle icon" will allow you to replace an old object with a new one.
If you change your mind about adding a smart object, simply drag and drop the item to the trash can icon in the upper left-hand corner of the screen.
If you pick "copy this content", it will copy the content of the selected cell.

Once you copy the content of a cell, you can use the "Copy the content of Marked column here" option to paste it on another cell.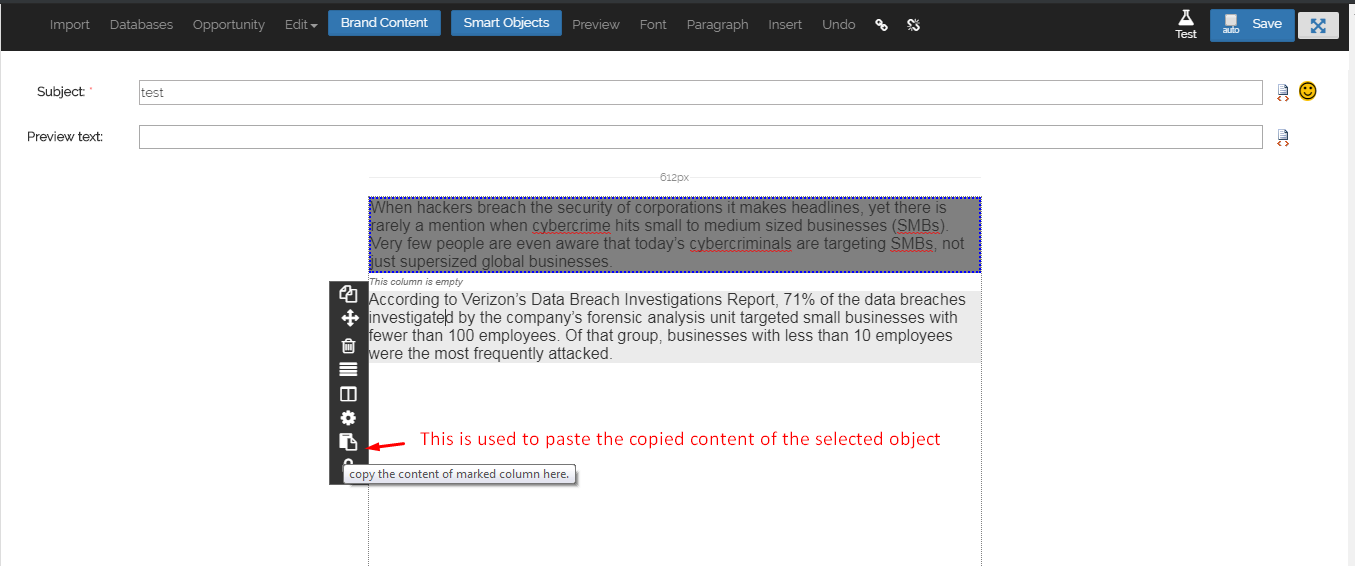 Use the move icon to drag and drop it again to re-adjust.
Click the gear icon box to change the size of your cell, height, width, border or background color.
Type in your desired height and width, or add borders and background color too.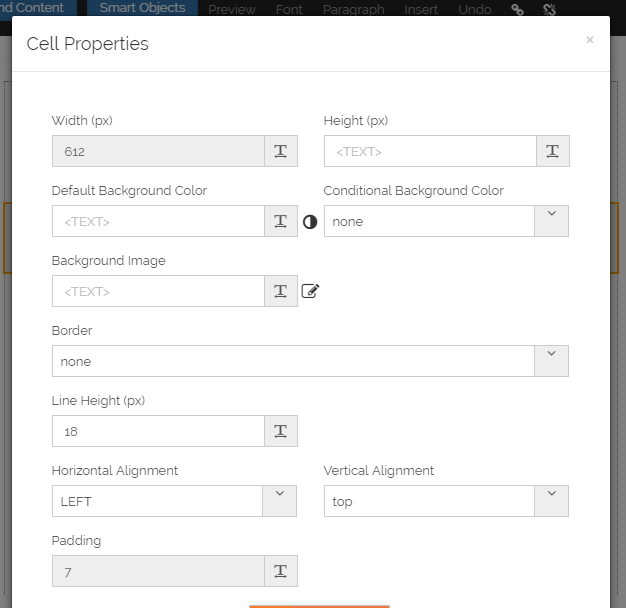 Split your cell into two rows or columns
Add personalization by clicking on AMP variables on the far left-hand side.

Advanced Options - If you want to import your own HTML code, you can use the option from SMART OBJECTS.
To edit a template's name, description or filters, click on "Views", followed by "Info".

To select the brand, theme, and thumbnail that will be used to identify the template, click on "Data".

To edit permissions click on the Permissions option.

When you are finished, click save and then close.
Your new version will now appear in the menu section.
Interested in learning more about Mindmatrix software? Join our email list to get the latest software release notes, videos and how-to articles.
---