How do I configure and setup the Print Vendor?
Posted by The Team at Mindmatrix on 09 September 2015 09:05 AM
Note" Only admin users can use this feature.
To configure the Print Vendor, click on "Setup" and then "Print Vendor".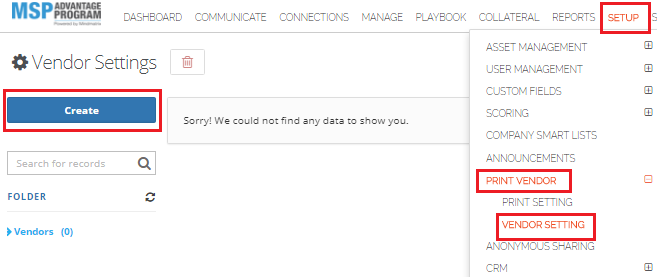 In the "Vendor Settings" Click on the blue "Create" button.
Fill in the vendor's contact info and file transfer protocol details in the relevant tabs and then click "Save".
When you are finished, the new vendor will appear in the "Vendor Settings" section.
Interested in learning more about Mindmatrix software? Join our email list to get the latest software release notes, videos and how-to articles.
---