Knowledgebase
How do I create a blog post?
Posted by The Team at Mindmatrix on 09 September 2015 09:57 AM
Creating a blog post is the same as creating a web post, except that you embed your template into a social drip, rather than posting it directly onto your website. To create a blog temple go to "Settings", then "Asset Templates", then "Templates", then click on "Web" in the "FOLDER" section, and then click "Create".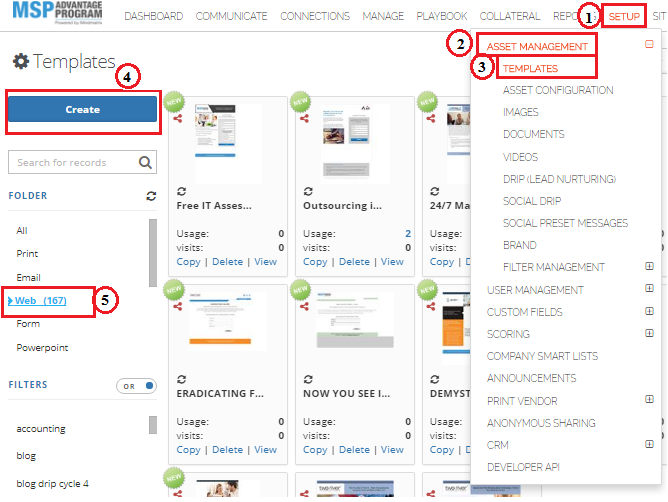 When the "Personalization" banner comes up, select "Questionnaire" if you wish to make you blog post into a survey. Otherwise, select "None".
At this point the steps for setting up the blog template are the same as setting up a web template. For information on how to do that, click here.
Posting a template onto
To post a blog template onto a social media platform one time, go to "Manage" and then "Web" and then "Landing Page". In the "Landing Page Section", click on the blog template that you wish to post.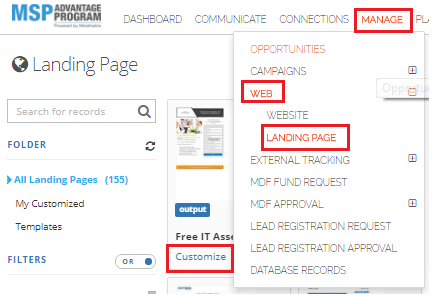 This will open up the landing page window. In the "Views" drop down, click "publish".
Click on the "Update Blogger/Wordpress" Account, and enter any additional content that you may want into "Your Message".
your template should now appear on your blog
Interested in learning more about Mindmatrix software? Join our email list to get the latest software release notes, videos and how-to articles.
---