Search for articles:
To find answers to your questions, enter topics into the search bar below. For example, type: "How do I share contacts?" or "Notifications".
How do I modify my company account information?
Posted by The Team at Mindmatrix on 09 September 2015 10:02 AM
To update a Company profile, click on the underlined company name in the upper left-hand corner.
In the company profile section, you can enter in information such as your company's name, contact info, address, or color scheme. If you personalize an asset based on company fields, the software will draw its data from these fields.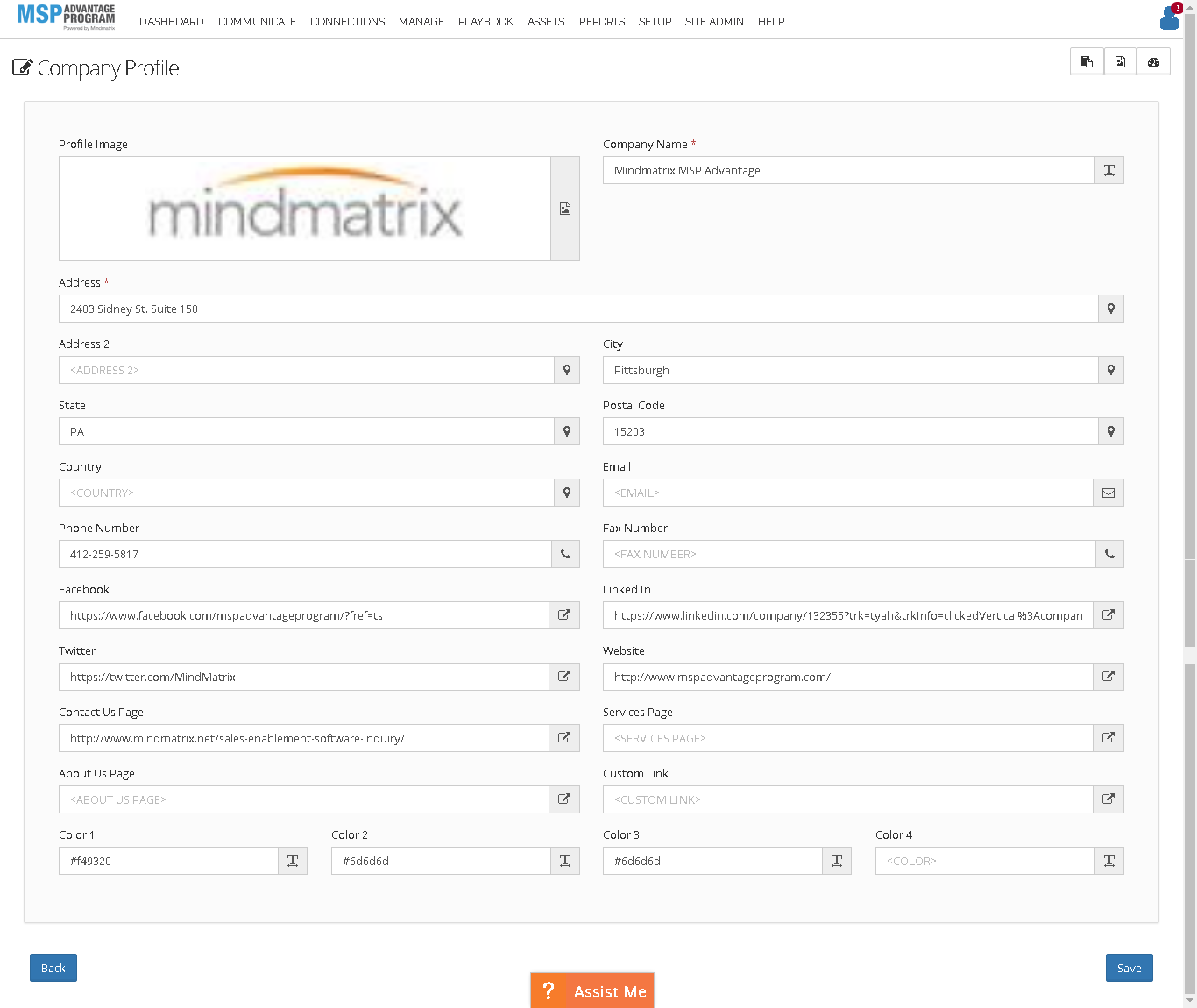 Click "Save" to update your record with the changes.
Interested in learning more about Mindmatrix software? Join our email list to get the latest software release notes, videos and how-to articles.
---