How do I upload and access my company's images?
Posted by The Team at Mindmatrix on 09 September 2015 10:06 AM
To view all images currently stored on your Mindmatrix software, Assets > Non Personalized Assets > Images.

In the Image Gallery section, you can view all images available to you. If you are having trouble finding a specific image, you can narrow your search by folder or filter, or search for records (if you know the name of the image).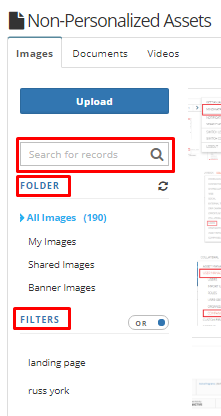 If you are not satisfied with any of the images in your gallery, you can upload one from your own system by using the blue "Upload" button.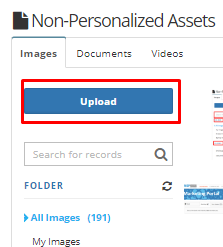 Interested in learning more about Mindmatrix software? Join our email list to get the latest software release notes, videos and how-to articles.
---