Posted by The Team at Mindmatrix on 09 September 2015 10:14 AM
To rate assets go to "Setup", then "Asset Management" and then "Templates".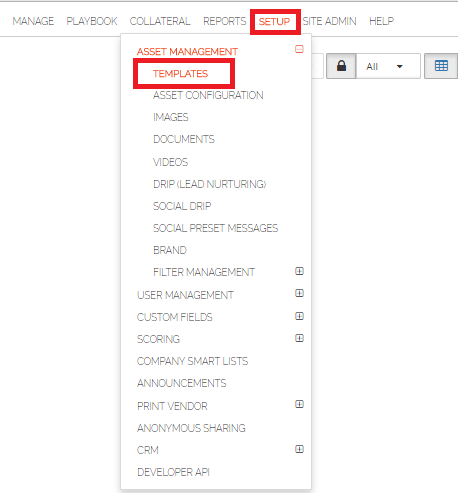 Click on the stars icon of the asset that you wish to rate. If you wish to rate the asset poorly give it one star, and if you wish to rate it highly give it highly give it 5 stars.
If you wish to comment on a template, click on the speak bubble icon.
When the "Comment" window appears, enter in your text and click "Submit".
If you wish to view a more detailed report of your asset, click on it.
When the "Edit Template" window appears, choose either the "Ratings" or "Comments" window for a detailed breakdown of user ratings or comments respectively.
For example the ratings window will give the template's average rating and and the all the ratings of individual users.
Interested in learning more about Mindmatrix software? Join our email list to get the latest software release notes, videos and how-to articles.
---