Search for articles:
To find answers to your questions, enter topics into the search bar below. For example, type: "How do I share contacts?" or "Notifications".
Knowledgebase
How do I customize a landing page URL?
Posted by The Team at Mindmatrix on 10 September 2015 02:47 AM
To customize a landing page URL, go to "Manage", then "Web", then "Landing Page", and then click on the template that you wish to edit.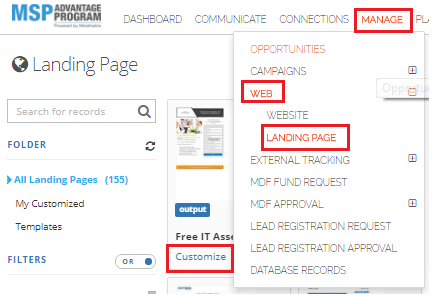 From there, click on the edit button next to the URL.
Enter in the customized name that you wish to enter the URL and then click on the checkmark
Interested in learning more about Mindmatrix software? Join our email list to get the latest software release notes, videos and how-to articles.
---