Search for articles:
To find answers to your questions, enter topics into the search bar below. For example, type: "How do I share contacts?" or "Notifications".
How do I use the Chrome extension to send emails through gmail?
Posted by The Team at Mindmatrix on 10 September 2015 03:55 AM
You can use the Mindmatrix AMP Chrome extension to send items directly through Gmail. You can download this extension from the Chrome store from the "Chrome" store. If you are having difficulty finding it, use the keyword "Mindmatrix". The "contact generator" extension will be added into the "Chrome" extensions.

If it is installed correctly, the "AMP" icon should appear next to the web address bar.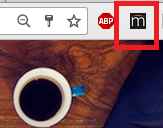 When you compose a draft in Gmail, Three news boxes should appear next to the send button. Click on the gear icon to send the email templates you have in your Mindmatrix account.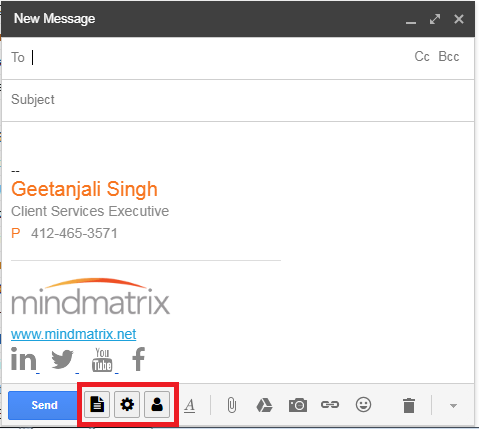 When the AMP emailer opens up, click on the email that you want to use.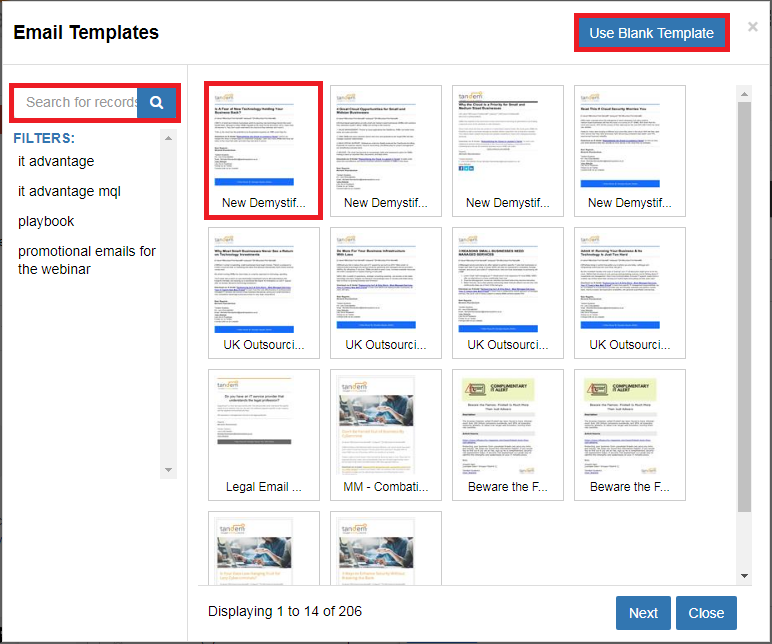 To send your email, click on the new "Send via amp" button.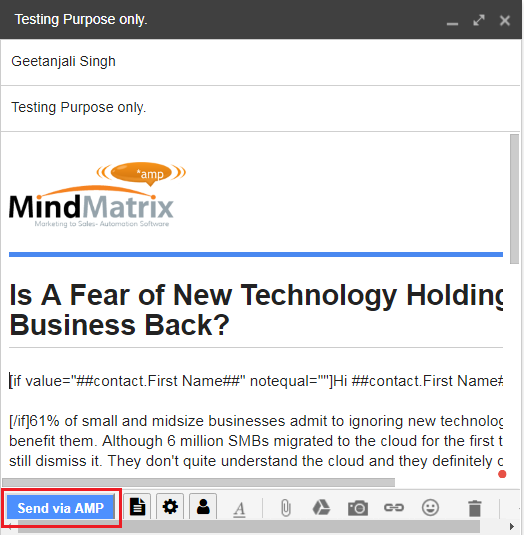 Interested in learning more about Mindmatrix software? Join our email list to get the latest software release notes, videos and how-to articles.
---