Knowledgebase
How do I add contacts to a drip campaign?
Posted by The Team at Mindmatrix on 24 September 2015 05:25 PM
Under Manage > Drip, select your campaign and click edit
Select the lists you would like to add or single contacts.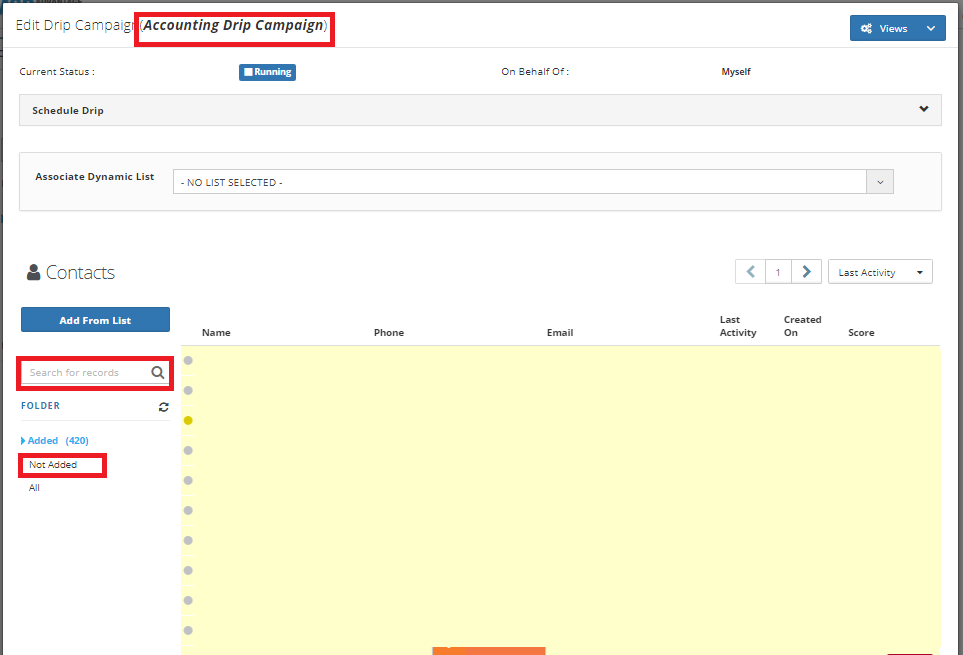 As soon as you add the contacts they will start in the drip.
You can also add contacts from the contact page or dashboard to a drip:
Here, I added an entire list from my smart list section.
Interested in learning more about Mindmatrix software? Join our email list to get the latest software release notes, videos and how-to articles.
---