How do I share a brand that I have created with others?
Posted by The Team at Mindmatrix on 13 October 2015 10:31 AM
To share a brand that you have created with others, go to Setup, then Asset Management, and then Brand.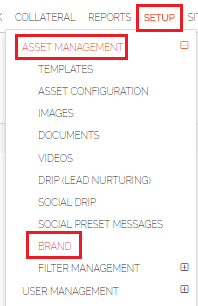 click on the brand that you wish to share, and then click on the lock icon.
From there set the permission levels that you desire for different users, and then click "save".
When you are finished, click "save"
Interested in learning more about Mindmatrix software? Join our email list to get the latest software release notes, videos and how-to articles.
---