How do I copy a template to make my own changes?
Posted by The Team at Mindmatrix on 15 October 2015 03:58 PM
Since MSP Advantage Program templates are shared between all users, you must make your own copy to make unique edits.
Click on Setup > Asset Templates and then click on the type of template you need to copy.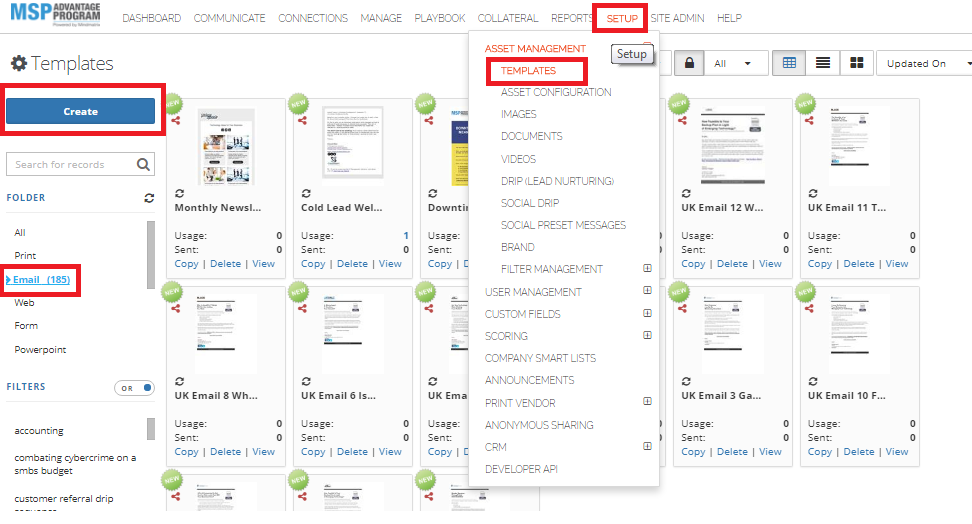 Click Copy on the template.
Then click on your new template to edit it. When you are done click "Save".
You can rename your copy by clicking on the Info option under views and giving it a new name.
Now you've created an original email template that only you can see and use. To share it with other users in your company account, click on Permissions and share it with others.
To add it to a drip campaign, you will need to edit a drip and replace the email you want to update with your copy.
Interested in learning more about Mindmatrix software? Join our email list to get the latest software release notes, videos and how-to articles.
---