How can I personalize Mindmatrix landing page links with my own domain?
Posted by The Team at Mindmatrix on 13 November 2015 02:18 AM
Step 1: Begin by creating a subdomain to point your URL to AMP. For instructions, please visit article on "How do I create a subdomain to use AMP landing pages?"
Step 2: Design the landing page in the admin- templates section. Do some research on the pay per clicks site policies page before you begin. For example: Go to https://accounts.google.com/ to learn the policies for Google Adwords. There are often tips and "rules" to follow when preparing your landing page's design and content.
Then open the Templates section of the asset management tab and open on up the "Web folder". From there either create a new web page by clicking the "create" button.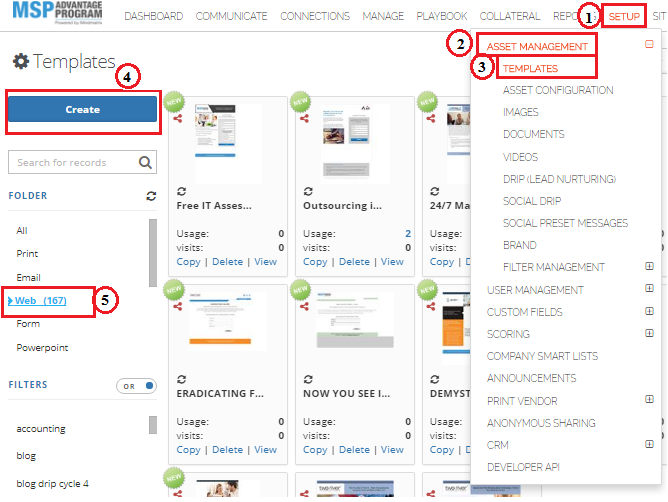 Step 3: When you are satisfied with your landing page, open up the "Web" tab in the management section and then select "Landing Page". Then select the landing page that you created/ edited.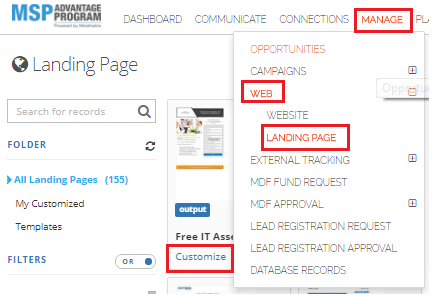 Give your landing page a name and description, and then click "Next". If you are satisfied with your landing page's layout, click "Next" again.
Now you personalize your URL so you can add that personalization address to your subdomain.
NOTE: even though you have created a subdomain and that was pointed to mm.amp.vg- you will NOT see that URL here. But you can use it.
for example- your website URL is abc.com and your subdomain is pages.abc.com. Your personalized AMP Landing page URL is mm.amp.vg/googleabc
Use pages.abc.com/googleabc as the destination URL in your pay per click ad.
If you are still unsure- please submit a technical support ticket for one on one help.
Interested in learning more about Mindmatrix software? Join our email list to get the latest software release notes, videos and how-to articles.
---