How do I activate ConnectWise in Mindmatrix?
Posted by The Team at Mindmatrix on 13 November 2015 04:16 PM
Now login to your AMP account & Go to> CRM > CRM.

Click on the "Configure Button" icon in Mindmatrix.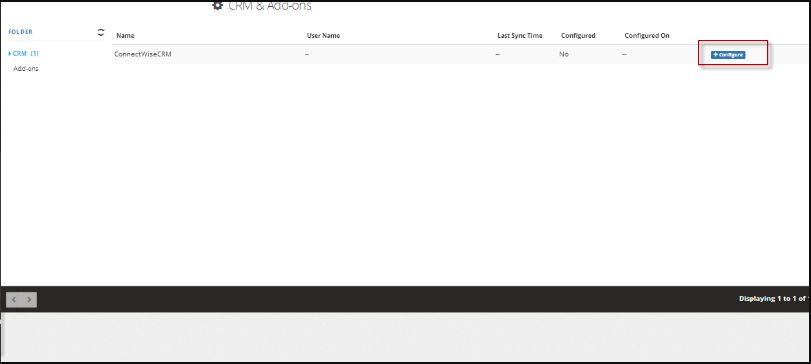 Enter your ConnectWise CRM integrator login credentials.
NOTE: You can create only a single ConnectWise integrator ID per company. Every user of that company can use the same integrator ID to login with AMP.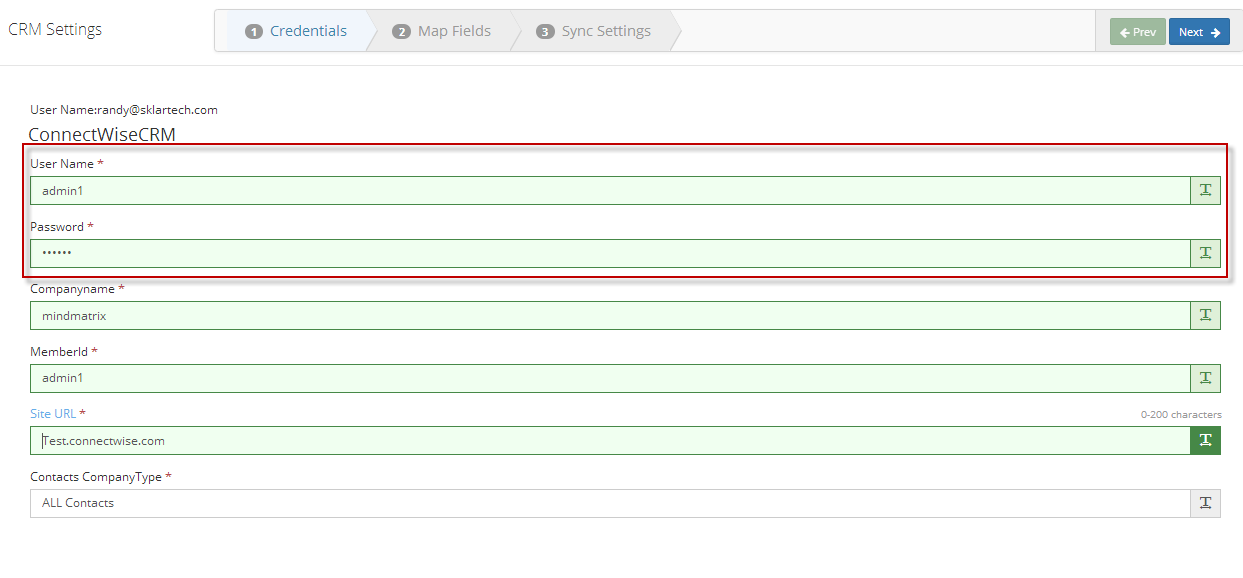 Enter your company name that is registered with ConnectWise.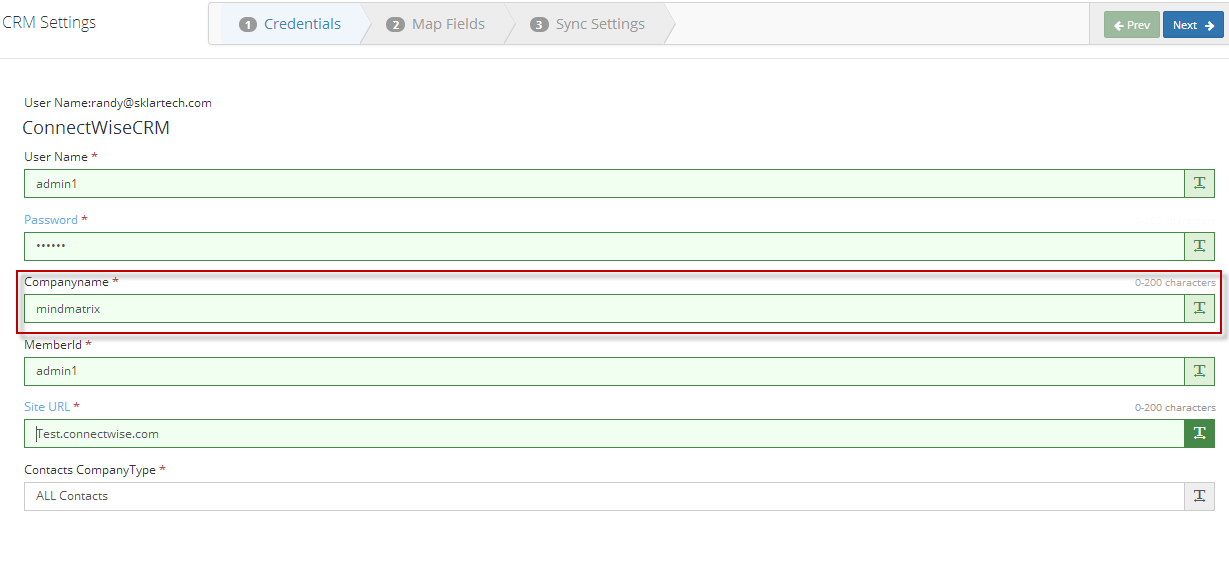 In the MemberID field, enter the username that allows you to login to your ConnectWise account.
NOTE: The Member ID is the username you use to login to your ConnectWise account. Each user of your company can have their own unique Member ID, but the same integrator login details.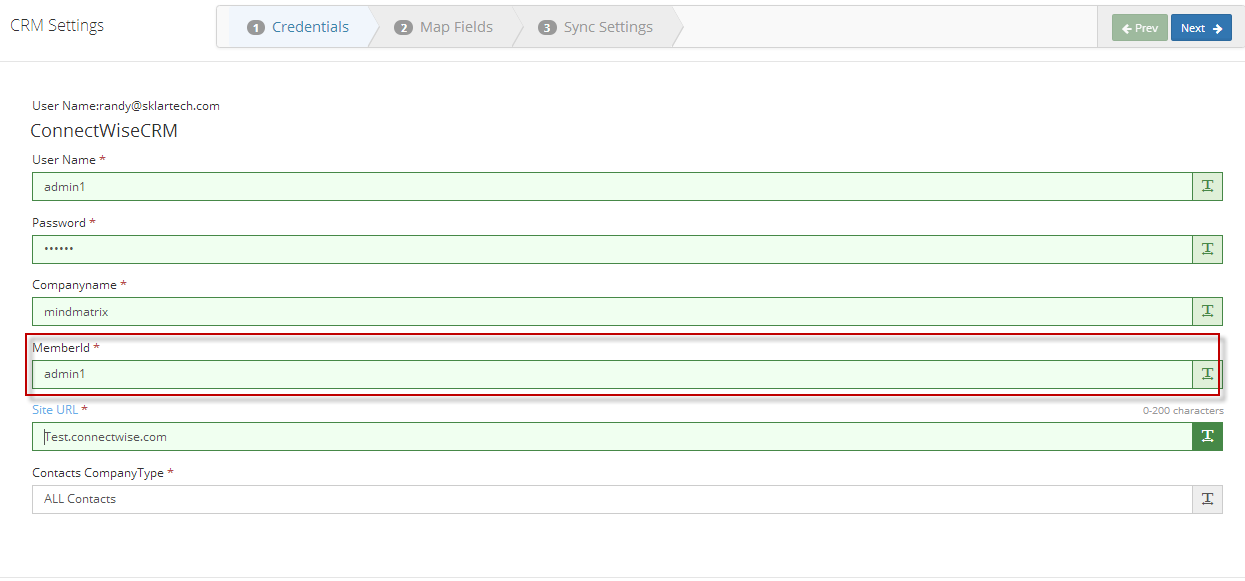 In the Site URL field, enter your ConnectWise login URL (please do not include http:// in the URL).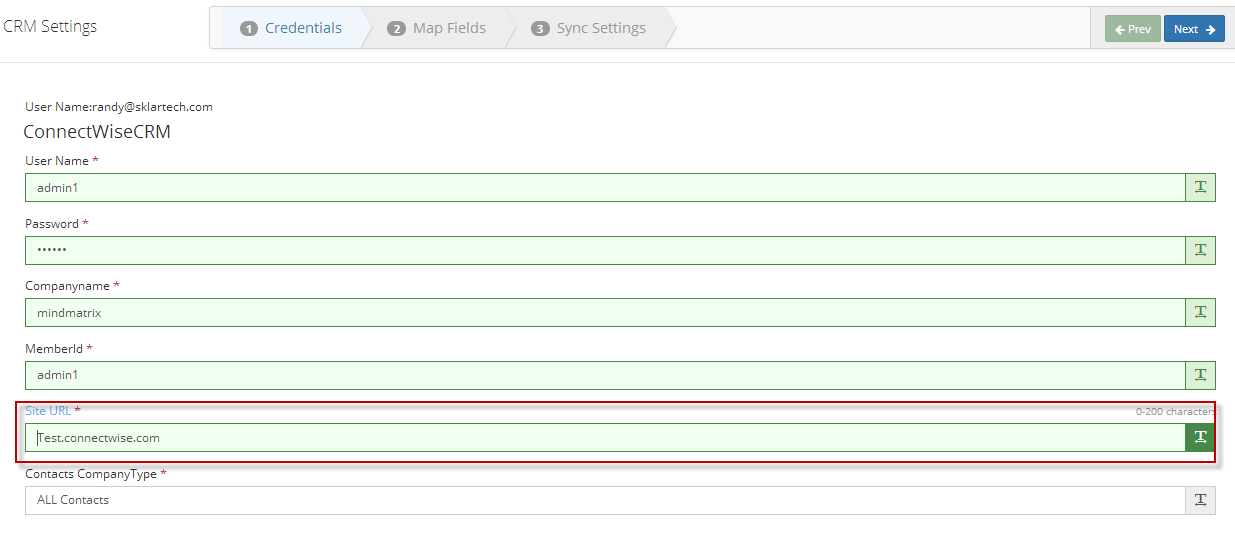 In the 'Contacts Company Type' field, enter specific account type contacts that you want to import from ConnectWise CRM.

For e.g. define this field as 'ALL contacts'. Import session will include all contacts from CRM, irrespective of its account type.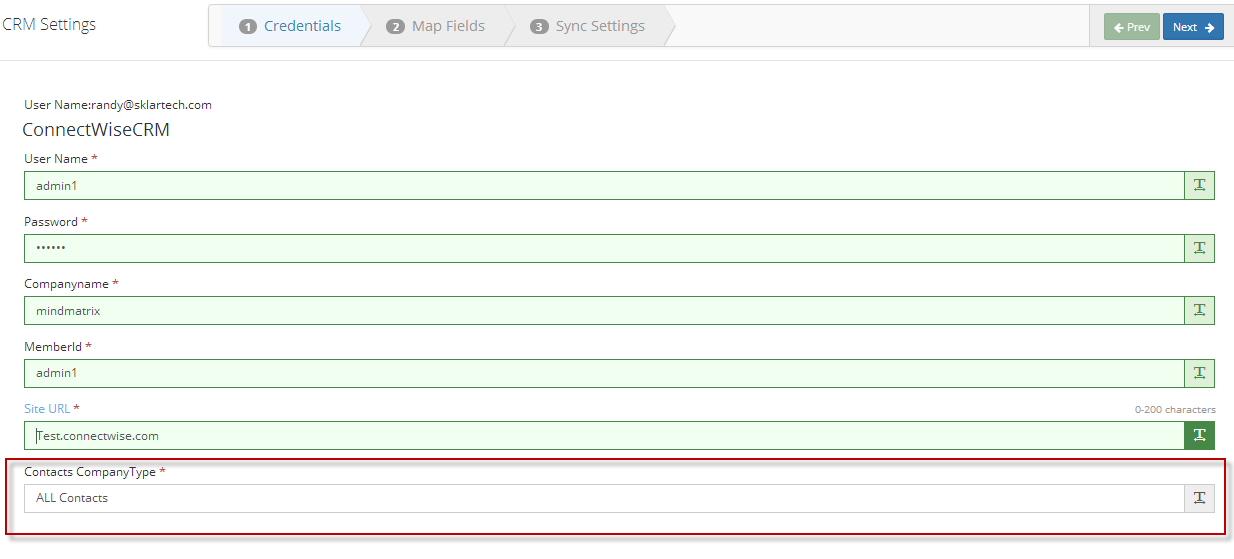 In your ConnectWise company profile, the dropdown 'type', displays static contact company types (competition, customer, not-a-fit, owner, partner, prospect, suspect, unknown, and vendor).

These options define company type of the contact.
NOTE: You can add custom contact company type in your ConnectWise account.
To add a custom contact company type, click 'Setup Tables'
Enter 'Company Type' in the 'Table' field, and click 'Search'.
Click the 'Add New Item' icon.
Enter the contact company type in the 'Description' field. For e.g. Newly Acquired.

Click the 'Save' icon.
The added contact company type will be updated successfully.
You can view the added contact company type in the 'type' field of a company.
To import all your ConnectWise account contacts, type 'All contacts' in the 'contacts company type' field.
To import specific contact company type, separate each contact company type by comma in the 'Contacts Company Type' field.

For e.g. if you wish to import ConnectWise contacts with company types as customer, prospect, and owner then insert a comma between each option in this field.

Click 'submit'.
If you wish to change the selected sync time interval, you can pick desired 'sync time' interval from the dropdown.
-AMP is now integrated with your ConnectWise account.
Interested in learning more about Mindmatrix software? Join our email list to get the latest software release notes, videos and how-to articles.
---