Search for articles:
To find answers to your questions, enter topics into the search bar below. For example, type: "How do I share contacts?" or "Notifications".
How to create custom menus in Connectwise CRM
Posted by The Team at Mindmatrix on 17 November 2015 09:05 AM
Steps to create custom menus in Connectwise CRM:
Step 1: From within the ConnectWise client navigate to System ---> Setup Tables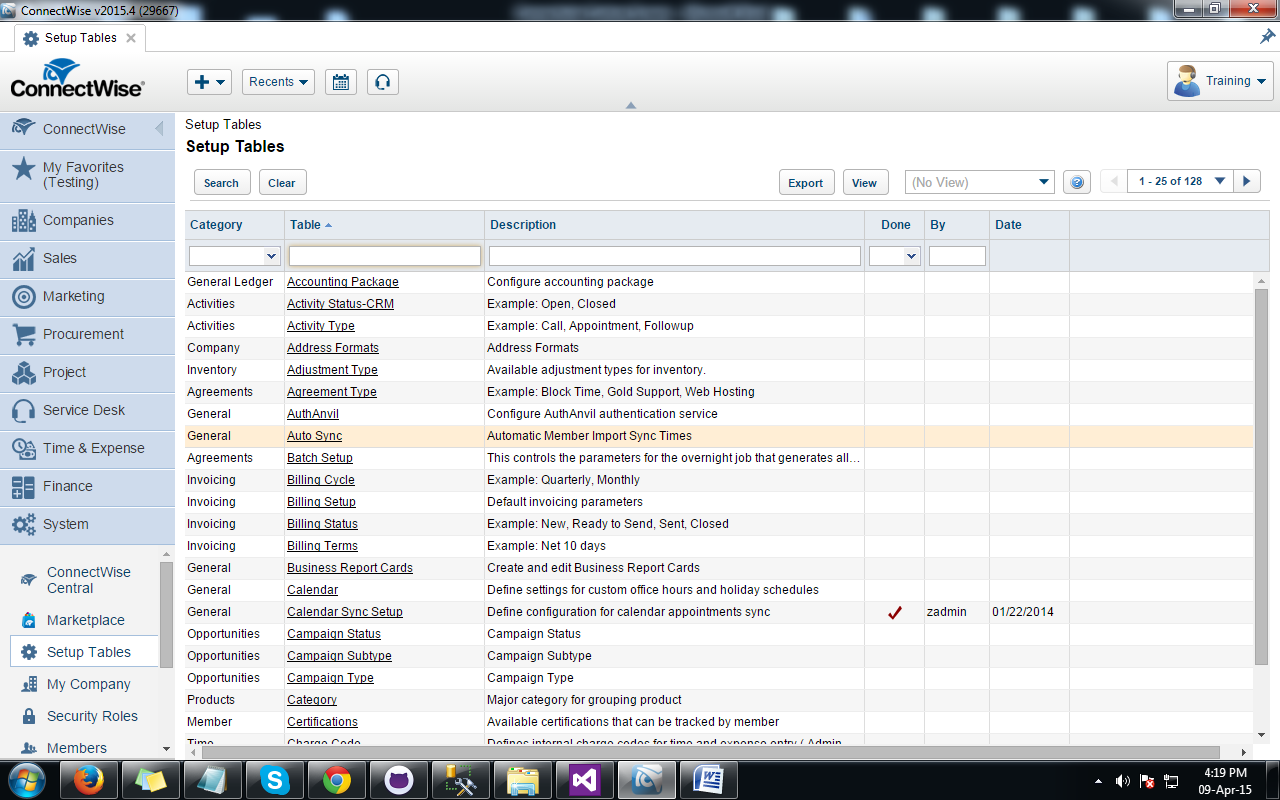 Step 2: Search for the Custom Menu Entry setup table and click on that table link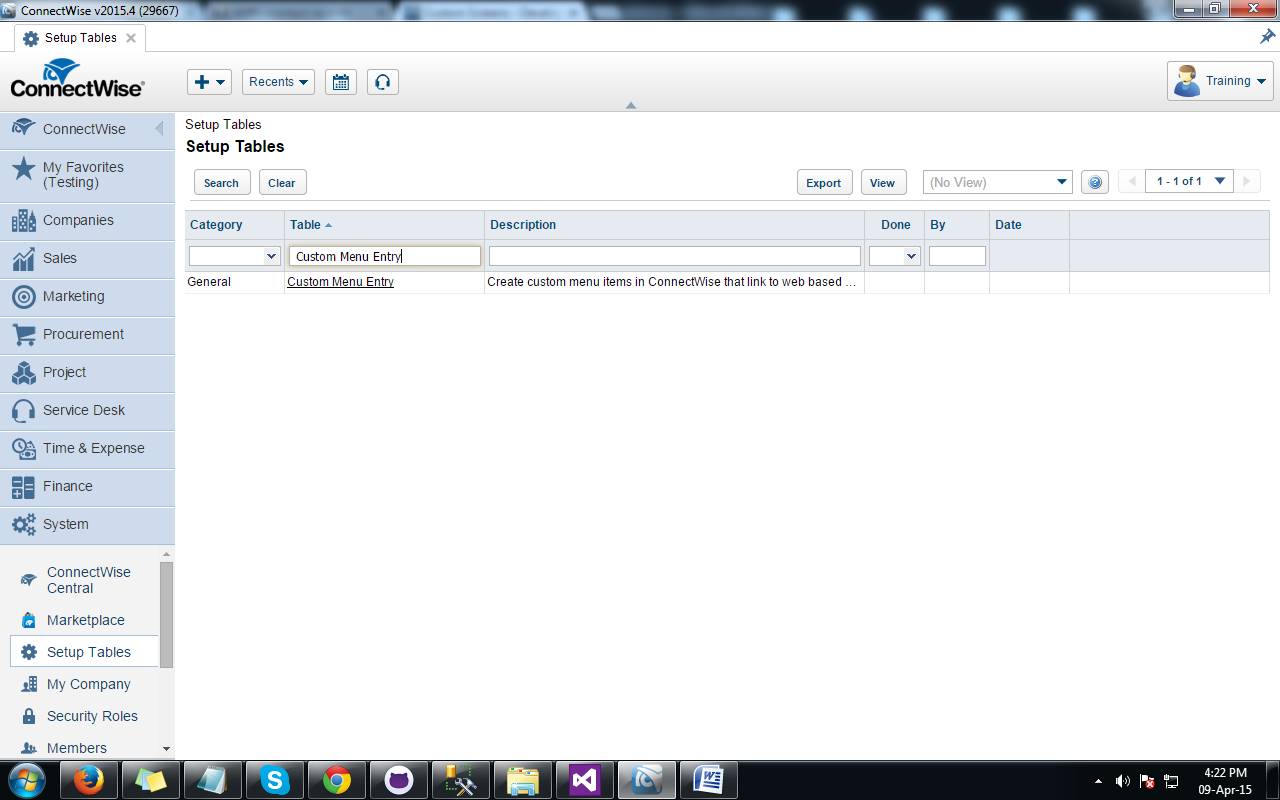 Step 3: Click the new icon in the top left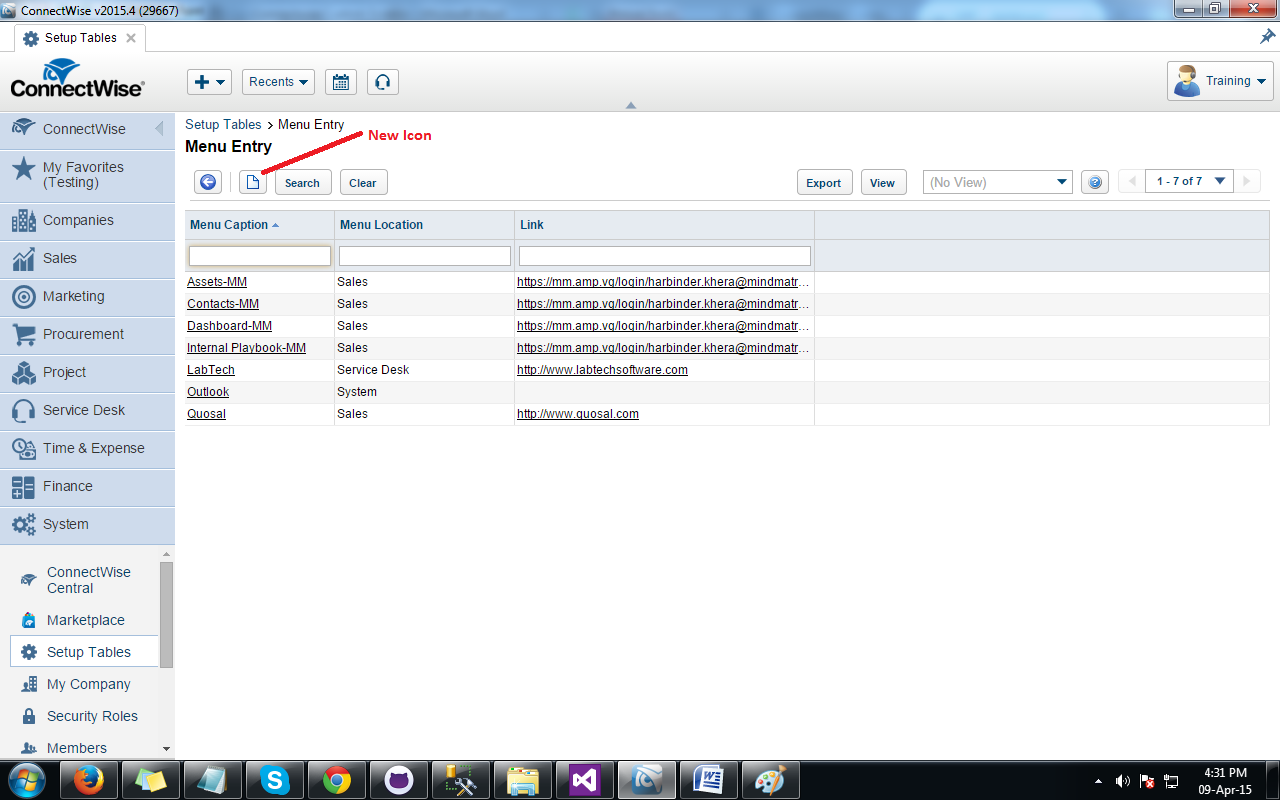 Step 4: Email support@mindmatrix.net for your custom URLs for custom menus in Connectwise. Please include your Mindmatrix username, URL (mm.amp.vg, msp.amp.vg, etc.), and company name.
Step 5: Fill out each section using the custom links provided to you from support.
Menu Caption

-

This will display on the ConnectWise left Menu for text

Menu Location

-

This determines what header of the menu it will fall under

Image

-

The image for the left hand menu

Link

- This is the URL to your application (95% of partners use SSL so you will need to as well)

Locations

-

This section makes it so only certain departments can see the menu item
Our support team will provide you with URLs for AMP custom menus that you can add to the to the Link section of the Menu Entry: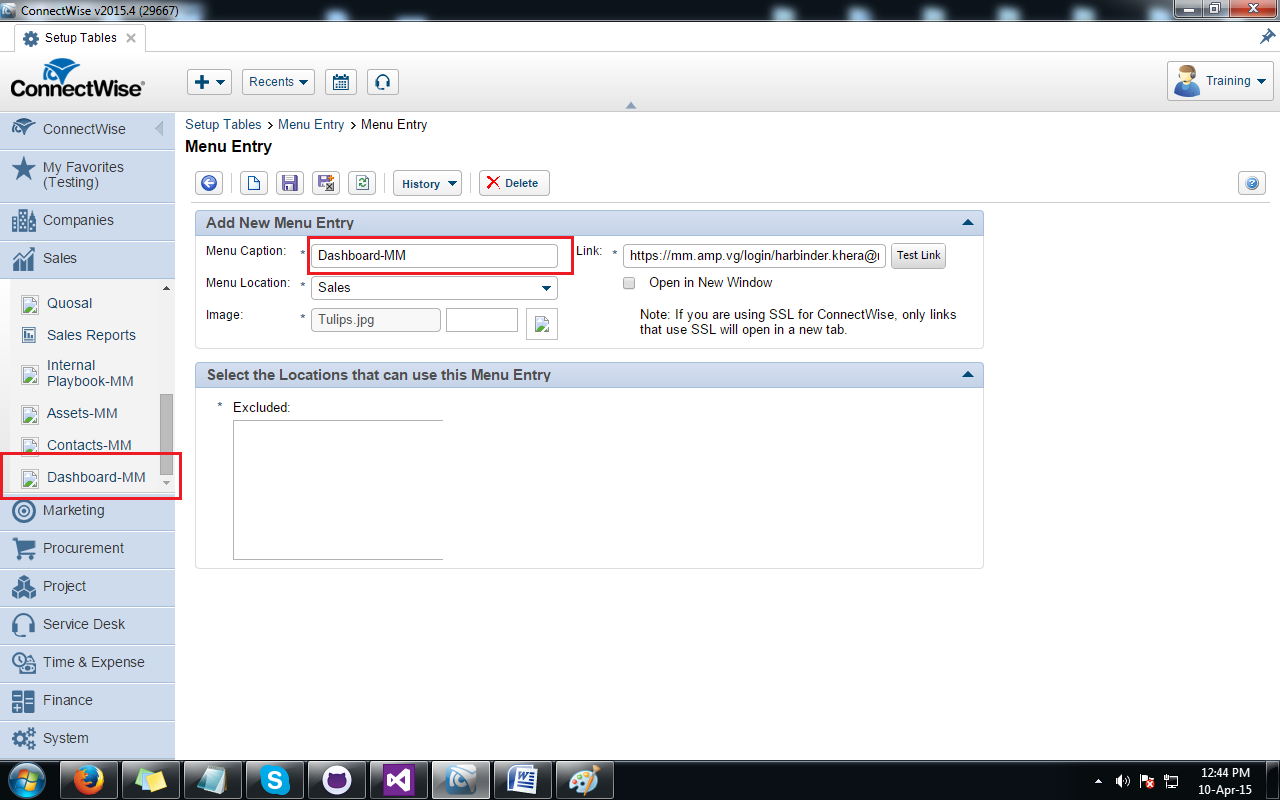 Result - Dashboard-MM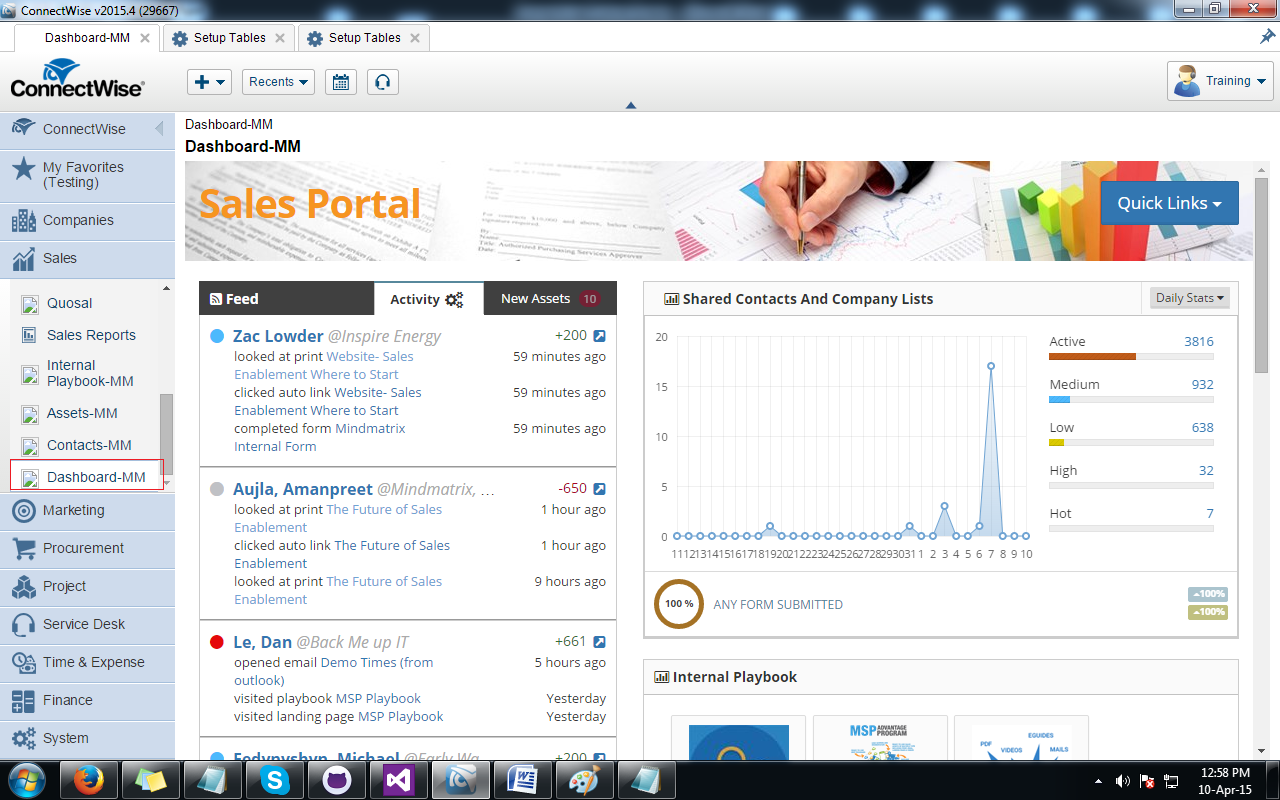 Result- Internal Playbook-MM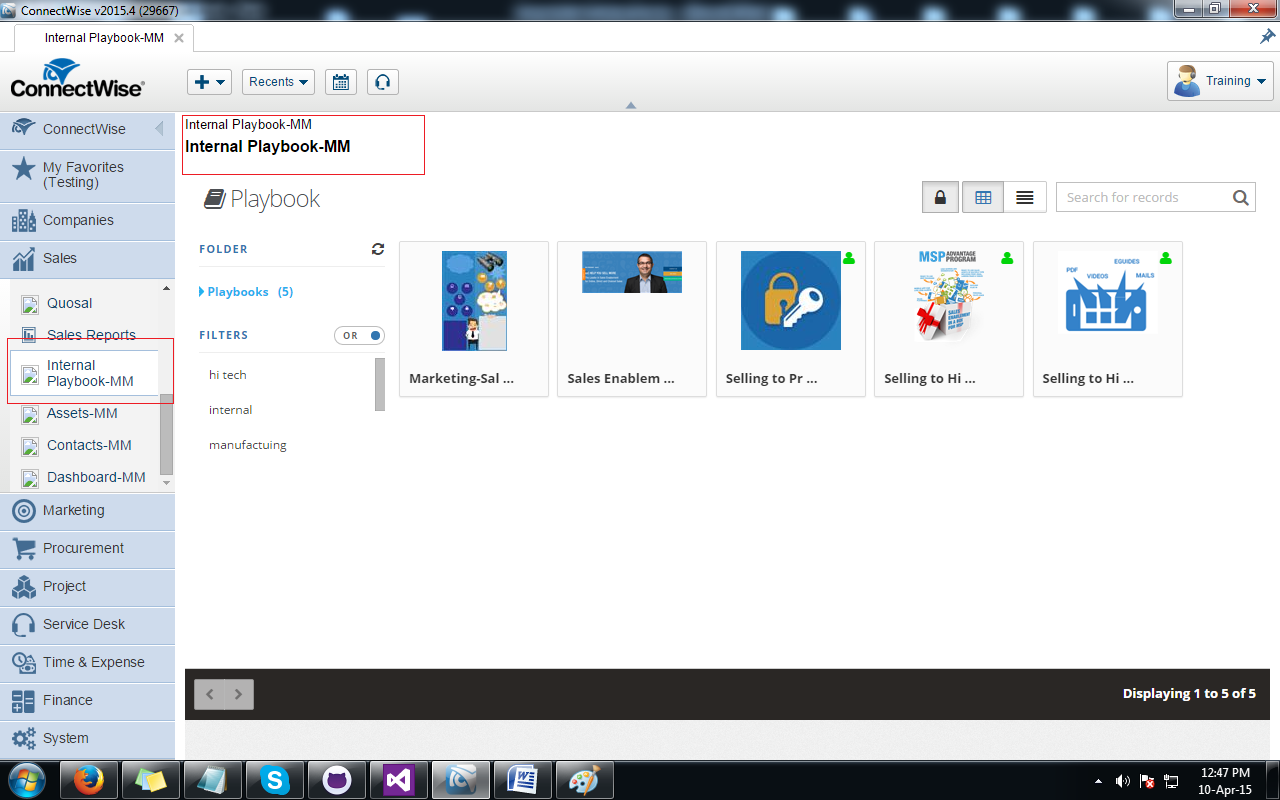 Interested in learning more about Mindmatrix software? Join our email list to get the latest software release notes, videos and how-to articles.
---