How to create custom menus in Connectwise CRM
Posted by The Team at Mindmatrix on 17 November 2015 09:05 AM
Steps to create custom menus in Connectwise CRM:
Step 1: From within the ConnectWise client navigate to System -> Setup Tables -> Search "Custom" and search.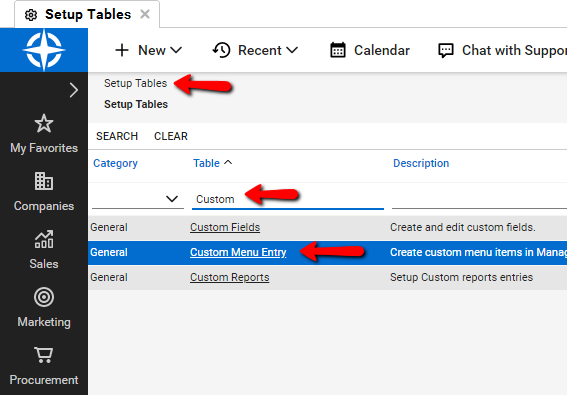 Step 2: Click on the table link and create a new entry by clicking the new icon on the top left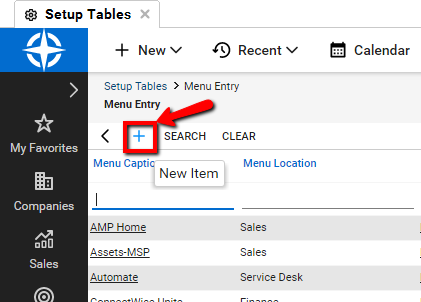 Step 3: Adding your new menu entry, please repeat this step as necessary for your desired customized setup. We recommend adding the dashboard for AMP, which is simply your login page. Enter the URL to AMP which you normally enter on a web browser to access the system. In our example we used https://mm.amp.vg/ this takes us to our instance of AMP. After that choose the Menu Location for this Custom Menu Entry where you would like this menu to show up under, we chose sales for the example.
Deselect "open in a new window" as you want our tools to open up within Connectwise system.
Finally decide which Locations are allowed to access this menu entry by selecting it and clicking "include" as shown below.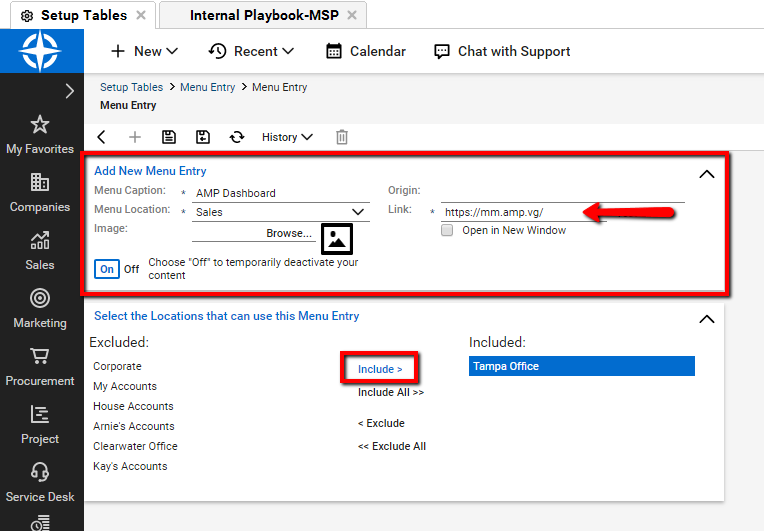 Step 5: Visit your newly created menu entry, and login. After you have logged in you will remain logged into AMP until you have cleared your cache'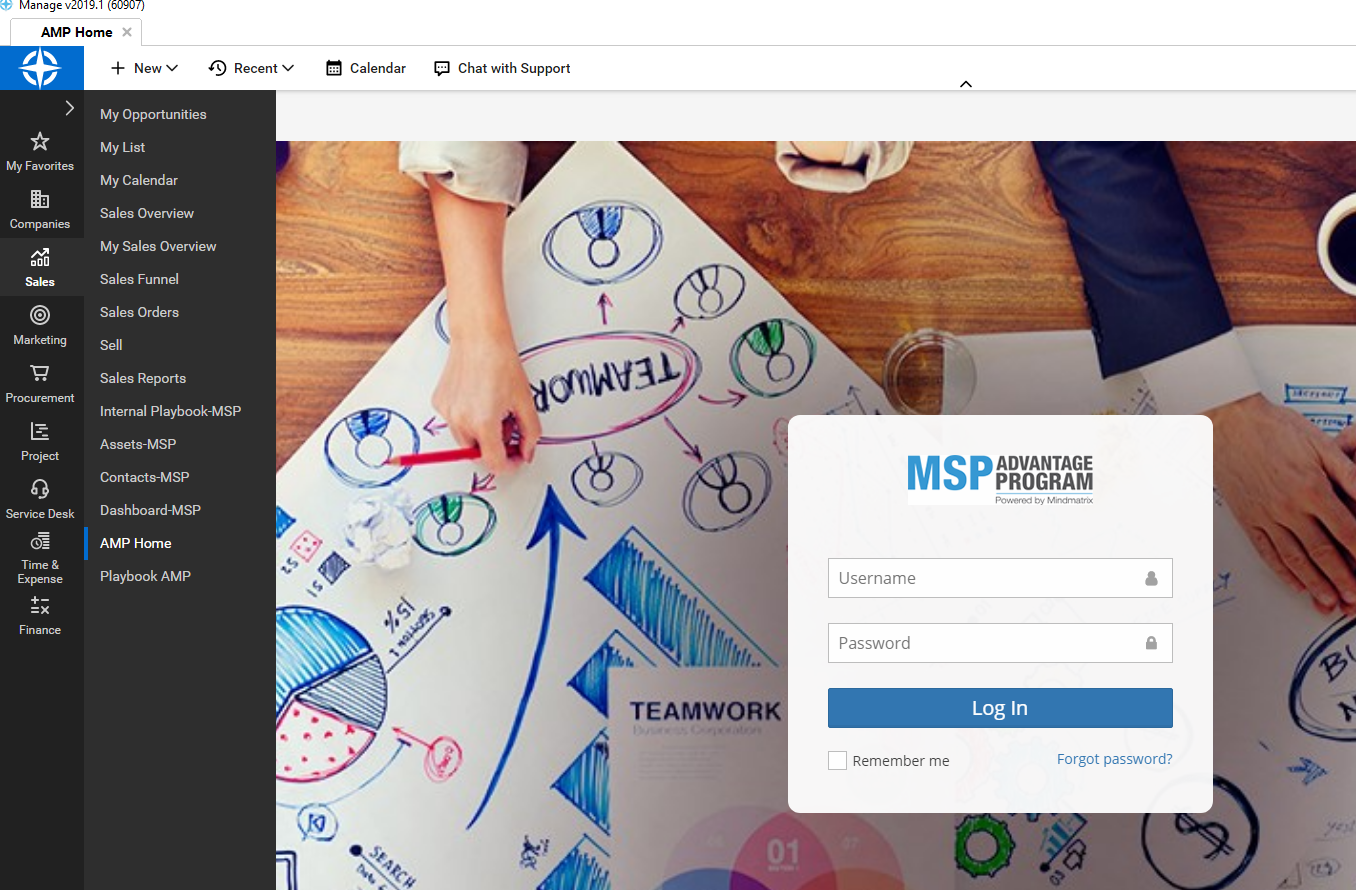 Step 6: Enjoy any additional pages you may have added to your own Connectwise for example Playbooks or Dashboards.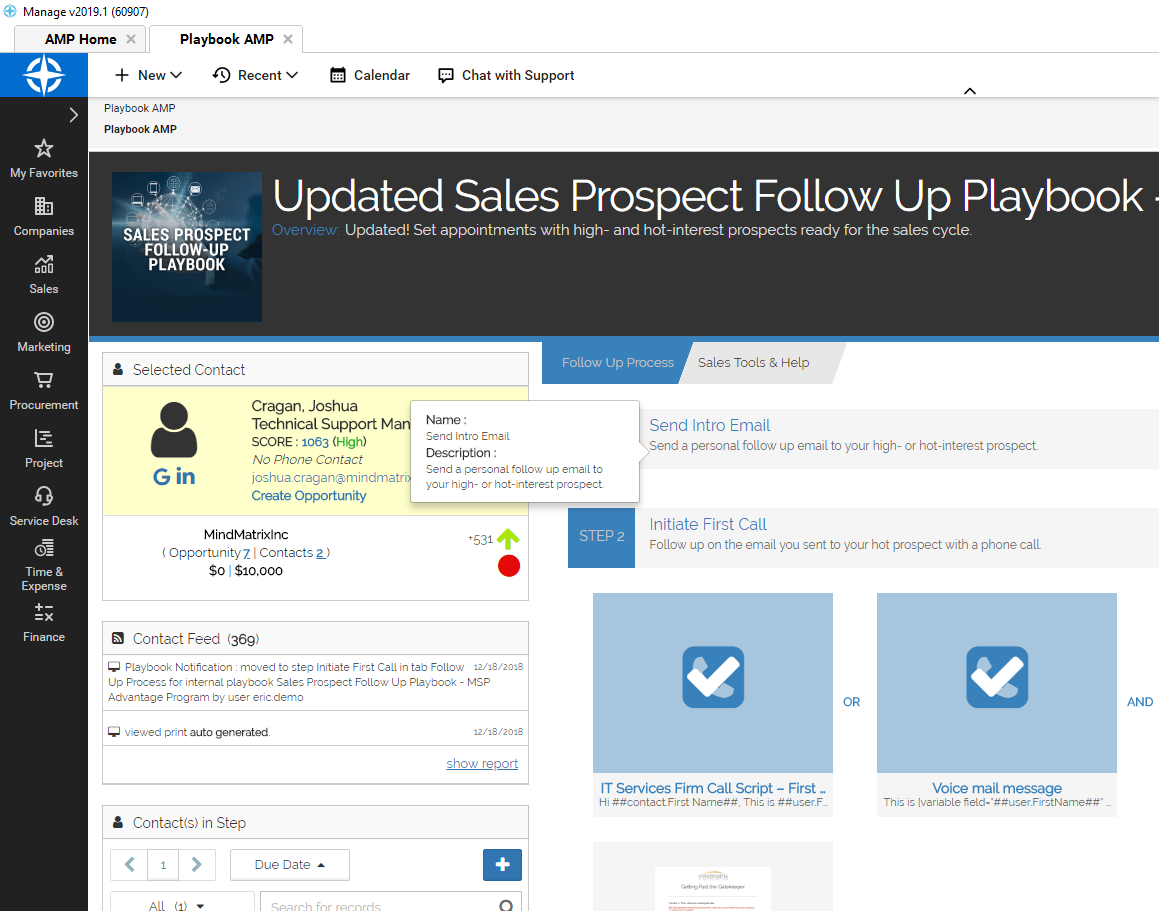 Interested in learning more about Mindmatrix software? Join our email list to get the latest software release notes, videos and how-to articles.
---