Knowledgebase
How do I view which recipient list a contact is in?
Posted by The Team at Mindmatrix on 07 December 2015 08:06 AM
To view lists a contact belongs to, first, click on a contact, under Connections > Contacts (this feature applies to all places a contact can be found, such as the connections section, the live feed, other lists, etc.).
When the contact window opens, click on the "Views" drop down menu, and select "Lists".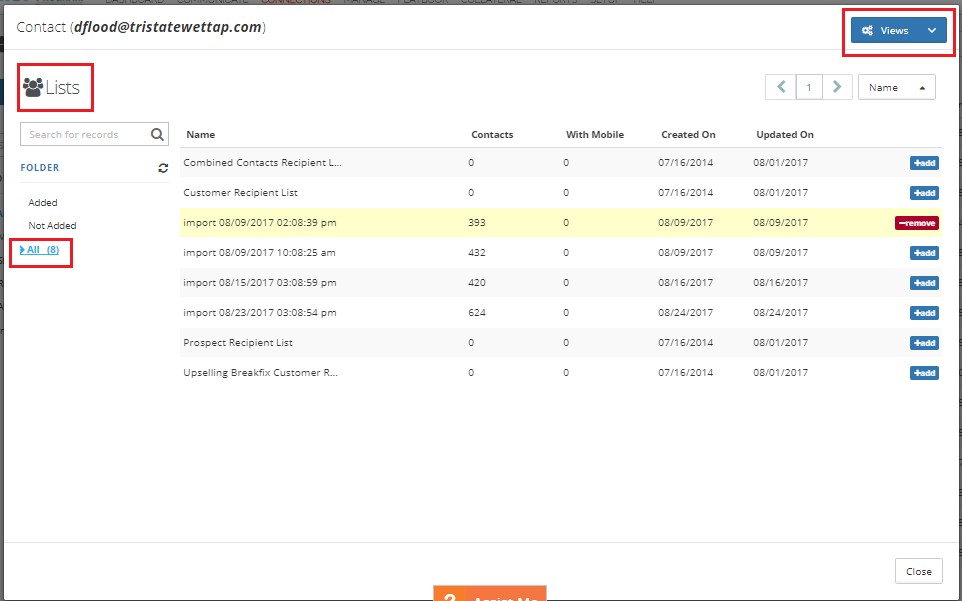 This will bring up every list the contact is in.
Interested in learning more about Mindmatrix software? Join our email list to get the latest software release notes, videos and how-to articles.
---