How do I activate or deactivate a social media/blog account?
Posted by The Team at Mindmatrix on 07 December 2015 08:30 AM
To activate or deactivate a social media or blog profile, click on your user profile icon on the upright-hand corner of the screen and click on the username.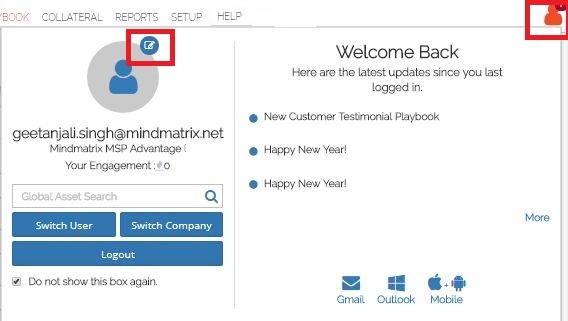 In your user profile, click on the "Social" tab.
Make sure that the links to your various accounts are working.
To toggle a social media/blog account between active and inactive, click on the blue hyperlink text next to the social media icon.
NOTE - Before activating the social media accounts in Mindmatrix, please make sure that you are logged out from your Facebook, Twitter and LinkedIn account. Else it will not ask for the verification.
Interested in learning more about Mindmatrix software? Join our email list to get the latest software release notes, videos and how-to articles.
---