How do I customize my dashboard?
Posted by The Team at Mindmatrix on 17 December 2015 08:14 AM
You must be a super administrator customize your dashboard. If you do not have access to this section, check with your sales rep at billing@mindmatrix.net to upgrade your account.
To customize your dashboard go to "Setup" and then select "Dashboard".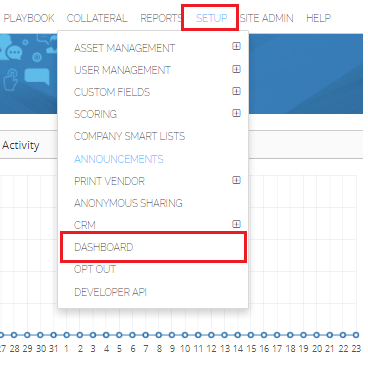 In the top left-hand corner of the screen, you will see two drop-down menus. The "Persona" drop down will allow you to toggle between the Marketing, Sales, Channel Manager and Channel Partner dashboard.
The "Platform" drop-down will allow you choose between editing the desktop or mobile version of the platform.
In the upper righthand corner of the screen are four custom. The will allow you edit the dashboard's font and color scheme and add custom images.

Note: Any dashboards pictures must match the dimensions listed below.
Clicking on the "add widgets" button will open up the widgets window. Here you can specify what features you want to appear on the dashboard, click on the Add/ Remove toggle button and then click save.
To change the position of widgets simply drag and drop.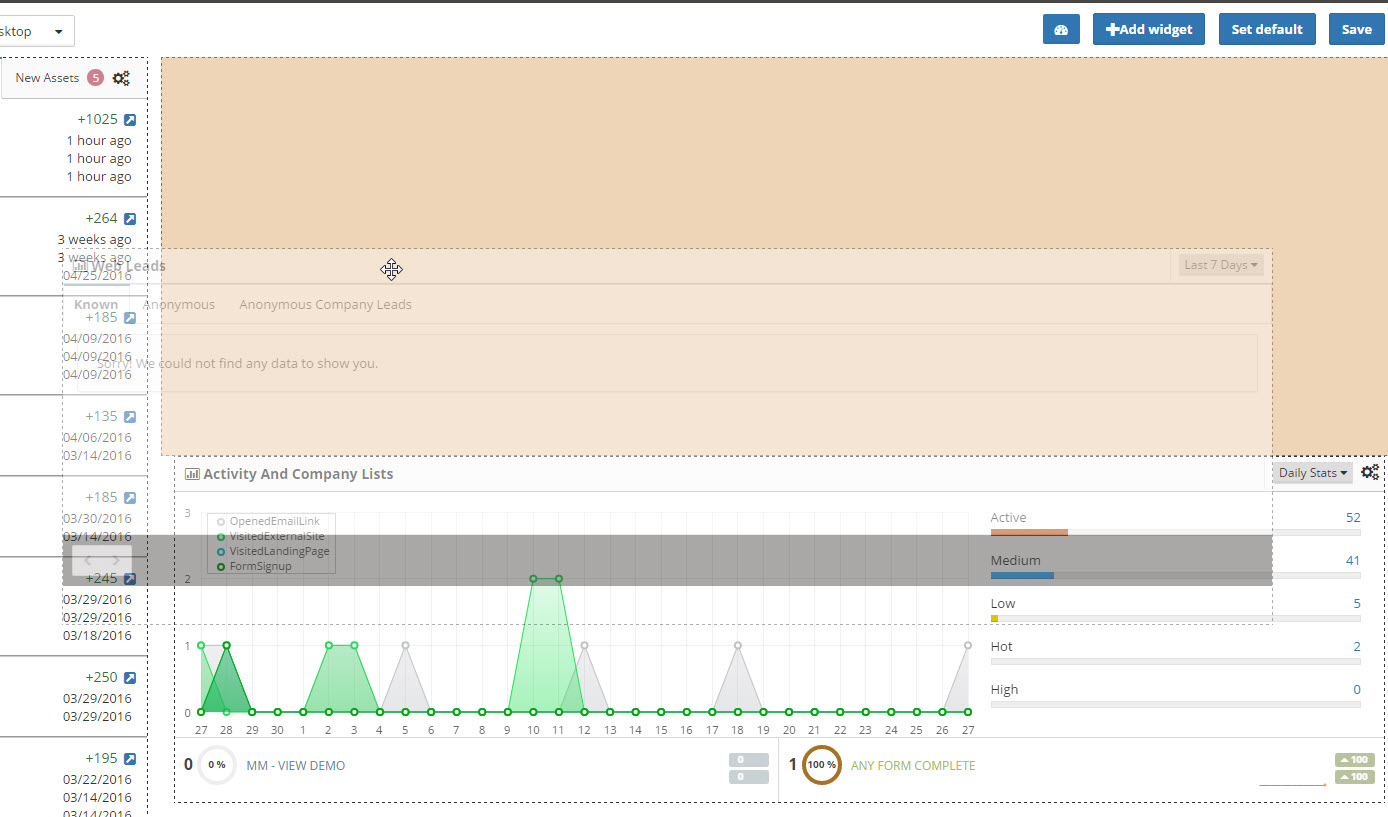 Notes for customizing the Channel Partner view dashboard: You can tweak the channel partner dashboard in the following ways.
1. Remove widgets or add additional widgets (see preceding instructions).
2. Adjust quick links and stats buttons:
- Click the plus or minus sign to unlock the ability to add or remove status widgets.
2. Hit minus to remove the widget or hit plus to add.
- Click the gear icon to further customize the widget. You cannot change the title, but you may change the Description, apply filters so only certain documents appear, or restrict the types of assets that appear.
If you wish to restore a dashboard's original configuration, select "set default".

When you are satisfied with your settings click save. Your changes will now appear on the dashboard.
Interested in learning more about Mindmatrix software? Join our email list to get the latest software release notes, videos and how-to articles.
---