Knowledgebase
How do I create an Opportunity?
Posted by The Team at Mindmatrix on 04 January 2016 03:08 PM
This article will detail how to create an opportunity in Mindmatrix.
1. Make sure your role has the appropriate opportunity permissions. Slide Opportunity up to the far right to use the opportunity feature.

2. Click on Manage > Opportunities and click the blue "Create" button.
3. Enter the account details of your Opportunity.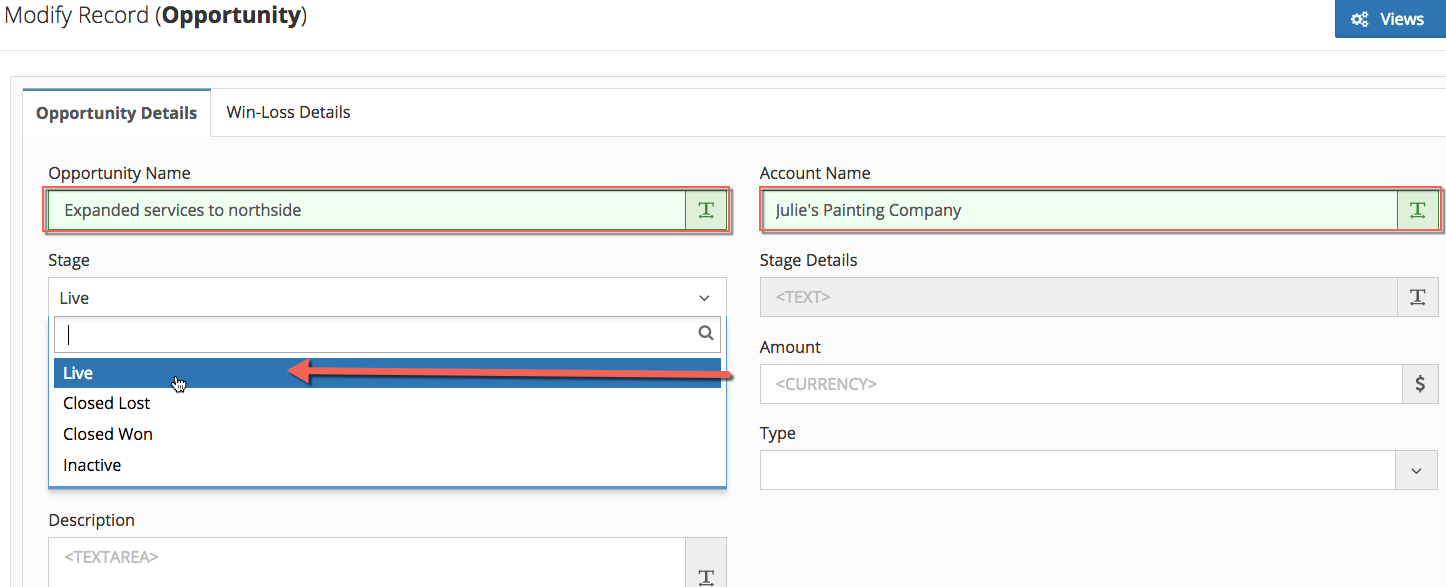 4. After you save your Opportunity, you can add relevant leads to it. To add leads/contacts to your Opportunity, click on Views and select "Associate Contacts".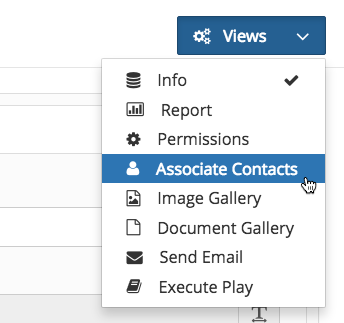 5. Select the contacts/leads that you would like to be associated with this Opportunity.
6. Click on View > Report to see how your contacts are performing, or check the Permissions section to share your Opportunity with another user. **NOTE** This will automatically share contacts with another user.
8. To add images or documents to you opportunity click on Views, and then select Images or Documents
9. Click on the blue upload button, and then select the images that you want to upload.
10. To give other users access to your opportunity, click on View > Permission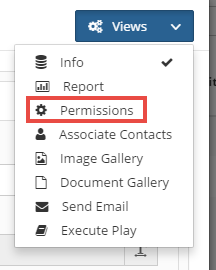 11. Use the sliders to give your users the appropriate level of access, and then click "Save".

12. If you want to give a manager complete access to all opportunities, then go to Setup and select "Roles" under "User Management".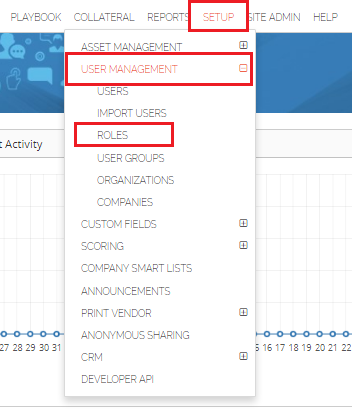 13. Click on whichever "Role" that you have created for your managers.
14. Click on the Features tab, and select Marketing for your persona. Click to implement your changes.
Interested in learning more about Mindmatrix software? Join our email list to get the latest software release notes, videos and how-to articles.
---