Knowledgebase
How do I measure the effectiveness of my templates?
Posted by The Team at Mindmatrix on 05 January 2016 12:10 PM
To view a report on your templates go to Reports > Collateral > Auto Template.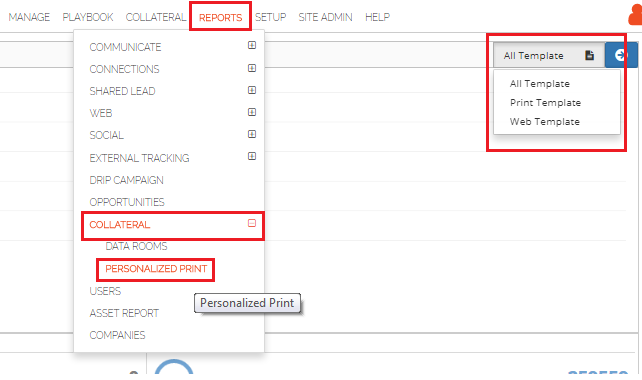 The "Automatic Templates Summary" measures the total number of contacts that have interacted with each user. You can use the drop down in the upper left hand corner to narrow the graph down to a specific type of template.
You can also to look at the blue toggle button to look at the individual templates.The "Visit Summary Ratio" shows the percentage of users that have interacted with each template.
Finally, the "Recent Active Template" section allows you view which specific users have been interacting with you template
Interested in learning more about Mindmatrix software? Join our email list to get the latest software release notes, videos and how-to articles.
---