Knowledgebase
How do I upload a Video to the video gallery?
Posted by The Team at Mindmatrix on 13 January 2016 12:22 PM
1. To upload a video into Mindmatrix, click on Assets > Non Personalised Assets > Videos.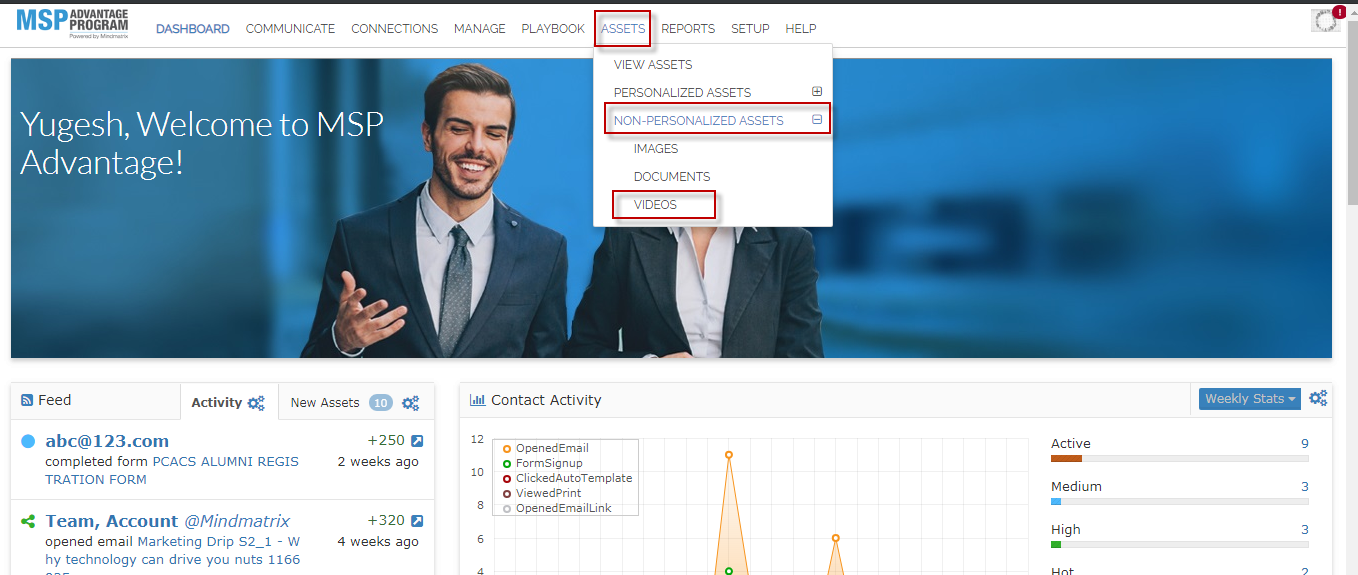 2. Then click on the blue "Upload" button.
3. Give your video a title and an embed link, and then click "Save".
4. Your video will appear in the Gallery.
Interested in learning more about Mindmatrix software? Join our email list to get the latest software release notes, videos and how-to articles.
---