Knowledgebase
How do I switch between accounts?
Posted by The Team at Mindmatrix on 16 February 2016 05:51 PM
Please note: This feature is only available for Enterprise level customers.
To switch between accounts go the icon on the upper left hand corner of the screen and click on the switch user button.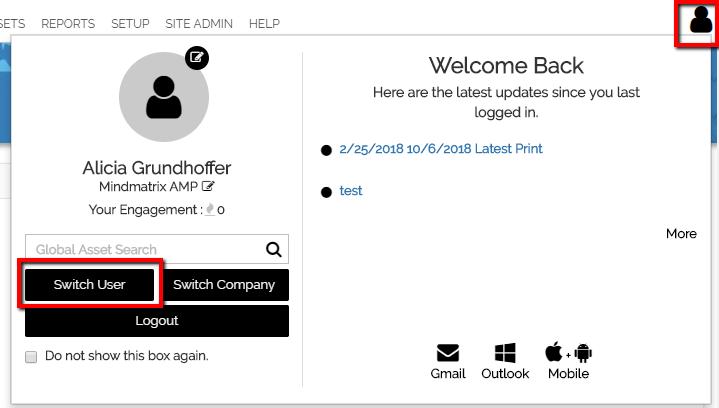 In the "Switch User Menu," click on the account you would like to go to, and then click "Switch."
You will now access to the user's dashboard.
Interested in learning more about Mindmatrix software? Join our email list to get the latest software release notes, videos and how-to articles.
---