Search for articles:
To find answers to your questions, enter topics into the search bar below. For example, type: "How do I share contacts?" or "Notifications".
Knowledgebase
How to narrow my search for specific assets and templates?
Posted by The Team at Mindmatrix on 26 February 2016 01:33 PM
The "Asset Configuration Tool" helps you find the templates and assets most relevant to a particular user. To access this feature, go to "Setup" and then "Asset Management" and then
click "Asset Configuration".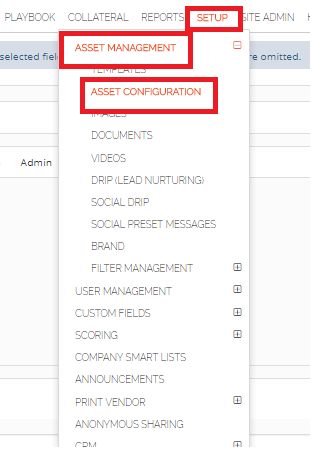 Select the criteria that you would like to sort sort you assets/ templates by, and then click "Save".
When you attempt to send an asset or other type of communication to a contact, content containing the criteria you selected will appear.
Interested in learning more about Mindmatrix software? Join our email list to get the latest software release notes, videos and how-to articles.
---