How do I push an opportunity into my CRM?
Posted by The Team at Mindmatrix on 18 March 2016 12:07 PM
How to push Opportunities with Contacts to CRM
Step 1: Click to expand "Views" and then click on "Report".
Step 2: Click on "Push To CRM".
Note: The Opportunities with Contacts can also be Auto Pushed depending on the Interest Level set for the contact.
How to map Opportunity fields in the CRM
Step 3: Go to Setup> CRM > CRM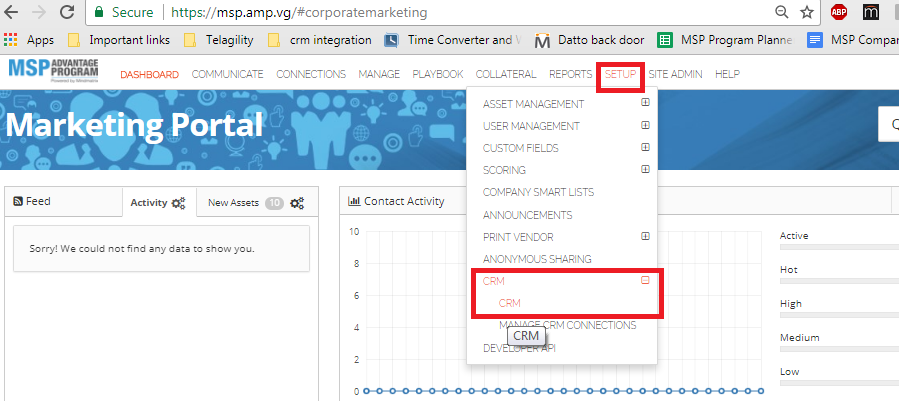 Step 4: Click on the "Configure Button"

Step 21: Click on Next > "Map Fields".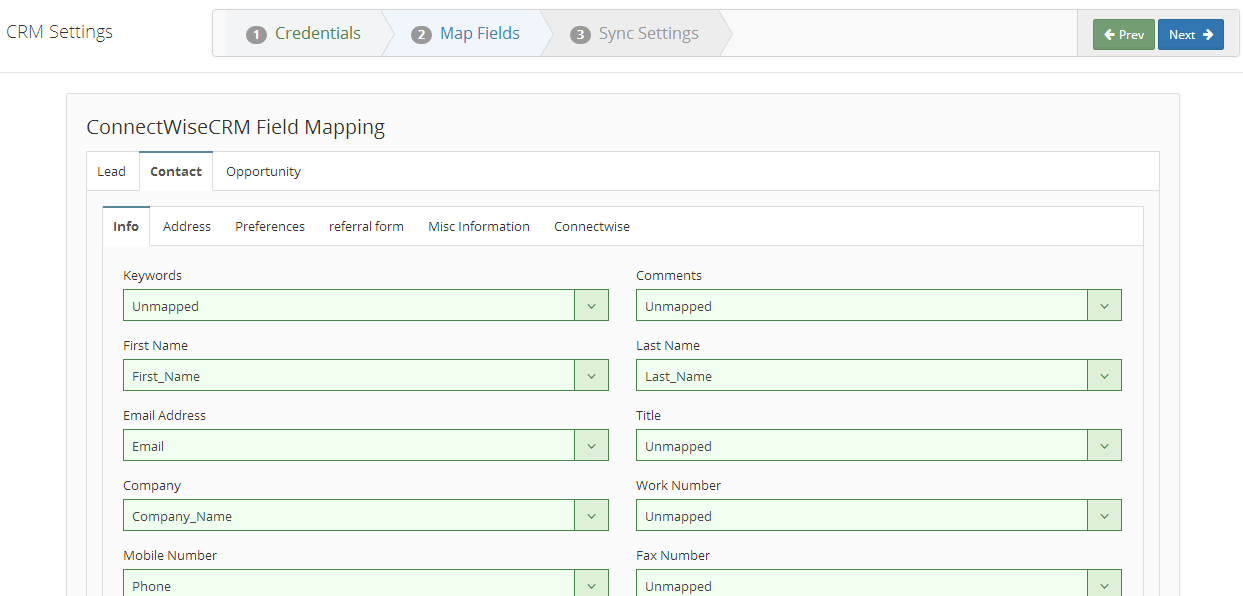 Click on next> Select time interval

Step 5: In the "Opportunity" section, select the project name, map the details in the "Opportunity" tab and the click "Save
Note: The areas mapped here will be reflected in the CRM.
View the pushed opportunities with contacts in the CRM to make sure it synced properly. This may take up to 30 minutes to sync.
See how to view opportunities in Autotask here.
See how to view opportunities in ConnectWise here.
Interested in learning more about Mindmatrix software? Join our email list to get the latest software release notes, videos and how-to articles.
---