How do I edit a pre-existing playbook?
Posted by The Team at Mindmatrix on 14 April 2016 01:22 PM
In order to edit a playbook, go to Setup > Asset Management > Templates > Internal Playbook and then on click "Edit" hyperlink on the playbook you wish to edit.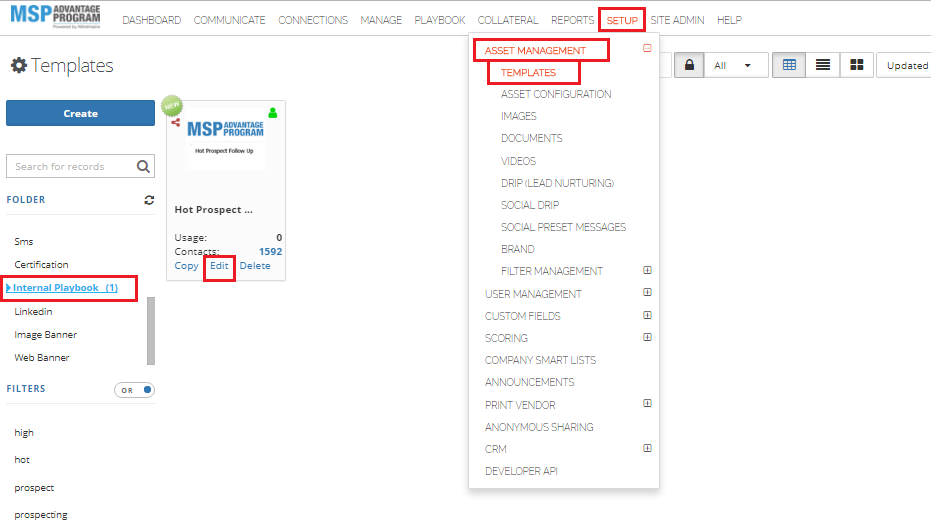 When you from here, you make all of the same modifications to a template that you could if you were making a template from scratch. In this example, we will replace an email.
In order to do this, first, delete the old email using the "trashcan" icon.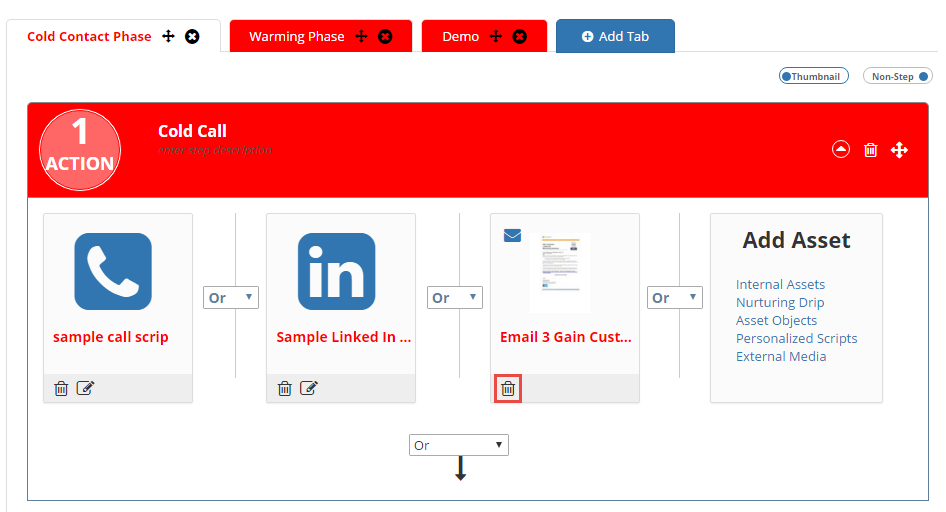 Then use the "Add Asset Box" to access our templates.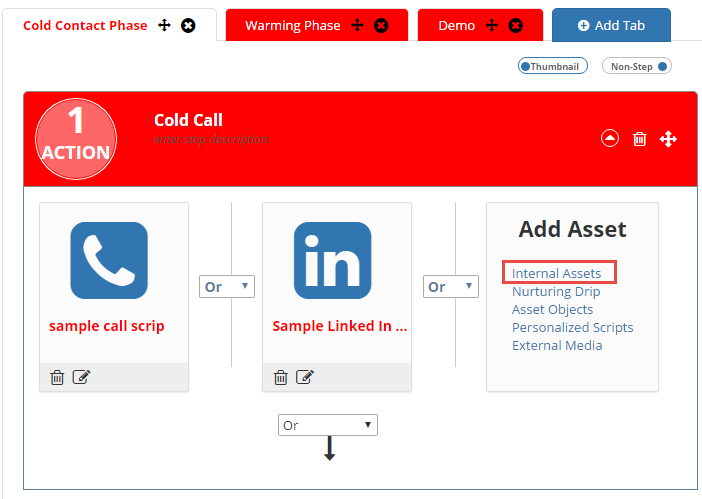 Then in the media popup window select the asset that you wish to add.
To save and quit, click save and then click continue.
Interested in learning more about Mindmatrix software? Join our email list to get the latest software release notes, videos and how-to articles.
---