Search for articles:
To find answers to your questions, enter topics into the search bar below. For example, type: "How do I share contacts?" or "Notifications".
Knowledgebase
How do I edit a running blog drip?
Posted by The Team at Mindmatrix on 14 April 2016 03:43 PM
To change the content of a blog drip go to Manage > Campaigns > Social Drip, and then select the blog drip that you wish to update.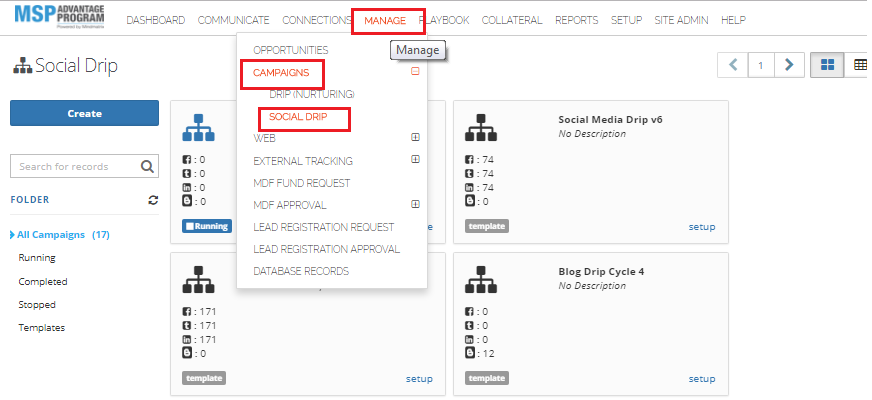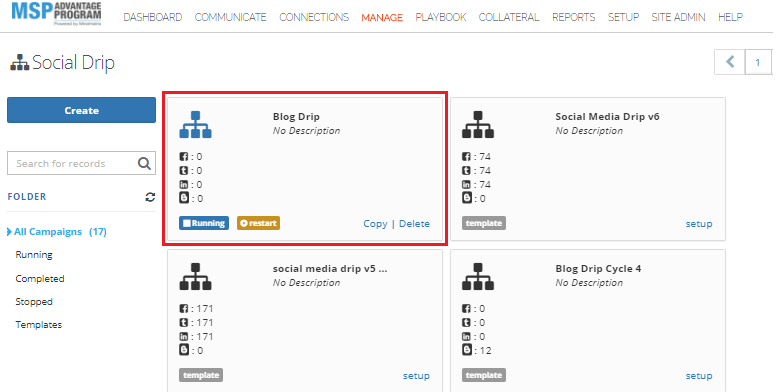 Then select the blog post that you wish to replace.
To find a replacement blog post, click on the "Media" tab.
To access your store of blog posts, select "Web" from the "Select Asset Type" drop-down, and then click "Done".
Check to make sure that you are satisfied with your link and then click "Save".
Make sure that you are satisfied with your drip overall and then click "Save" to exit.
Blog drip will contain the new blog.
Interested in learning more about Mindmatrix software? Join our email list to get the latest software release notes, videos and how-to articles.
---