How do I access Mindmatrix with "oAuth Single Sign In"?
Posted by The Team at Mindmatrix on 22 April 2016 04:13 PM
To sign into Mindmatrix via an oAuth Single Sign, enter your portal URL, (which will vary from user to user), into the web address bar.
Then select the email account that you would like to use to sign in.
If you have signed on using this method before, you will automatically be taken to your Mindmatrix account. However, If this is your first time, then you will need to follow the steps below.
Steps for individuals signing on for the first time.
Click "allow" to give the Mindmatrix platform permission to sync with your account.
Fill out the registration form, and then click register.
Note: Mindmatrix can set up this section to automatically assign roles and groups to new users who sign on with method, if the admin so desires.
Note: the unique steps for first time users ends here.
If your account has been set up, the software will take you the Mindmatrix portal.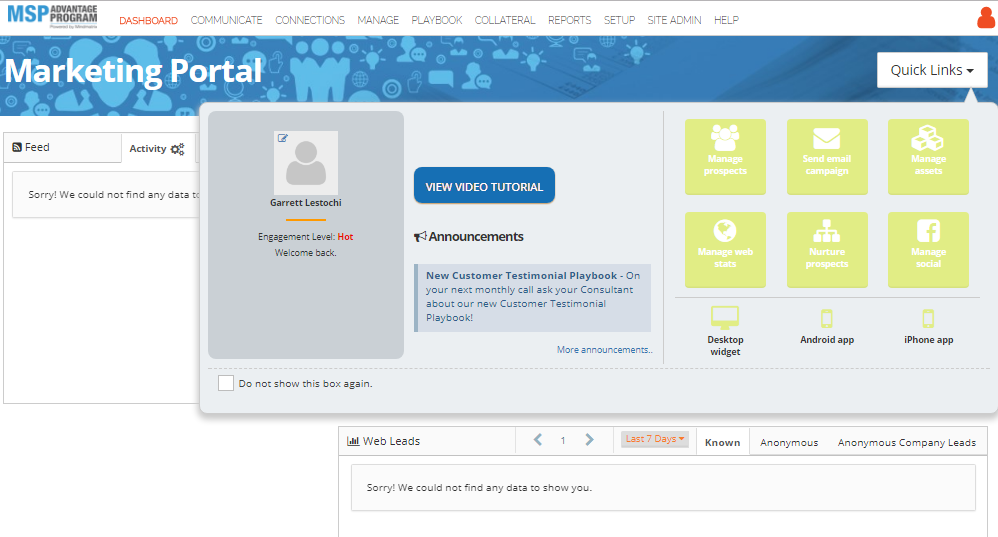 Interested in learning more about Mindmatrix software? Join our email list to get the latest software release notes, videos and how-to articles.
---