Knowledgebase
Why aren't my emails sent through the software coming from my email address?
Posted by The Team at Mindmatrix on 06 May 2016 03:40 PM
When you hover over your name on an email that you sent using the software, you will see that the email has come from an address like cmap@mmem11.com. You may wonder why it is showing this email address and not your own.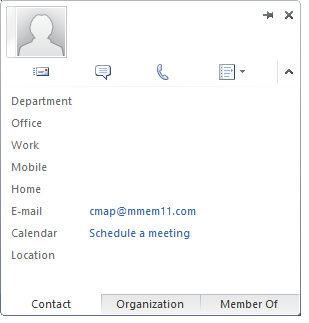 We follow best practices for email marketing. This gives you true responsibility for the emails you're sending and allows us to tell the recipient server that we are sending emails with your permission. Many email marketing services will spoof the appearance of the email address without giving you the proper SPF record to insert on your server. This does not follow industry best practices, and we do not spoof email addresses.
Many major organizations do this as well to protect their server reputation and have email addresses dedicated to sending marketing emails similar to ours:

You can set up domain signing if you would prefer to send the emails from your own server. In order to sign your emails, we need to create a domain key for you, which comes with a charge. Please see this article for next steps on domain signing.

Once you begin sending from your own domain, your company will be responsible if you're ever blacklisted. Of course, we don't want to see that happen, and you can use your monthly consulting sessions to discuss strategies and best practices with your consultant.

Read more about spam laws in the United States by clicking here.


Interested in learning more about Mindmatrix software? Join our email list to get the latest software release notes, videos and how-to articles.
---