Search for articles:
To find answers to your questions, enter topics into the search bar below. For example, type: "How do I share contacts?" or "Notifications".
Knowledgebase
How do I tag multiple templates with a filter
Posted by The Team at Mindmatrix on 26 May 2016 06:00 PM
In order to add a filter to multiple templates at once Go to Setup > Asset Management > Templates, make sure that your menu is set "list view".

Then select the items that you want to tag and click on the "tag" icon.

Finally, type in the filter you wish to attach and then click save.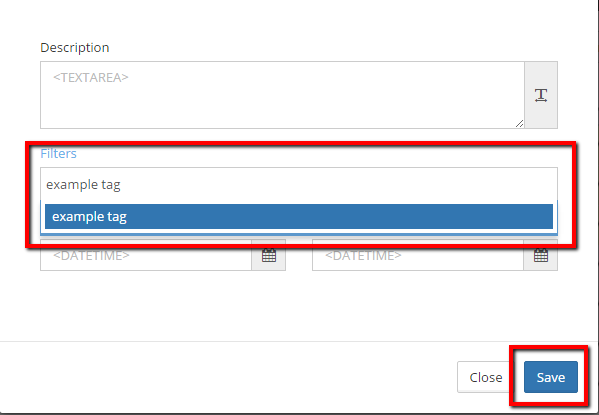 Interested in learning more about Mindmatrix software? Join our email list to get the latest software release notes, videos and how-to articles.
---