Search for articles:
To find answers to your questions, enter topics into the search bar below. For example, type: "How do I share contacts?" or "Notifications".
Knowledgebase
How do I add a "To-Do" reminder to a playbook?
Posted by The Team at Mindmatrix on 26 May 2016 06:12 PM
To add a "To-Do" reminder to a playbook, go to the internal playbook section and then select a "contact-centric playbook" (e.i. a playbook with a green figure in the upper right-hand corner).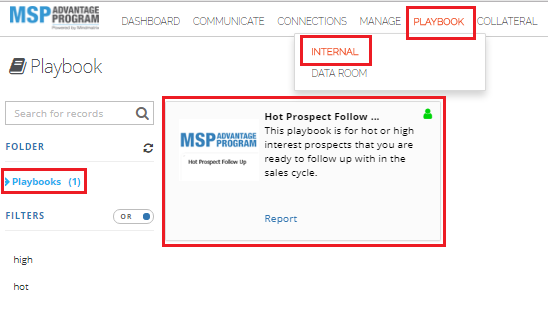 To add a reminder to a specific step, click on the step's "To-Do" button.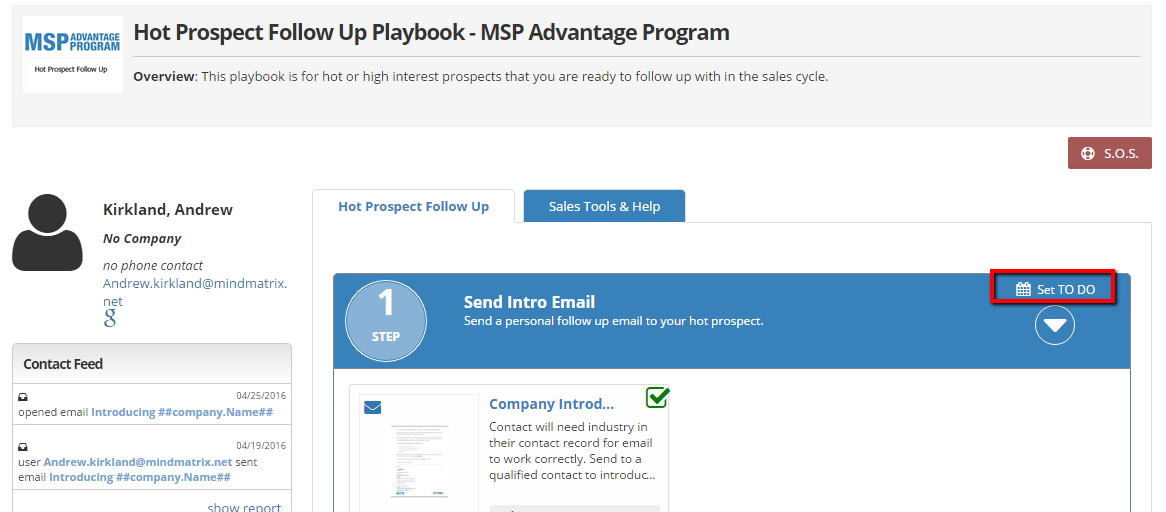 Finally, enter a date and then click "Save".
Interested in learning more about Mindmatrix software? Join our email list to get the latest software release notes, videos and how-to articles.
---