Search for articles:
To find answers to your questions, enter topics into the search bar below. For example, type: "How do I share contacts?" or "Notifications".
Knowledgebase
How do I use the "Advanced Search" feature for opportunities
Posted by The Team at Mindmatrix on 26 May 2016 06:36 PM
To access the "Advanced Search" feature, first, go to the "opportunities menu" and then select "Advanced Search".

From there, select "create search list".

Give your list a name and description, and then click "Next"

Select the criteria you wish to use to filter oppertunities and then click "Add". Repeat for as many conditions as you wish to apply.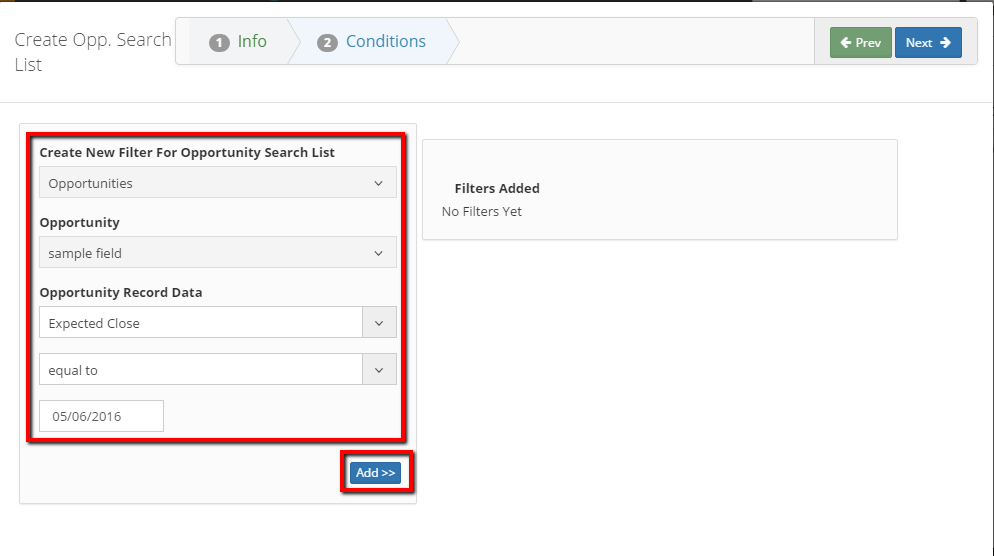 Select the check-mark box(es) to apply your rule(s) and then click "Next".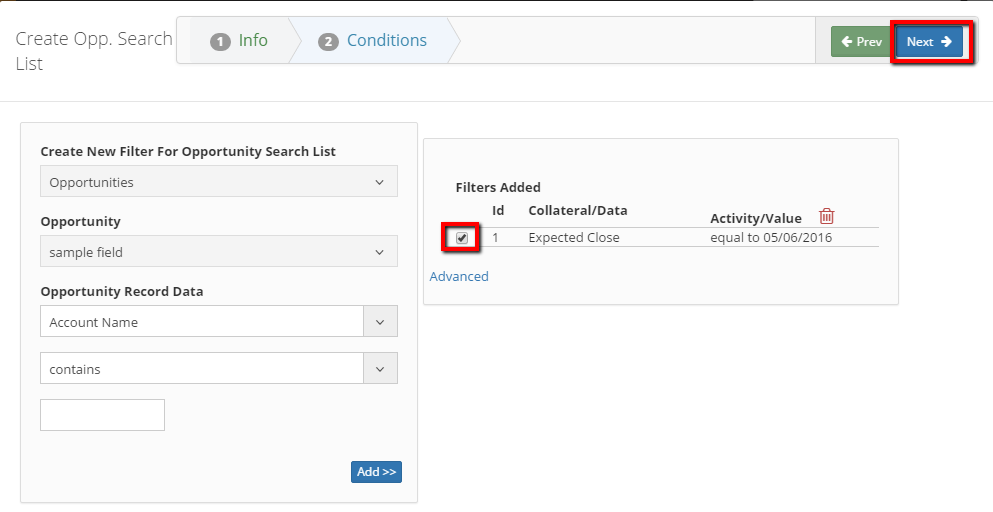 Your list will now be added. As opportunities qualify for the list, the list will fill automatically.

Interested in learning more about Mindmatrix software? Join our email list to get the latest software release notes, videos and how-to articles.
---