How do I create a user Smartlist
Posted by The Team at Mindmatrix on 16 June 2016 05:09 PM
User Smart Lists are great tools to dynamically segment users based on their attributes or actions.
You can also use smart lists to send notifications to other users or to yourself.
To create a smart list, go to the connections section of your account.
Click on the blue "Create User Smart List" button.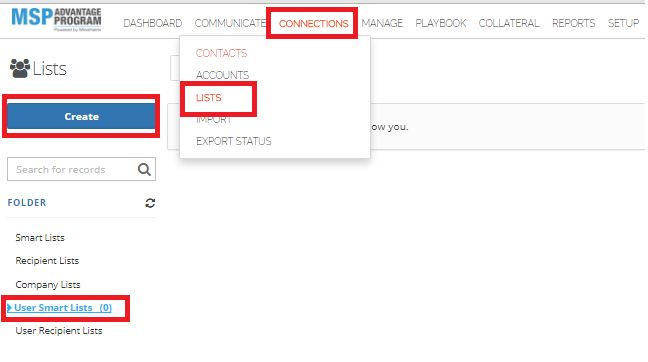 On the info page, name your smart list.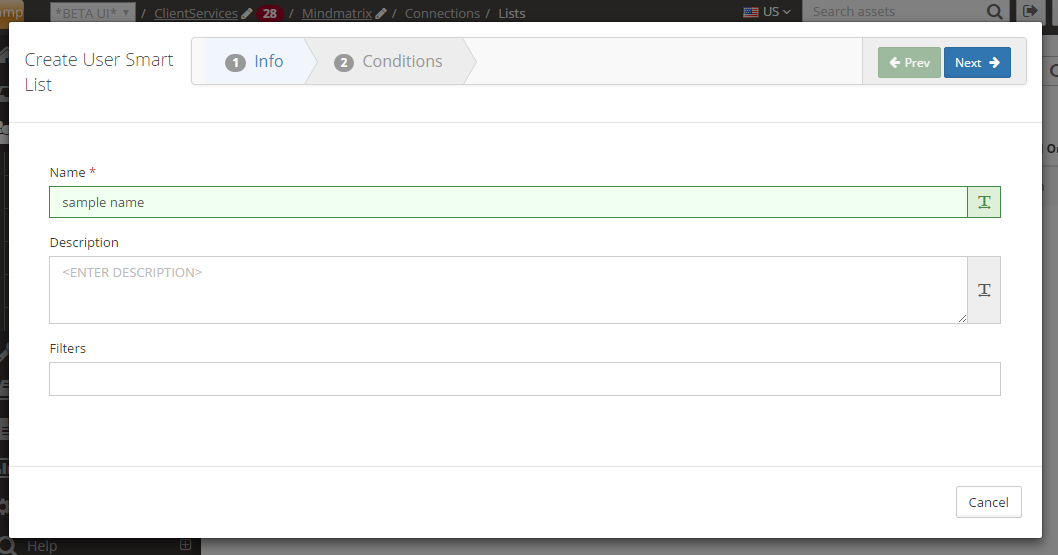 Notice that you can choose from an attribute (user record data) or an action (collateral activity, for example).
In the example below, I created a filter for users engaged with an opportunity. When you are finished with your settings, click "add".
Once you add those filters, you can choose a timeline and if you would like to show anonymous contacts who complete an action.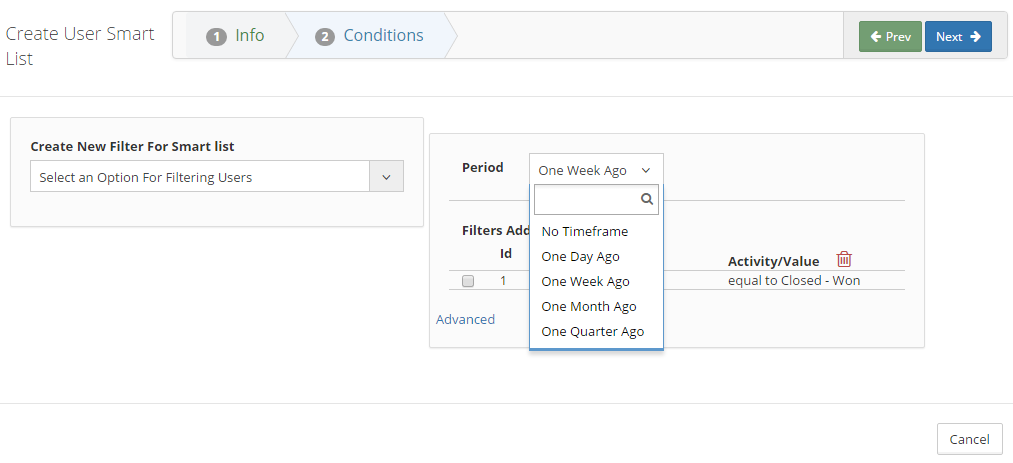 If you click on the "Advanced" tab, you'll see that you have one filter selected.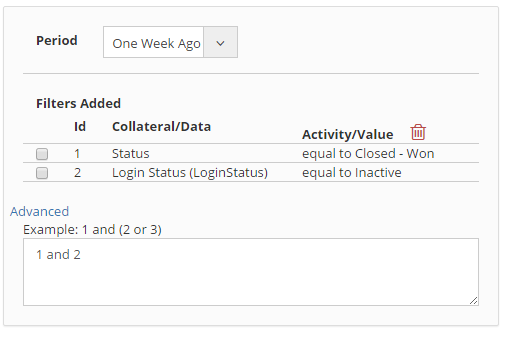 Notice that you have the option of combining filters, as shown by the example text.
After you finish creating filters for your smart list, click the "next" button.

The User Smartlist will show all qualifying users.

Interested in learning more about Mindmatrix software? Join our email list to get the latest software release notes, videos and how-to articles.
---