Search for articles:
To find answers to your questions, enter topics into the search bar below. For example, type: "How do I share contacts?" or "Notifications".
Knowledgebase
How do I publish social media posts through the Chrome extension?
Posted by The Team at Mindmatrix on 30 June 2016 12:21 PM
To send out a post via the Chrome extension, first, select the "amp" icon on your LinkedIn page or in your Chrome Browser tool bar.

From there:
1) Select the "Social" Tab
2) Select the platforms you want to publish to.
3) Type in your message
4) Click "Publish"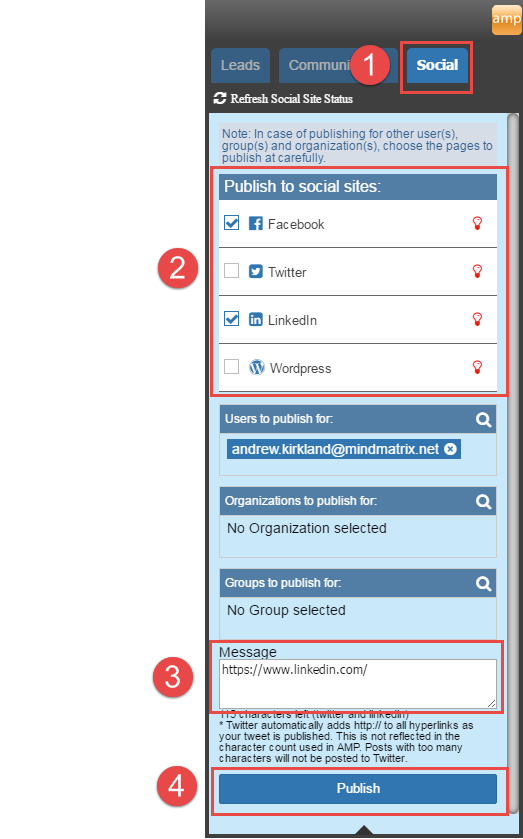 Interested in learning more about Mindmatrix software? Join our email list to get the latest software release notes, videos and how-to articles.
---