How do I integrate TigerPaw CRM with Mindmatrix?
Posted by The Team at Mindmatrix on 22 September 2016 05:54 AM
Integrating The Lead Machine account with TigerPaw
To integrate AMP with your TigerPaw account, Go to Setup > CRM > CRM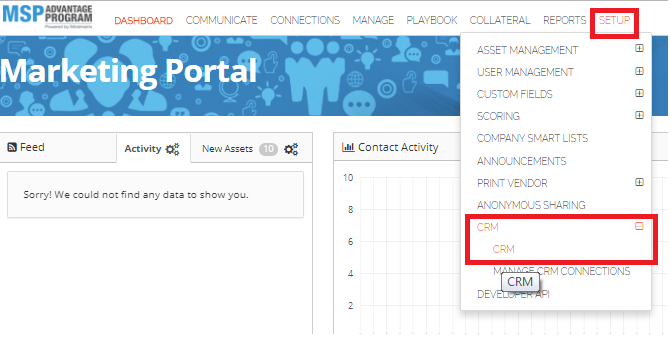 Check that company setting for TigerPaw CRM is existing as below.

Click on "Login to Activate"
Enter Public Key, Private Key and Account Rep number for your TigerPaw account as seen in below image.
Choose a standard field to filter which contacts are connected through the sync. (example: Company Type = Customer, Prospect, Lead)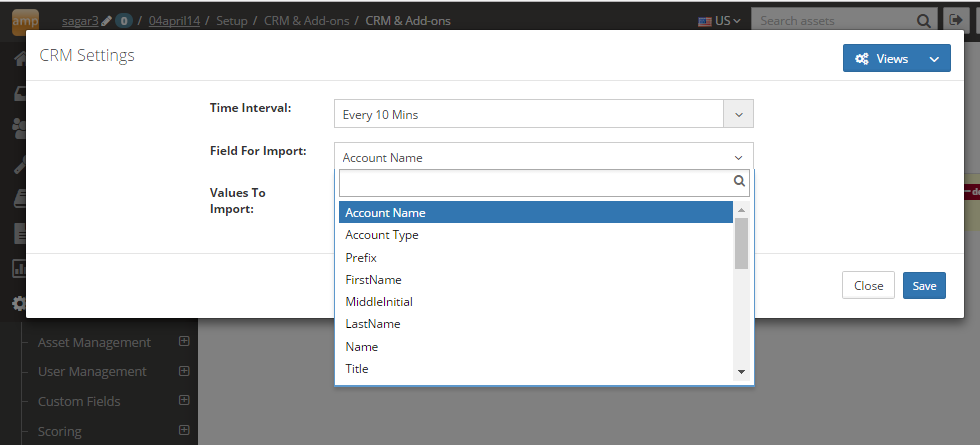 You can change the sync time by selecting the required value from the relevant drop-down.


Click 'save'.
You have successfully integrated the Lead Machine account with your TigerPaw account.
We will get alert "Connected to Tigerpaw account successfully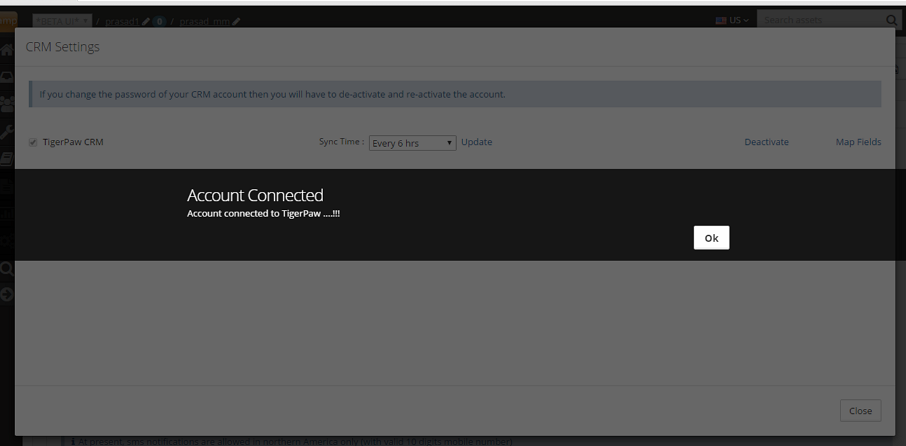 Mapping TigerPaw Contact fields with AMP contact Fields
Click on the button 'map fields'.
Click on 'contact' tab, and map TigerPaw contact fields with AMP contact fields from dropdown fields as below.
The following default fields may be mapped between the lead Machine and TigerPaw
AccountName
Prefix
FirstName
MiddleInitial
LastName
Name
Title
Department
Address1
City
State
PostalCode
Country
PersonalNotes
CategoryID
Assistant
LinkId
Email Address
Description
DoNotEmail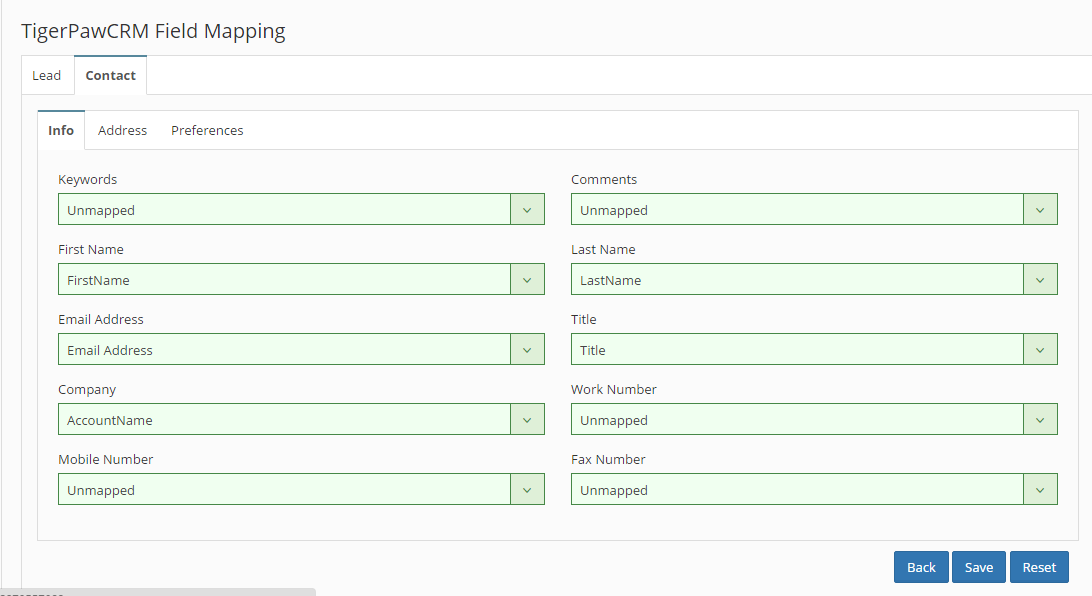 This completes your TigerPaw integration.
Interested in learning more about Mindmatrix software? Join our email list to get the latest software release notes, videos and how-to articles.
---