Knowledgebase
Imported HTML only allows textual changes
Posted by The Team at Mindmatrix on 22 September 2016 08:05 AM
Users can now make only textual changes to email templates/media that have been created using the 'Import Design' option.
Why has this been done?
'Smart Objects' and 'Brand' in the email editor are only compatible with a specific HMTL structure. This feature restricts users from inserting smart objects in designs from external sources that do not follow AMP's HTML architecture.
How does it work?
Click on 'Create' to create a new email template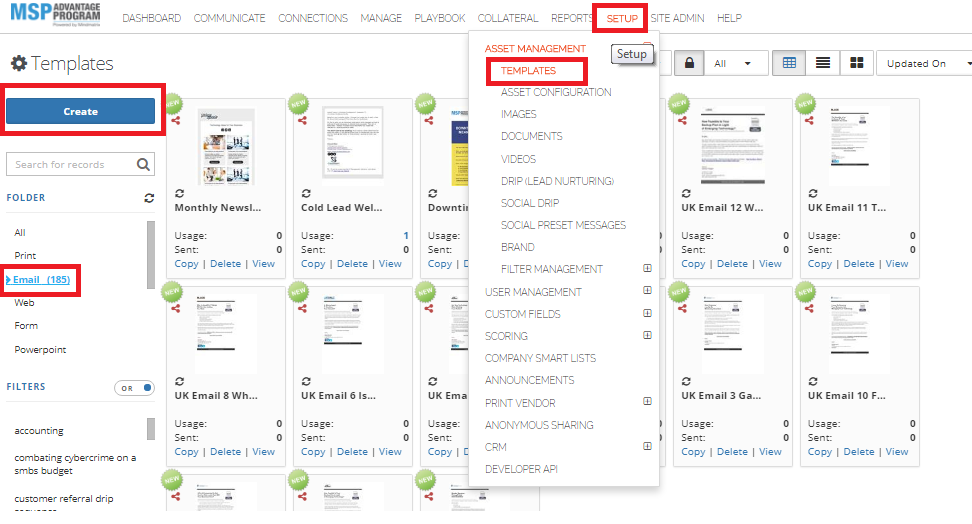 Enter the information of this template and click on 'Next'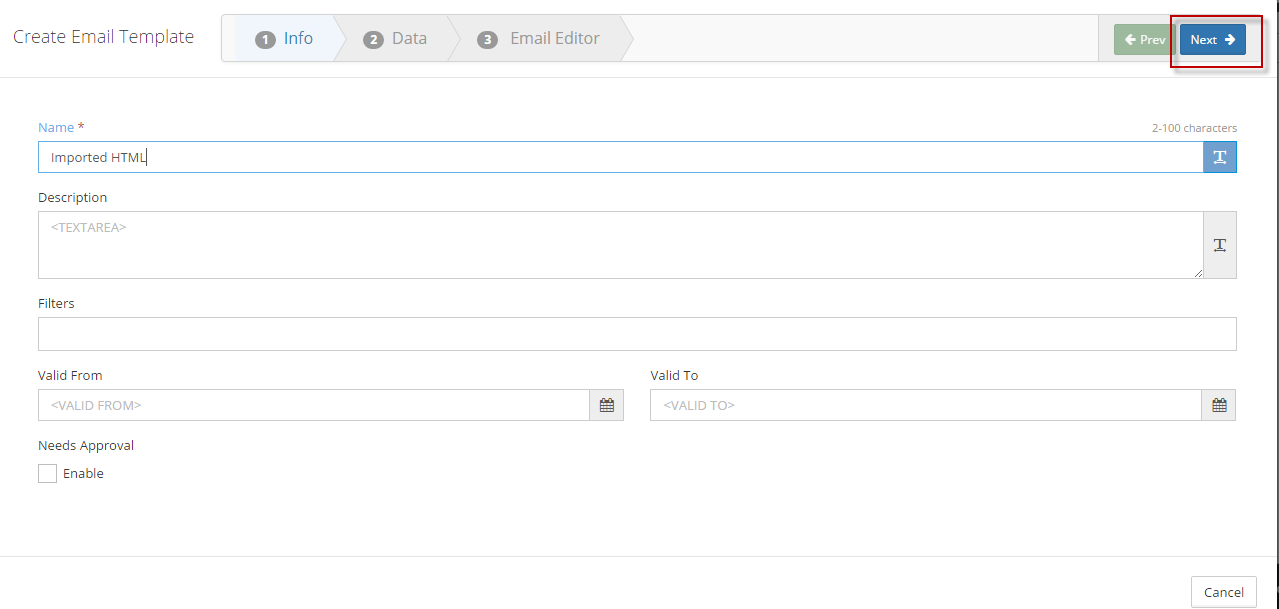 If required add a thumbnail, choose a Brand or a Theme for the email template. Once done, click on 'Next'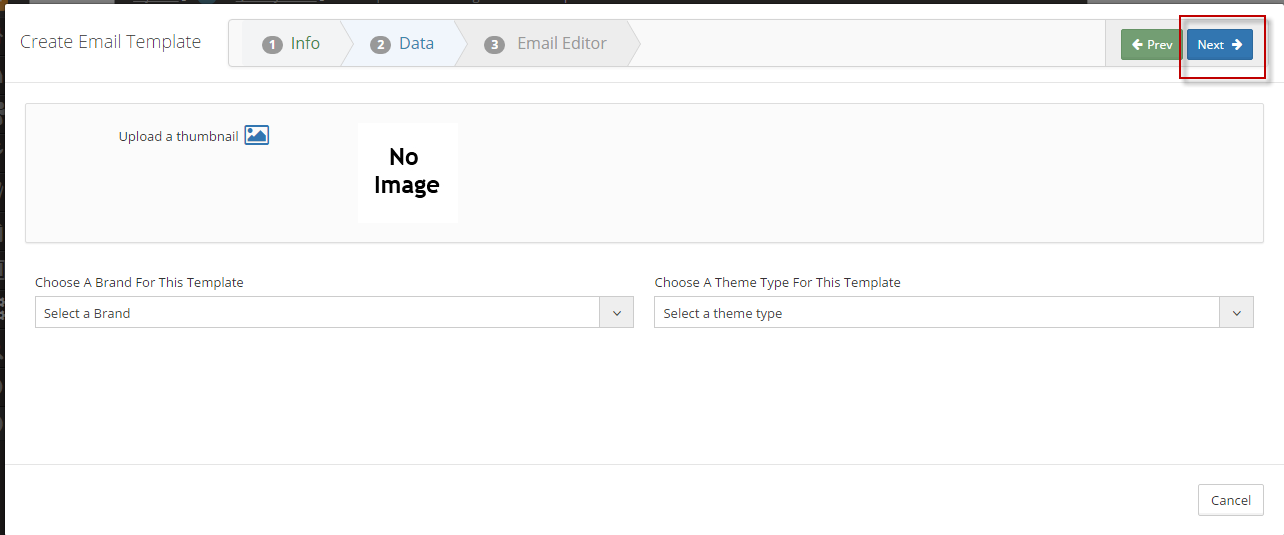 Click on 'Import Design"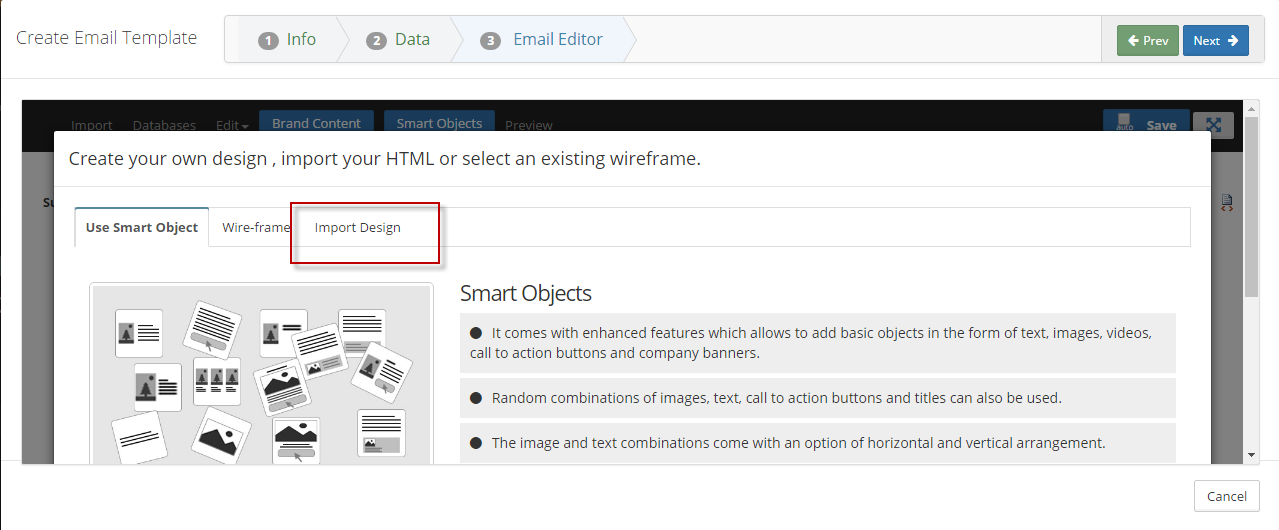 Paste your HTML design in the specified area and click on 'Import Design'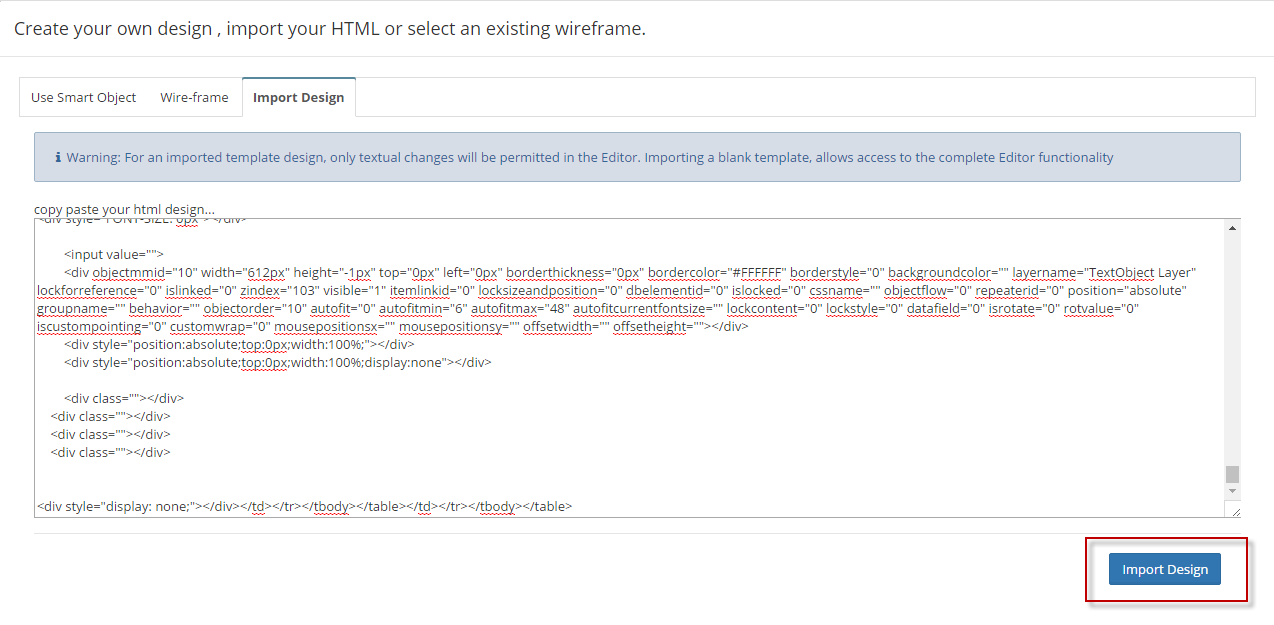 Click on 'Yes' to import the design

Since this design has been imported, only textual changes can be made to it. So, users only have the option to add text,
change the font size, color, style, alignment, add/remove hyper-links and add variables


Similarly, for imported templates used in the media editor, the same limited editing option will be available.
Interested in learning more about Mindmatrix software? Join our email list to get the latest software release notes, videos and how-to articles.
---