Logging into Mindmatrix using the Gmail Extension
Posted by The Team at Mindmatrix on 14 October 2016 11:58 AM
This document will detail a fix if you are receiving an "Invalid Gmail credentials" error after attempting to login to Mindmatrix with your Gmail username and password.
1. Users will have to login into Mindmatrix account and then activate their Gmail account with same credentials that they used in the Gmail extension.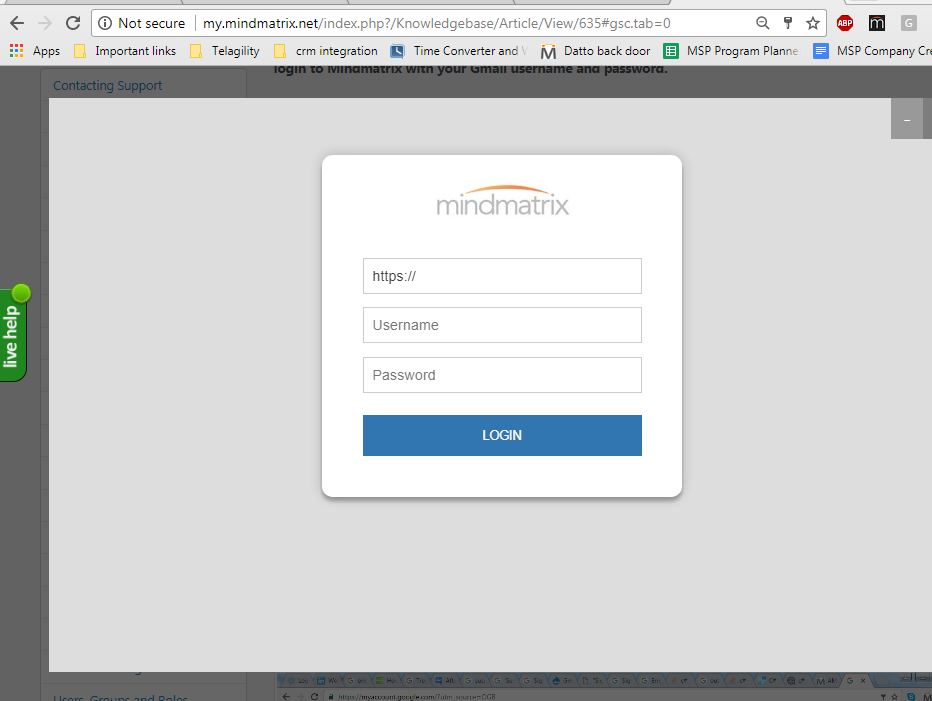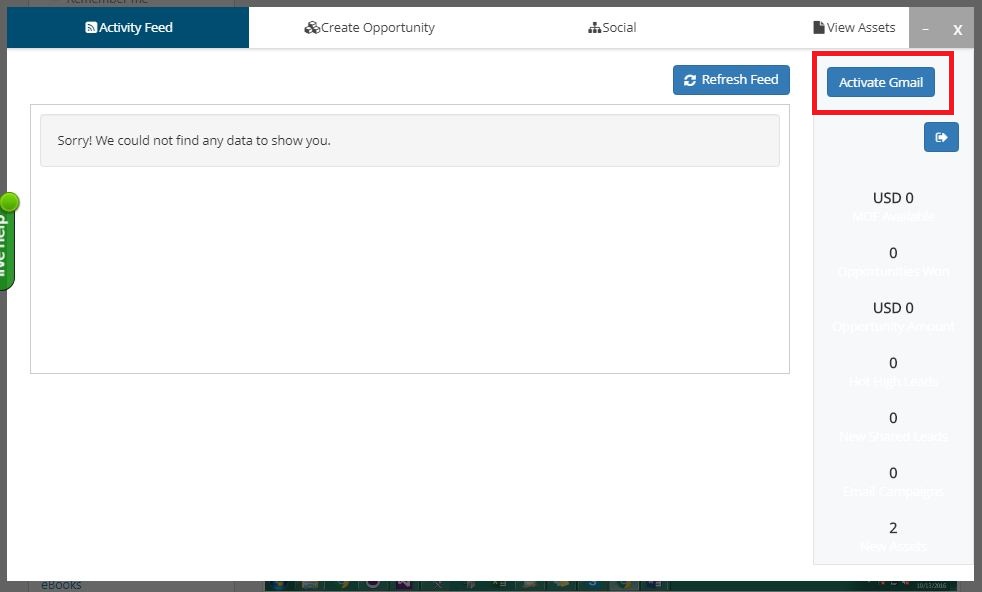 2. Head on over to www.google.com/gmail and login using your Gmail credentials. Then once logged in, click on your Google account avatar in the very top right corner of the browser window, then within the new popup window, select "My Account" to reach the account settings page.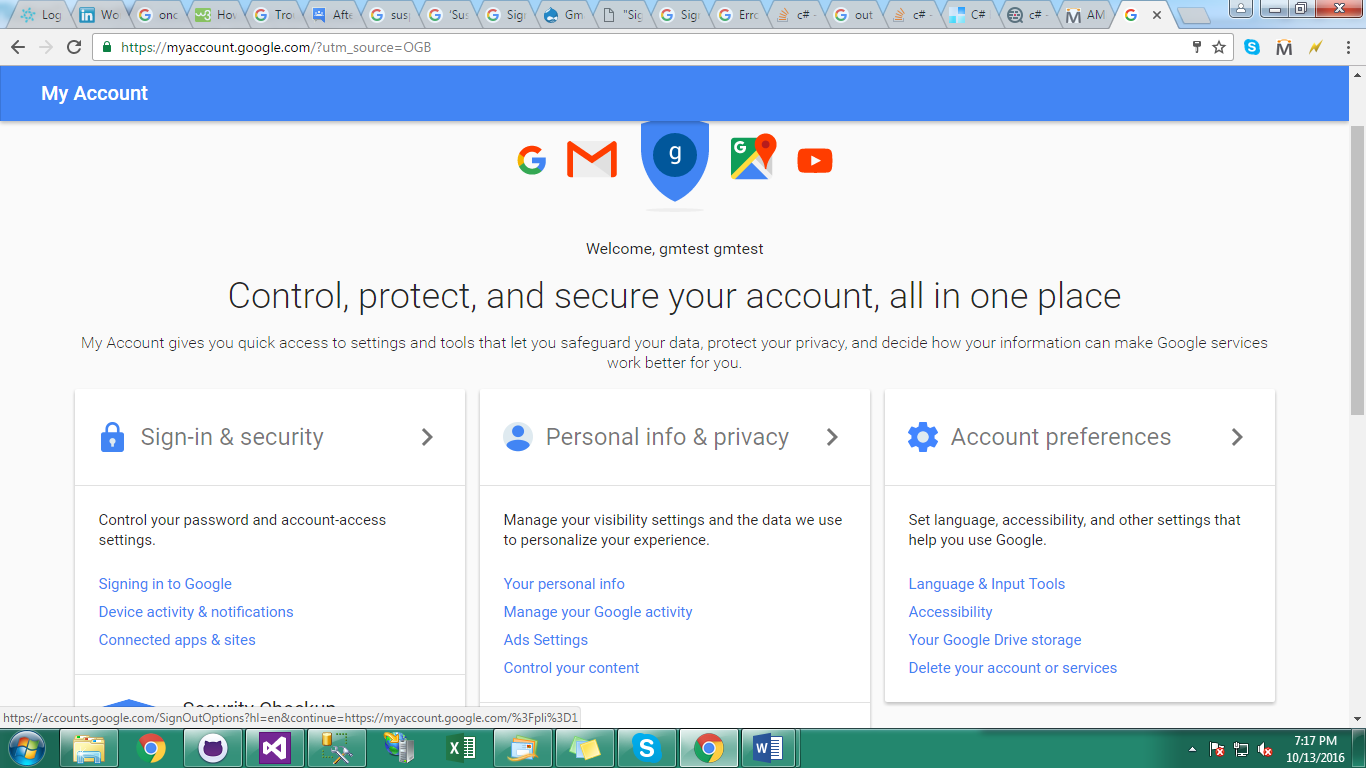 3. Then click on "Sign-In & security".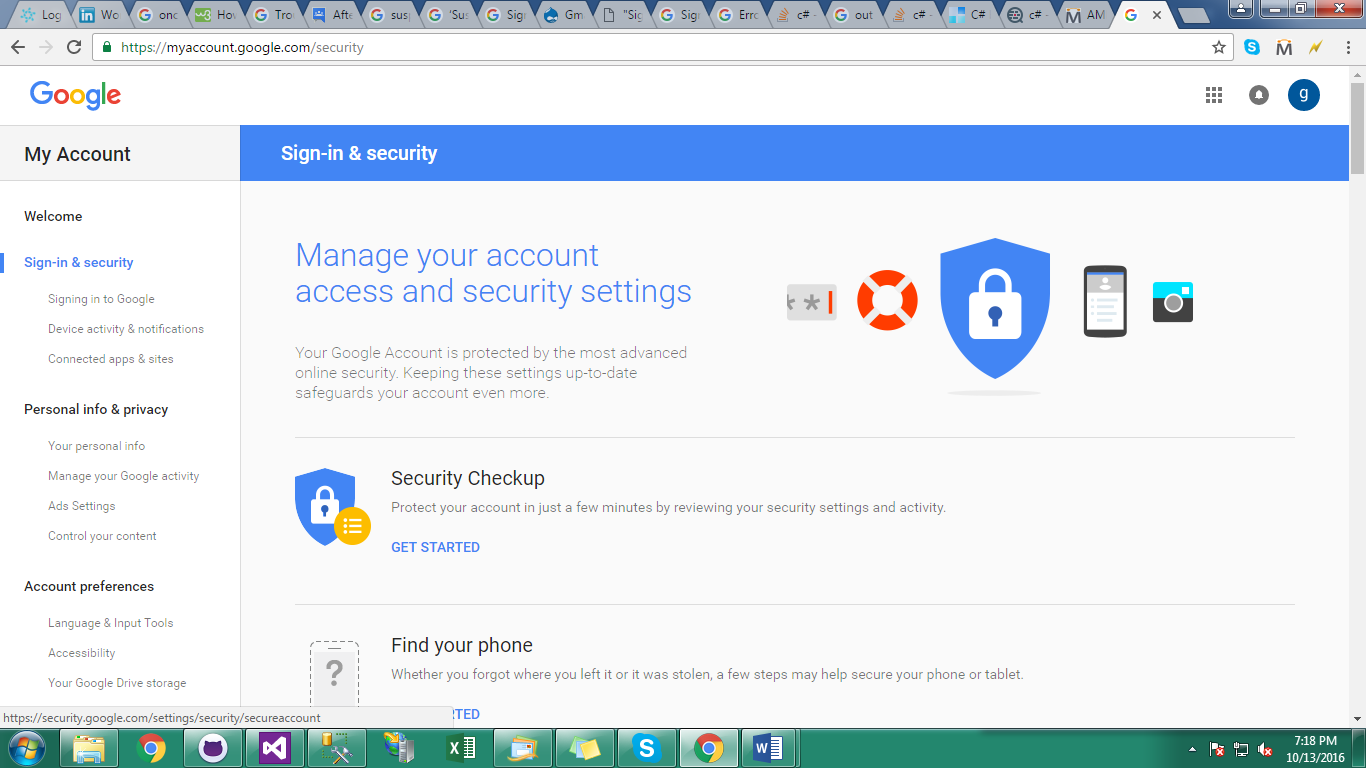 4. Within the "Sign-in & security" tab, there is a sub option called "Connected apps & sites" that you must select.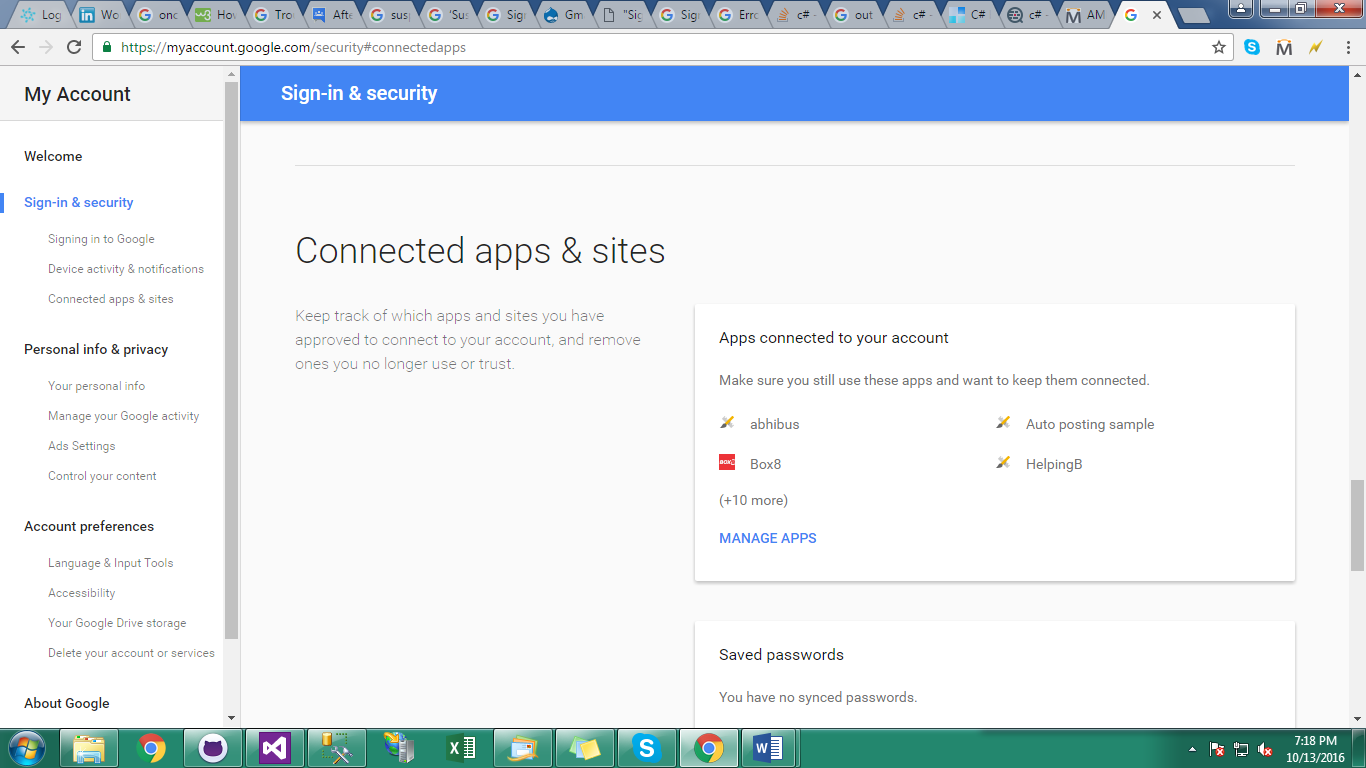 5. Click you have selected "Connected apps & sites", scroll down and find the "Allow less secure apps: ON" option. If the option is "ON" then turn it "OFF".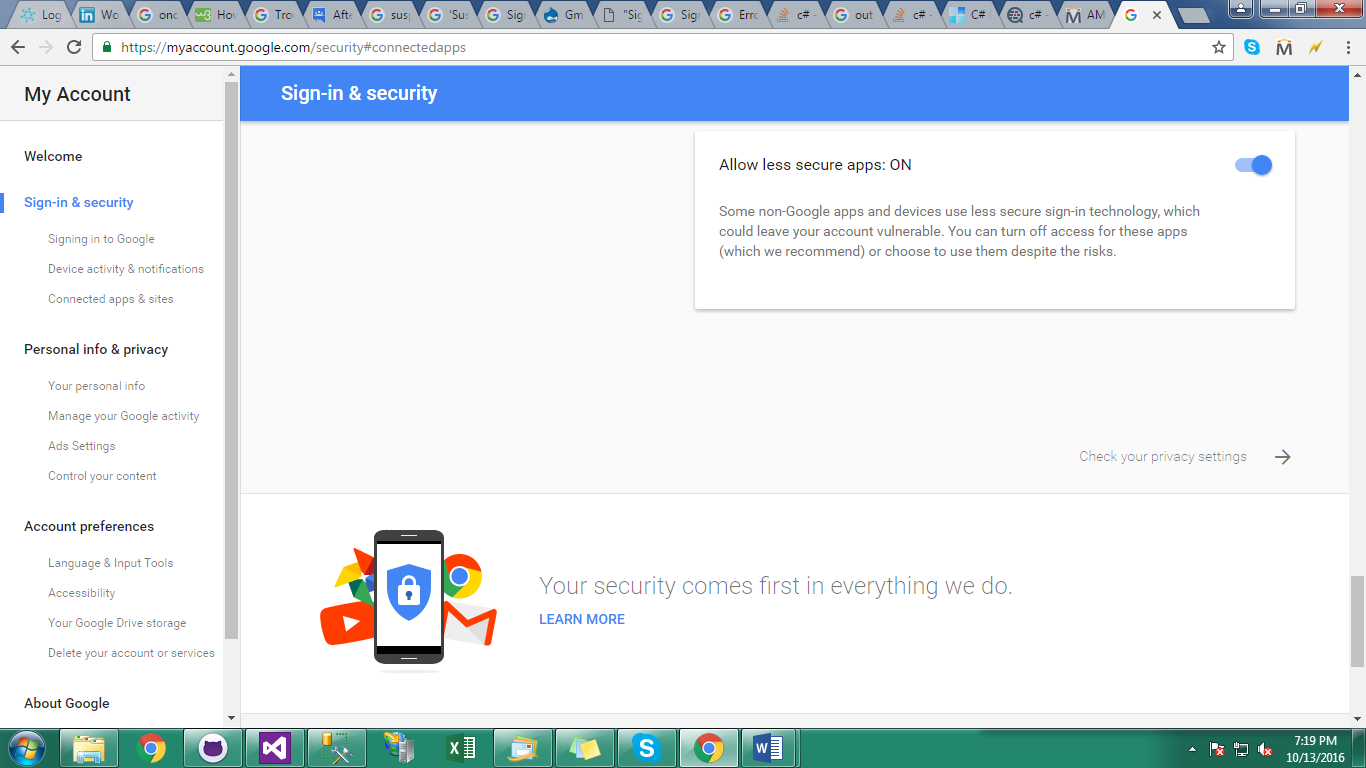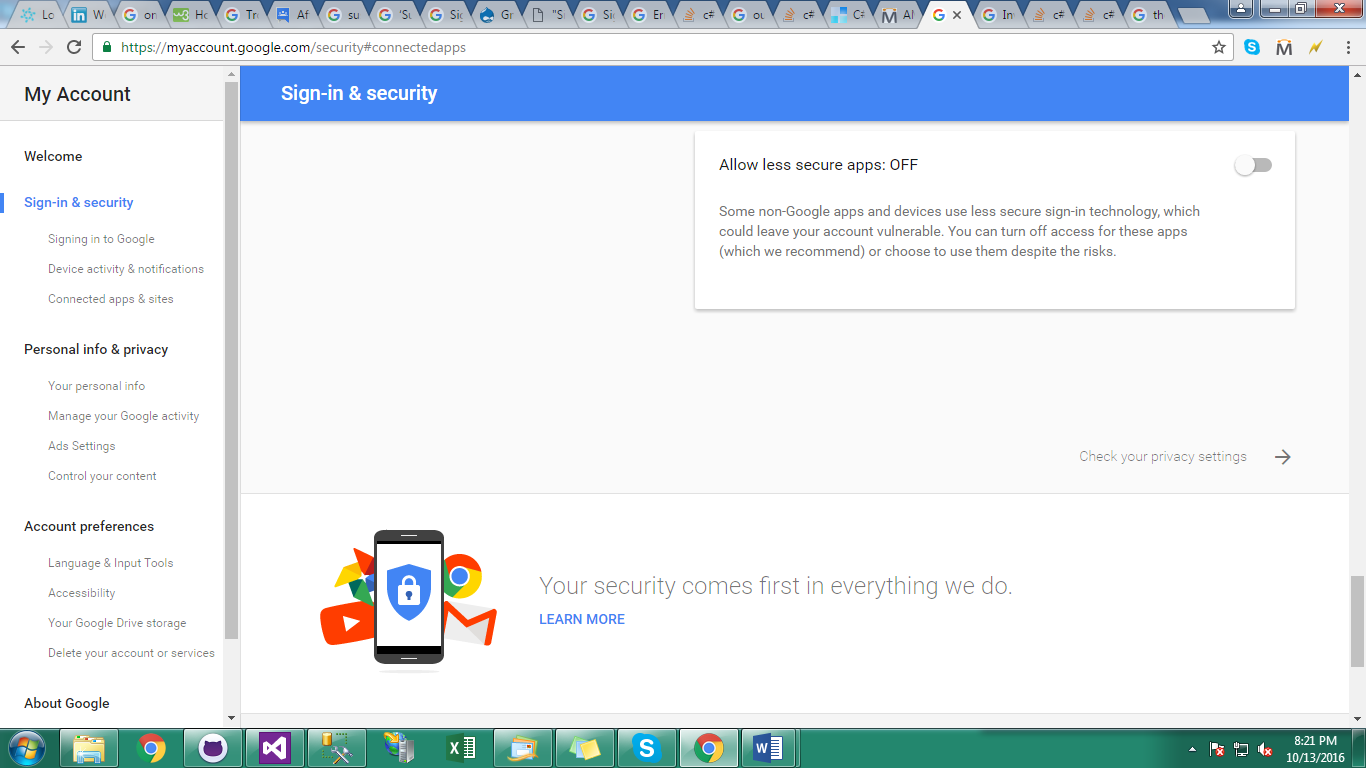 6. You should now be able to login to the MindMatrix Gmail Extension with the same credentials successfully.
Interested in learning more about Mindmatrix software? Join our email list to get the latest software release notes, videos and how-to articles.
---