Integrating Hubspot CRM with Mindmatrix AMP
Posted by The Team at Mindmatrix on 25 October 2016 01:53 PM
| | |
| --- | --- |
| CRM Integration | Integration with some CRMs exist to support bidirectional sync Contacts |
This document details how to complete a Hubspot integration with the Mindmatrix AMP Platform. The document is split into 2 parts, Part 1: Integration, and Part 2: Pushing Contacts. Both are required to complete the integration process.
Part 1: Integration
1. To integrate Hubspot CRM with your AMP account, click on select "CRM and Add-ons" from the Set-up tab within Mindmatrix AMP.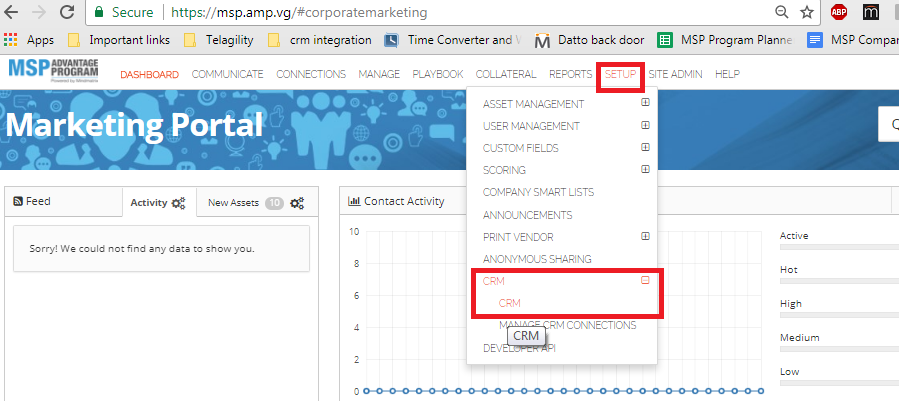 2. Click on "Configure"

3. Enter the Hubspot User API Key and the Hubspot Base Domain.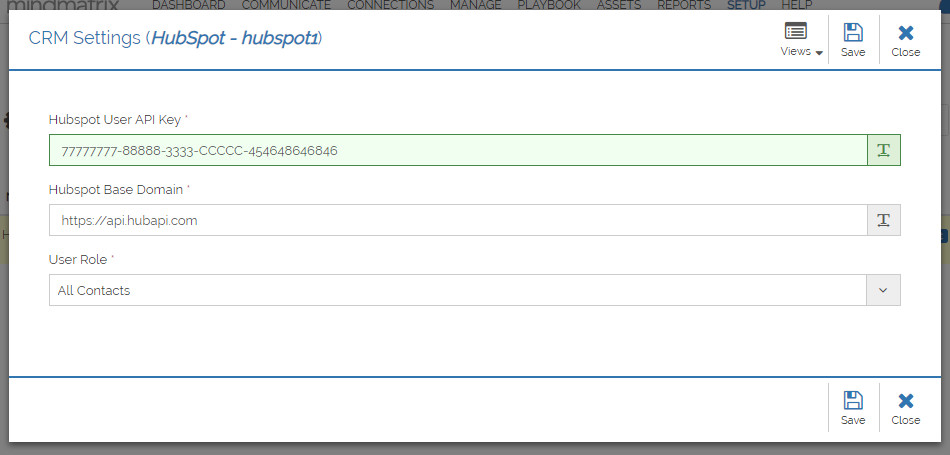 4. Select a role for the contacts you wish to be auto-synced from Hubspot CRM to AMP. Then Click on "Next". We recommend choosing ALL contacts.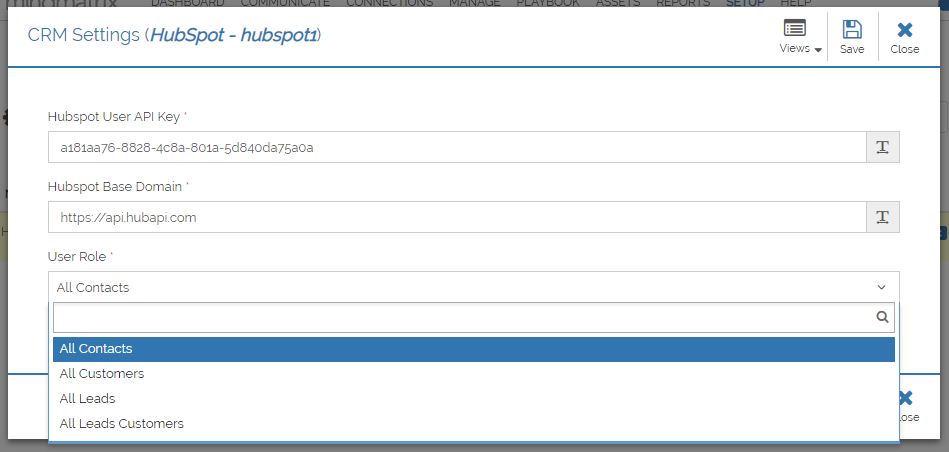 5. Map the fields, Hubspot only utilizes Contact Section, however in AMP you will need to map Last name and Email address under the lead tab (even though it is not used). After that, go to Contact tab and map fields for contact data.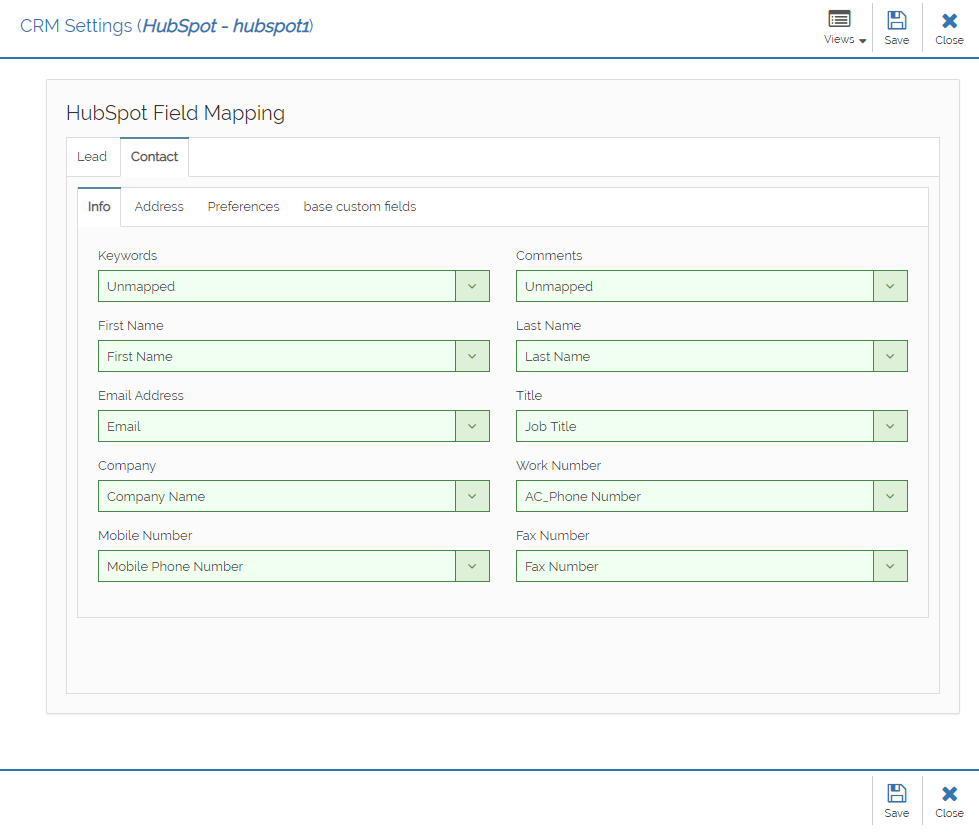 6. Select the time interval that the sync should process. We recommend anything 1 hour or more. Once done, click on "Next".

7. Congrats! Mindmatrix AMP has now been integrated with your Hubspot CRM account. If you wanted to terminate this integration at some point, just click on "Deactivate" to disconnect AMP from your CRM.

Part 2: Pushing Contacts
Contacts from Mindmatrix AMP can be pushed to Hubspot CRM manually or automatically, based on their interest level.
1. To push a contact manually to Hubspot CRM, select "Contacts" from the "Connections" tab.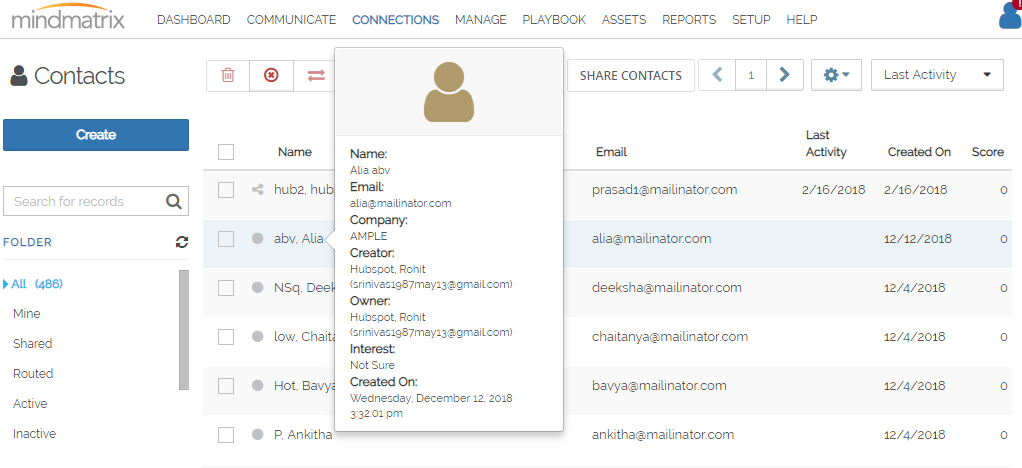 2. Select a contact and visit the reports section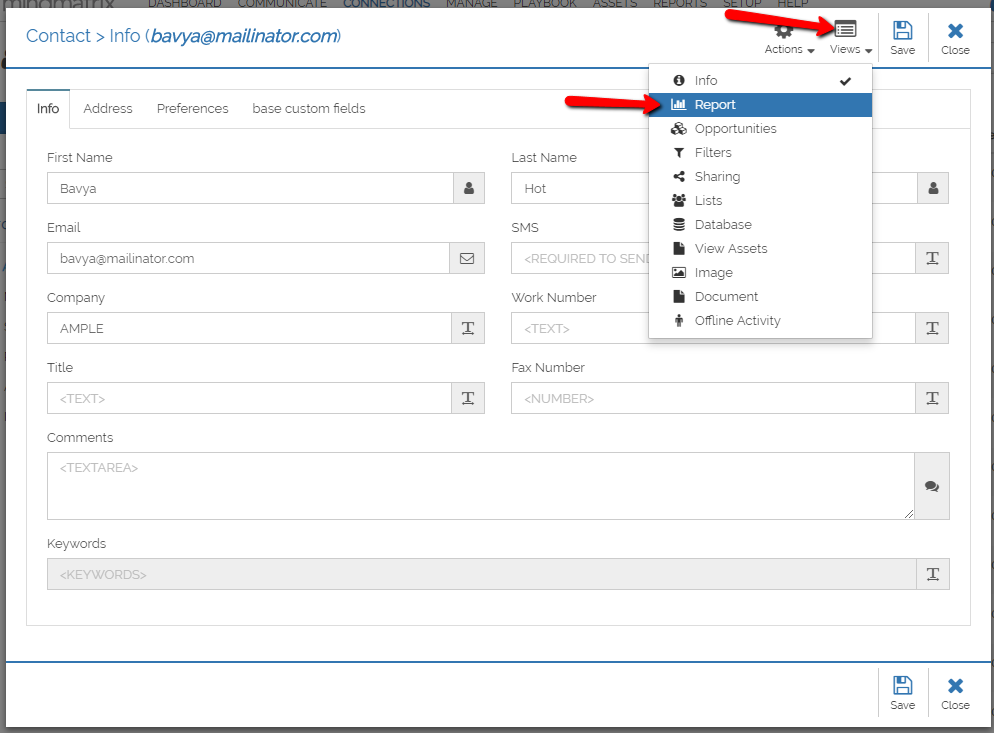 3. Click on "Push to CRM".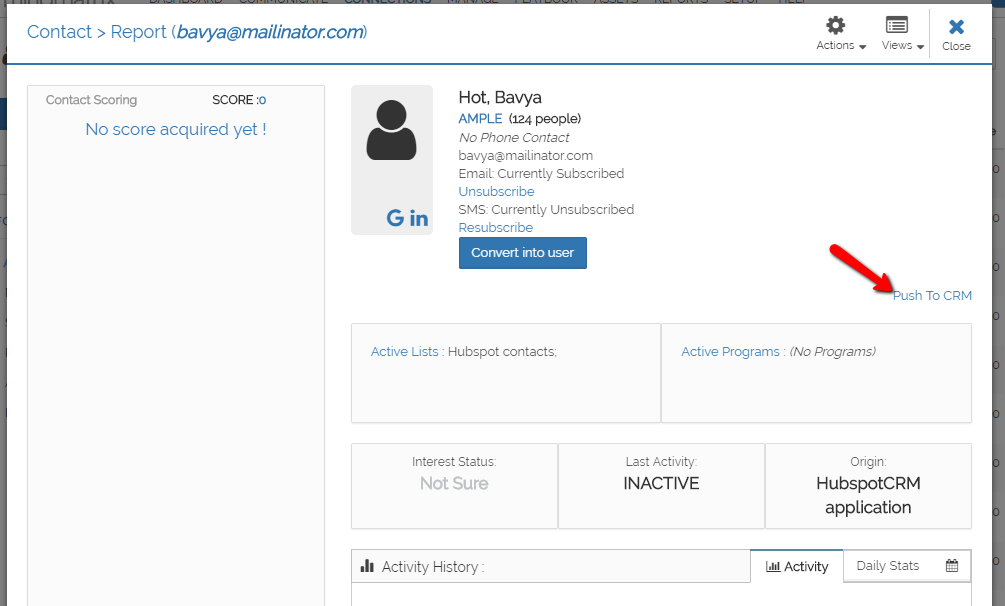 Learn about Mindmatrix Automatic CRM push setting
The contacts pushed from Mindmatrix AMP will appear under the "Contact" section in Hubspot.
Interested in learning more about Mindmatrix software? Join our email list to get the latest software release notes, videos and how-to articles.
---