Integrating Zoho CRM with Mindmatrix
Posted by The Team at Mindmatrix on 14 November 2016 11:00 AM
Zoho CRM integration
This document details how to complete a Zoho integration with the Mindmatrix.
1. To integrate Zoho CRM with your AMP account, select "CRM and Add-ons" from the Set-up tab within Mindmatrix AMP.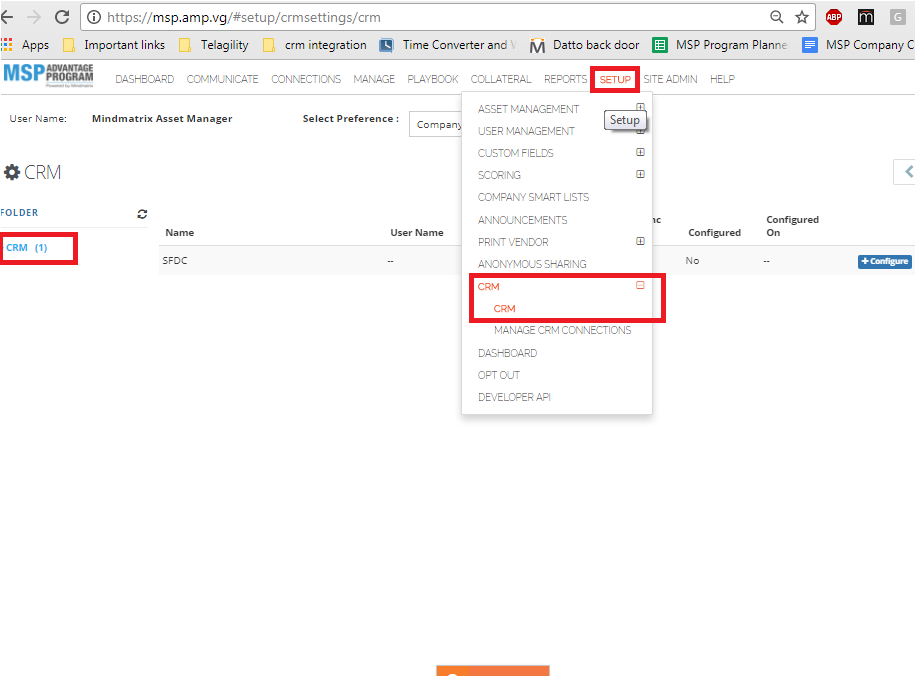 2. Click on "Configure"
3. Enter the Username and Password of your Zoho CRM account and click on "Next"

4. Map the fields the Leads and Contacts of Zoho CRM with the contact fields present in AMP to make sure the right data gets populated in the right field. When done, click on 'Next'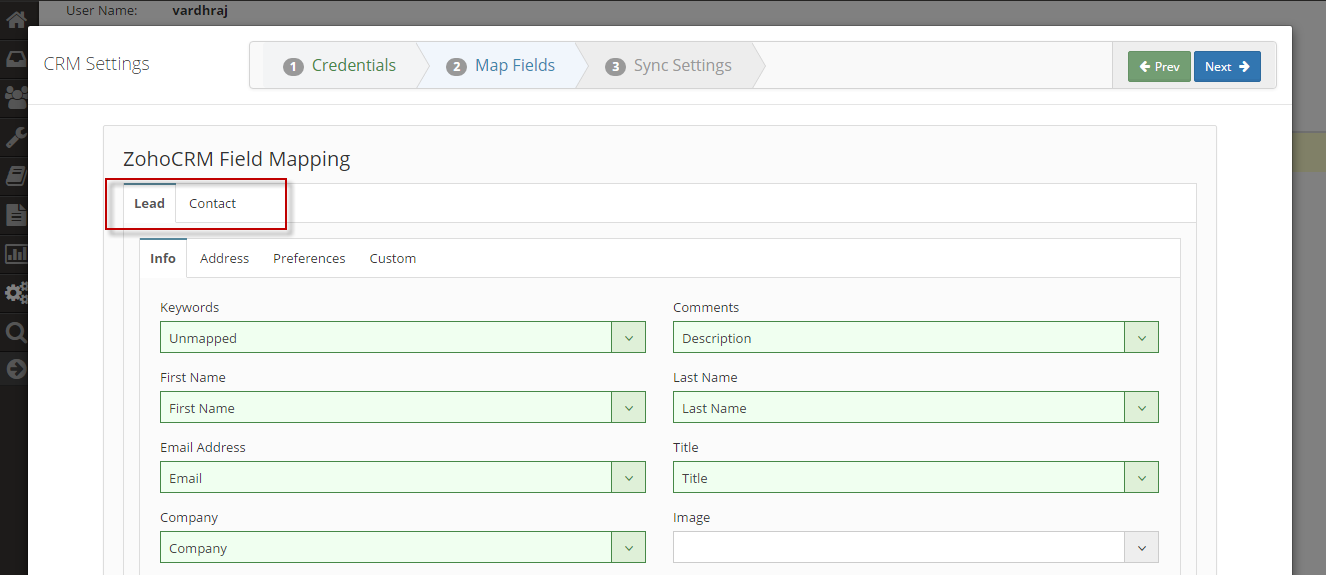 5. Select the time zone that matches your ZOHO CRM account timezone and click on 'Next"

AMP has now been integrated with your Zoho CRM account.
How to push contacts from AMP to Zoho CRM
Contacts from Mindmatrix AMP can be pushed to Zoho CRM manually or automatically, based on their interest level.
1. To push a contact manually to Zoho CRM, select 'Contacts' from Connections tab

2. Select a contact

3. Click on "Push to CRM".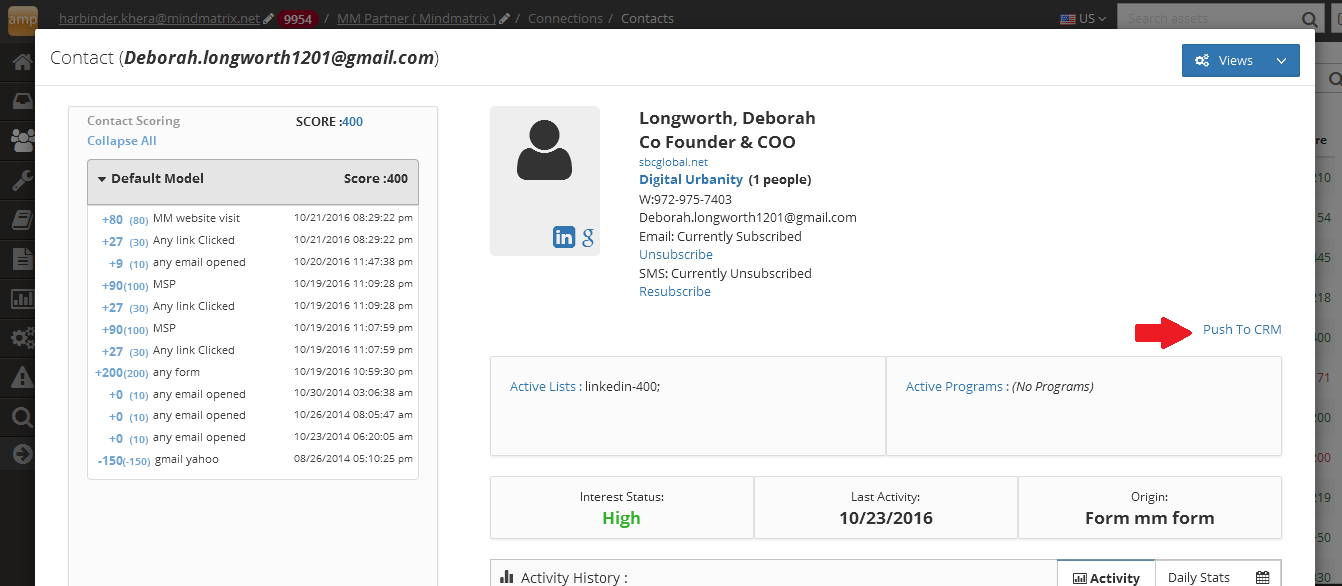 4. The contact would be pushed to Zoho CRM based on the selected time interval. You will find the contact under the 'Leads' section of Zoho CRM

Based on the interest level, your AMP contacts can also be auto-synched with Zoho CRM.
1. Select 'Contacts' from Scoring under the Set-up tab

6. Select the interest level based on which contacts you want to be synced with Zoho CRM. For example: Selecting Medium would only push the contacts with interest status set as medium. When done, click on "Apply CRM settings".

How to sync contacts from Zoho CRM with AMP?
Contacts from Zoho CRM get auto-synched/ auto-updated with AMP based on the selected time interval.
Note: Only Contacts can be pushed from Zoho CRM to AMP automatically. Leads from Zoho CRM do not get synched with AMP automatically.
Interested in learning more about Mindmatrix software? Join our email list to get the latest software release notes, videos and how-to articles.
---