Search for articles:
To find answers to your questions, enter topics into the search bar below. For example, type: "How do I share contacts?" or "Notifications".
How do I create a Connectwise integrator login for Mindmatrix?
Posted by The Team at Mindmatrix on 27 April 2017 11:19 AM
In order to set up an integration between Mindmatrix and Connectwise, you will need to create an integrator login. Please follow the steps below to setup your integrator login.
Step 1: Log into your Connectwise account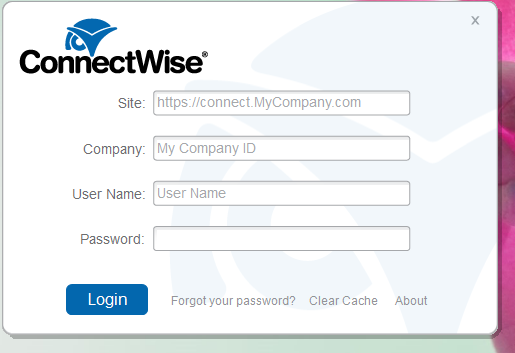 Step 2: Click on the 'System' icon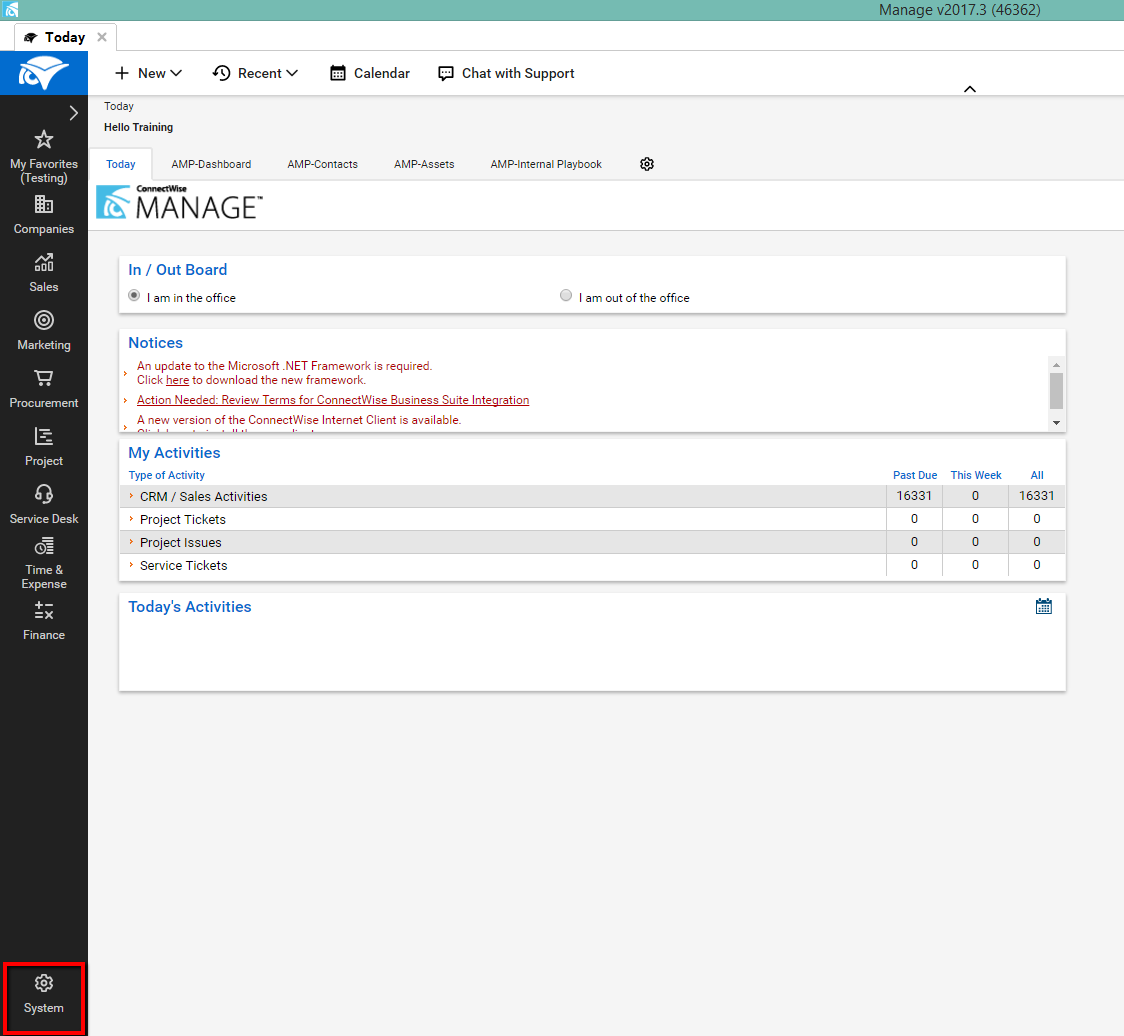 Step 3: Select Setup Tables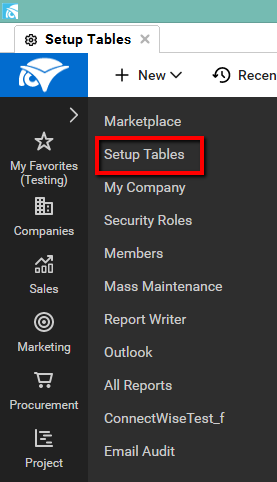 Step 4: Type 'Integrator' into the 'Table' field and click 'Search'

Step 5: Click the 'Integrator Login' link

Step 6: Click '+' button to add new integrator login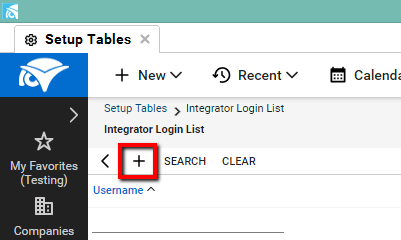 Step 7: Set up a username and password of your choice for the integrator login
NOTE: You can only create a single Connectwise integrator login per company. Every user of that company can use the same integrator login with Mindmatrix.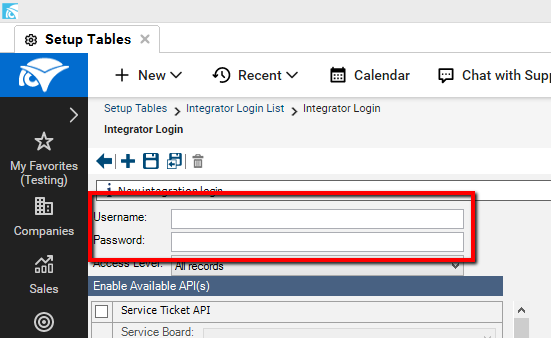 Step 8: Set the 'Access Level' to 'All records'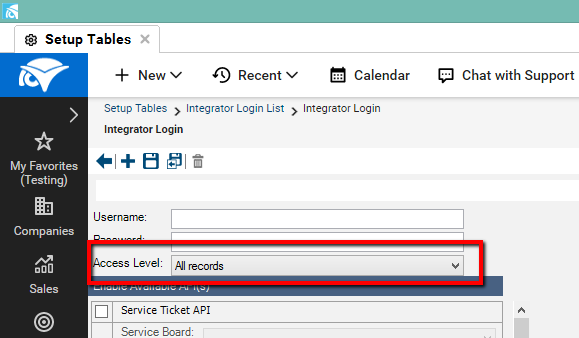 Step 9: Enable the following APIs - Contact API, Company API, Activity API, Opportunity API, Member API, and Reporting API
NOTE: All of these APIs are mandatory.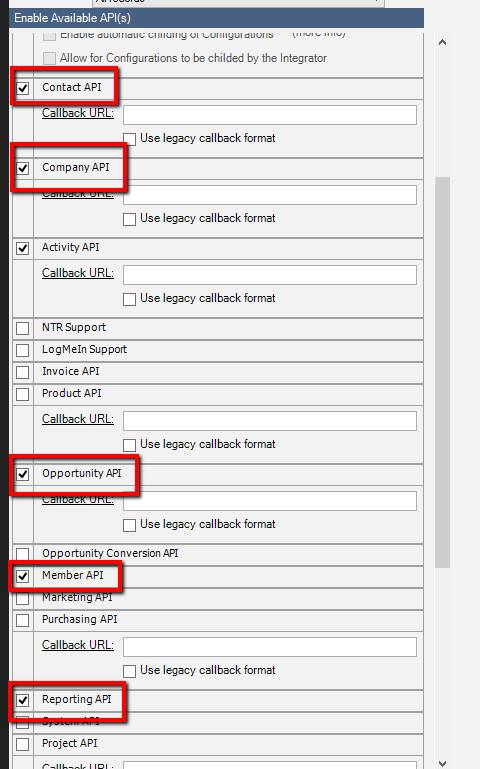 Step 10: Click the 'Save' icon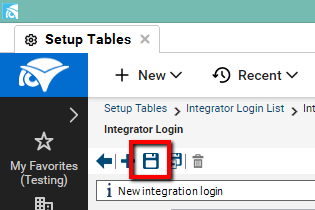 Once you've completed these steps, please share the integrator login with your CRM specialist, so they can more forward with setting up your integration.
Interested in learning more about Mindmatrix software? Join our email list to get the latest software release notes, videos and how-to articles.
---