Why isn't a contact website click adding scoring to their report?
Posted by The Team at Mindmatrix on 09 October 2017 06:32 PM
If a contact website click in email is not displaying in the external site report and has not generated a contact score, it could be due to the following:

1. After clicking on the link in the email, the contact could have closed the browser before the website opened, which did not load the web page completely.

2. The contact could have used a browser with their third-party cookie disabled, so the visit was not recorded.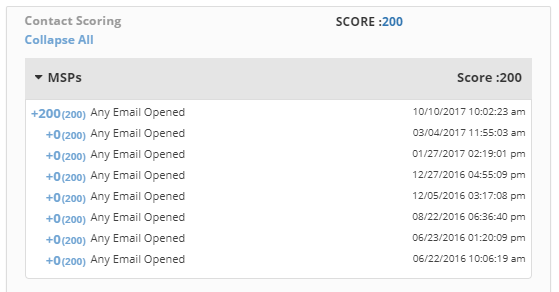 Interested in learning more about Mindmatrix software? Join our email list to get the latest software release notes, videos and how-to articles.
---