How to Share Contacts Using a Smart List
Posted by The Team at Mindmatrix on 29 January 2018 05:06 PM
A Smart List is a fluid and dynamic list that is based on conditions or activity. If you'd like to share contacts based on these conditions, establish the list and then share this list across desired users.

Please note, that sharing the smart list will only share the contacts with the other users and not the smart list itself. We have to create the same smart list in the other account.
To create a Smart List go to "Connections," then "Lists," then click on "Create". For more information on How to create a smart list [Click Here]
If you would like to share a previously created Smart List you can do so by going to "Connections" then "Lists" then select "Smart Lists".
Then, click on the Smart List that you want to share. Then, click the blue "Views" button then click "Sharing".
To select all the users with whom you want to share this list, press "Share" next to each user. After you have chosen each user, press "Save".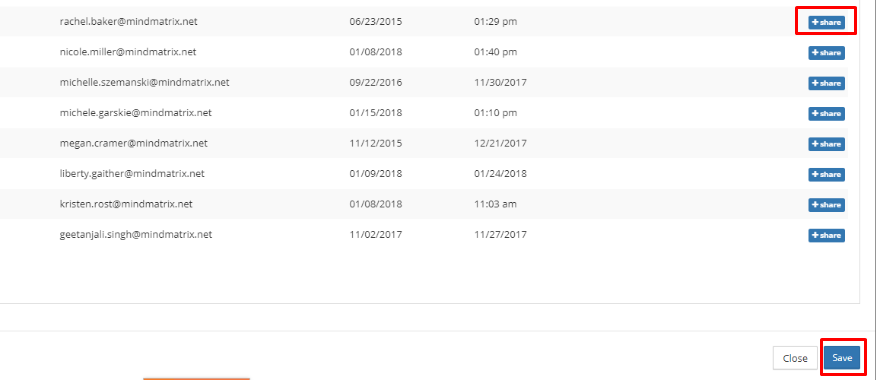 Interested in learning more about Mindmatrix software? Join our email list to get the latest software release notes, videos and how-to articles.
---